Learn key coaching tips and tools to use when present to investors, meeting a potential collaborator, or pitching a client-to-be.
About this event
Challenged by presenting your business, your projects, your talents, yourself?
Feeling shy, overwhelmed or full of stage fright (virtually or in-person)?
This interactive workshop by Career Coach/Talent Agent Consultant/Start Out Workshop Facilitator, Jim Arnoff, will provide you with the most effective coaching tips and tools to overcome these challenges in any situation...whether you're presenting to investors, meeting a potential collaborator or pitching a client-to-be.
Gain the confidence to claim your voice and embrace your own personal way of presenting with powerful results.
You'll take away:
- How to make the strongest and most memorable connection.
- Best ways to share the key benefits of your business with precision.
- The true secret to being fullest present for the strongest impact.
- Clearest way to share your life/career story to form a powerful bond.
- How to read, active listen and see the perspective of your audience.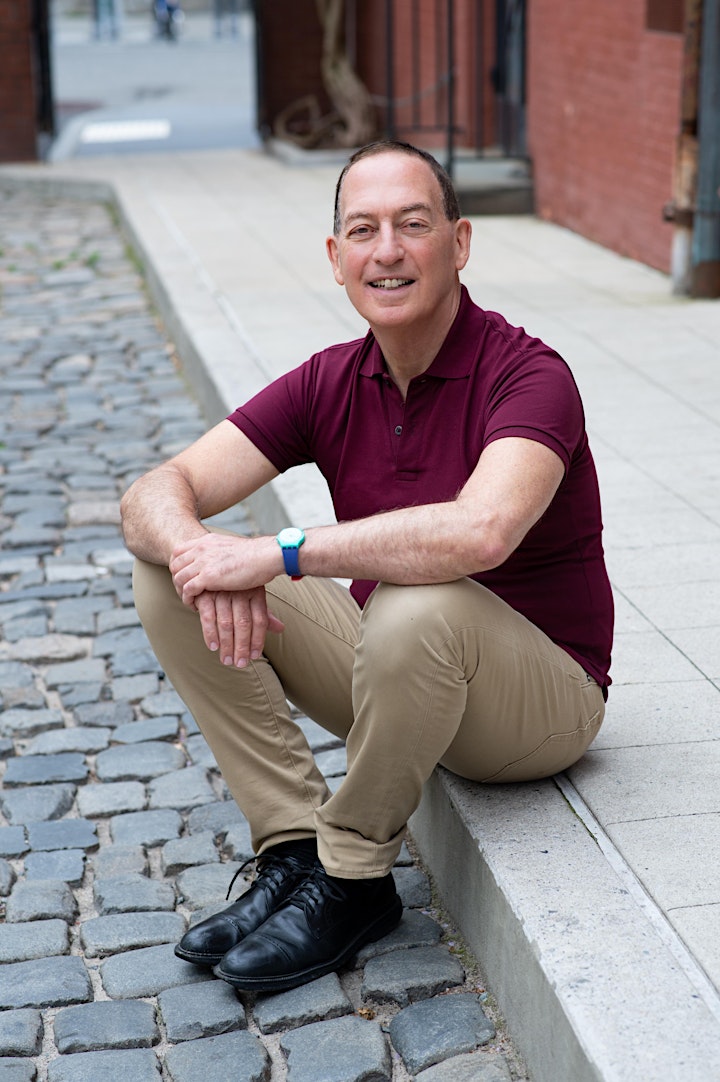 Jim Arnoff (He/Him)
Workshop Facilitator
Jim is a Certified Life/Career/Business Coach to the entertainment industry, small business owners, veterans in film and television, women in finance and NYU alumni. Jim is certified by the International Coach Federation and founded the Gay Coaches Collective/NYC. Jim Arnoff also consults as a talent agent having represented television production companies in developing and selling original programming . As a consultant, he shapes pitches, strengthens sizzle reels and works with producers to launch their own production companies. He practices entertainment law in television, film and digital. Jim worked at the William Morris Agency as both an in-house lawyer and television packaging agent. He leads workshops for Out Professionals, LeGal (the LGBT Bar Association), LGBT Affinity Groups at SMBC and Macquarie, Veterans in Media and Entertainment/East and West, the National Academy of Television Arts & Sciences, U.S. Military Academy, Writers Guild of America/East and West, New York Women in Film & Television, NYU/Tisch/Career Services/Arts & Entertainment Network, The Actors Fund/East and West, Hollywood Radio & Television Society, Women in Film,, Film Fatales, Hollywood Women's Collective, The Filmshop/East and West and the Children's Media Association Jim is a faculty member of the School of Visual Arts ("Pitching Your Television Series to the Industry Pros") and guest speaks at NYU and the Fashion Institute of Technology. He is a member of the New York State, New York City and LGBT Bar Associations.
Organizer of Presenting with Impact: The Key to Accelerating your Personal Brand
StartOut, a national 501(c)(3) non-profit organization, is the largest national organization to support LGBTQ entrepreneurs with 18,000+ members nationwide. Its mission is to increase the number, diversity, and impact of LGBTQ entrepreneurs and amplify their stories to drive the economic empowerment of the community. StartOut helps aspiring LGBTQ entrepreneurs start new companies; supports current entrepreneurs as they grow and expand their existing businesses; and engages successful entrepreneurs as role models and mentors, on its online portal and through targeted events nationwide.
Visit www.startout.org and follow @StartOut to learn more.