The Official SMC Strategy Management Certification Program will be presented by the instructors with a dialog on competencies and agenda.
About this event
During the last years, strategy has left the "paper" and has been generating encouraging results in successful organisations. All have implemented an effective management and governance system. Tantum Group in its close cooperation with the non-profit umbrella organisation SMC - Strategy Management Collaborative has been investigating international successful organisations on effective strategy management practices. We have found "Excellency Models" and best practices in performance management within our global studies.
Tantum Group is offering an International Executive Education Program to present and discuss all aspects of the entire strategy management process as well as exercise and  practice them in interactive sessions.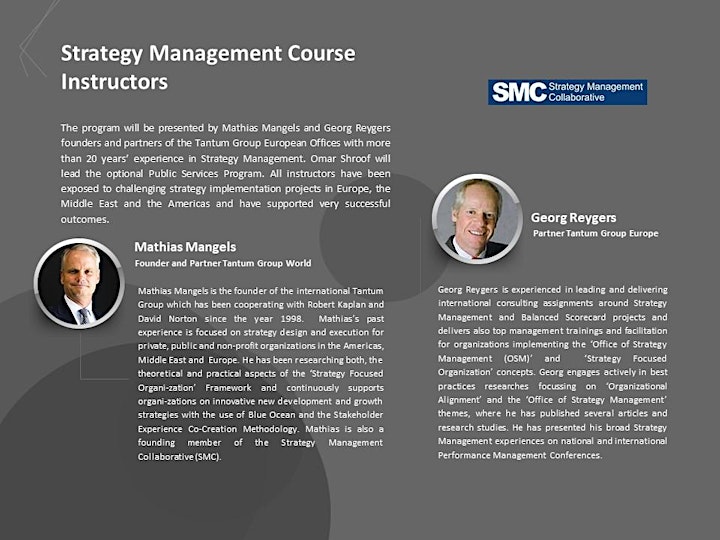 Join the conference with a ZOOM connection:
https://us02web.zoom.us/j/81310543531?pwd=Y3pNWjMyTm13eTBhWVJ1WDZHY2FYZz09
To view the introduction presentation recorded:
https://us02web.zoom.us/rec/share/4M5efoDoplNLTYGdxm7BGaAuTr7rT6a80CAc-vINnx0aJCvXTBkidjfR1Jeu1NOU Password: BYM^9^ZN