Presenting an Innovative Model Towards Undergraduate Success
Description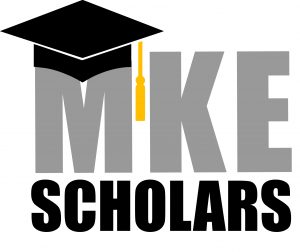 Hello Burke Foundation partners, friends, and colleagues!

The Burke Foundation would like to invite you to a special lunch and learn showcasing the innovative model of one of our program partners, the UW-Milwaukee MKE Scholars.

MKE Scholars was designed in collaboration with Burke Foundation-funded college readiness programs to enhance the support network and provide wraparound services for first generation, low-income college students who have made a commitment to attend UW-Milwaukee. The program provides intensive coaching, academic and financial support, a summer bridge program with housing and meal stipend, and leadership development opportunities using a proven peer-cohort model.

As we wrap up our first pilot year, MKE Scholars students have shown a higher level of retention and credit accumulation than comparable students. Please join us to learn about these successes and more, discover the unique aspects of this model, hear about the program's progress from students, leaders, and partners, and find out about the exciting developments to come.
Remarks From:
Monique Liston, Ubuntu Research & Evaluation
Patricia Hoben, Head of Schools at Carmen High School of Science & Technology
Other presenters to be determined.

Program Partners:
College Possible, Boys & Girls Club of Milwaukee, Boys & Girls Club of Dane County, PEARLS for Teen Girls, United Community Center, Nativity Jesuit Academy, Carmen High School of Science & Technology, Cristo Rey Jesuit High School

Due to space limitations, this invitation is for one guest only. Reservations are limited. If you are unable to attend, you are welcome to register a representative to take your place.