Presenteren met Prezi. Hoe? Zo!

Wednesday, November 22, 2017 from 1:30 PM to 4:30 PM (CET)
Event Details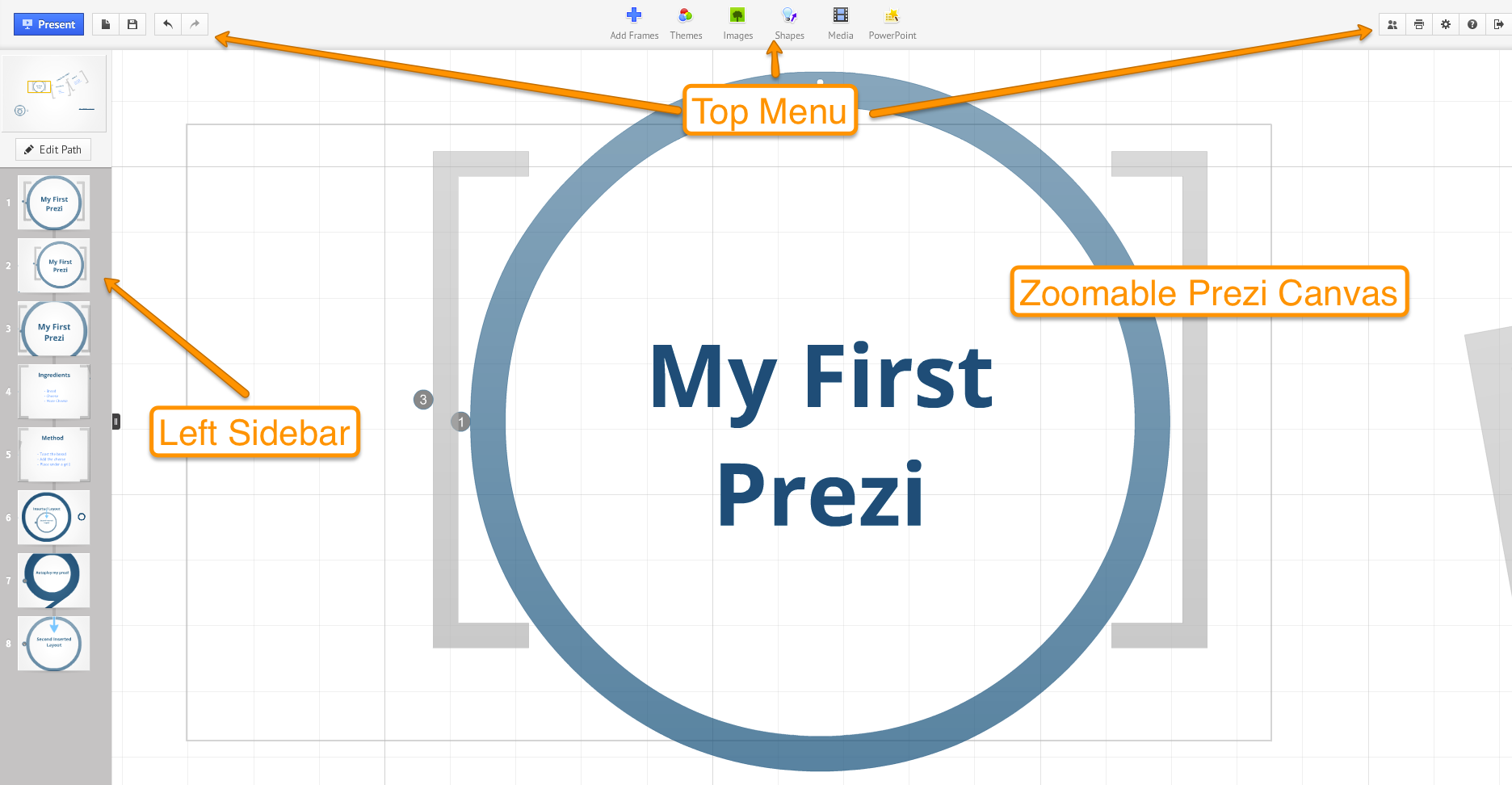 Wil je je onderscheiden en ben je op zoek naar een levendiger vorm van presenteren? Leer dan werken met Prezi!
Waarom Prezi?
Wanneer je regelmatig presentaties geeft weet je hoe belangrijk daarbij visuele ondersteuning is. Prezi laat je nadenken over deze ondersteuning en deze vorm te geven. Het is zowel online als offline te gebruiken en je maakt je presentatie op een onbeperkt groot werkblad waarop je vrij kunt bewegen. Door op de informatie in en weer uit te zoomen ontstaat een levendig en creatief geheel. Je kunt hyperlinks, afbeeldingen en audio/video toevoegen.
Andere doeleinden waarvoor je Prezi kunt gebruiken zijn:
Opnemen (embedden) van een presentatie in je website

Een CV maken

Lesmateriaal vormgeven

Productportfolio's aanbieden

Verslag doen van een sessie

Brainstormen

De workshop Presenteren met Prezi. Hoe? Zo! biedt een perfecte introductie in de omgang met deze dynamische presentatiesoftware.
Doel van de workshop
Na de workshop beheers je de techniek en maak je snel een mooie presentatie.
Doelgroep
De workshop Presenteren met Prezi. Hoe? Zo! is geschikt voor iedereen die regelmatig presentaties verzorgt.
Inhoud
Wat is Prezi?

Prezi accounts en licenties

Het Prezi werkblad – een niet-lineaire lay-out

Plannen van je Prezi

Navigeren binnen de Prezi-omgeving 

Thema's en aanpassen hiervan m.b.v. de Theme Wizard

Toevoegen van teksten, hyperlinks en formatteeropties

Werken met afbeeldingen

Embedden en converteren van video's in Prezi

Importeren van PowerPoints

Werken met 'frames', 'shapes' en groeperen

Zoomen rond het werkblad

Invoegen bestaande PDF's, Excel en PowerPoint bestanden

Voorbereiden van het werkblad voor presentatie

Gebruik van projectoren

Presenteren van je Prezi

Downloaden, embedden en delen van je Prezi met de rest van de wereld

Uitnodigen van co-editors

Prezi op mobile devices (o.a. iPad)

Prezi account management

Waar vind je mooie afbeeldingen, video's en templates

Real-time samenwerken met Prezi Meeting

Do's en don'ts

Investering
Nog meer?
Het maximum aantal deelnemers is 12 zodat we op persoonlijke wensen kunnen ingaan

Mind mapping is een perfecte basis voor een presentatie, combineer deze workshop met de workshop Business Mind Mapping!

Voor de groep staan wil geleerd zijn. Combineer de workshop met de training Presenteren voor Professionals!
When & Where

Naarden
Netherlands


Wednesday, November 22, 2017 from 1:30 PM to 4:30 PM (CET)
Add to my calendar
Organizer
Hoe? Zó! traint, coacht en faciliteert professionals bij:
- Visualiseren van processen
- Snel tot de kern komen
- Ontwikkelen en gebruiken van creativiteit
en omdat iedere professional met sales te maken heeft:
- Effectief netwerken 
- Omzetten van offertes in echte deals
- Winnen van nieuwe klanten
- Ontwikkelen en behouden van relaties
- Hoe te presenteren
Hoe? Zó! trainingen zijn effectief kernachtig, deskundig, stimulerend èn plezierig!