PRESENTATIONS THAT ROCK - Taller en Español, 8 de junio

Wednesday, June 8, 2016 from 9:00 AM to 12:00 PM (EDT)
Event Details
Podrás tener ideas brillantes, pero ni las puedes comunicar, tus ideas no te llevarán a ningún lado.
— Lee Iacocca
AUDIENCIA  profesionales, emprendedores, creativos, vendedores, mercaderes, comunicadores... en fin todo aquel que en algún momento tiene que comunicar una idea o convencer a otros sobre soluciones o conceptos.
8 DE JUNIO 2016 -  (desayuno continental listo a las 8:30a.m.)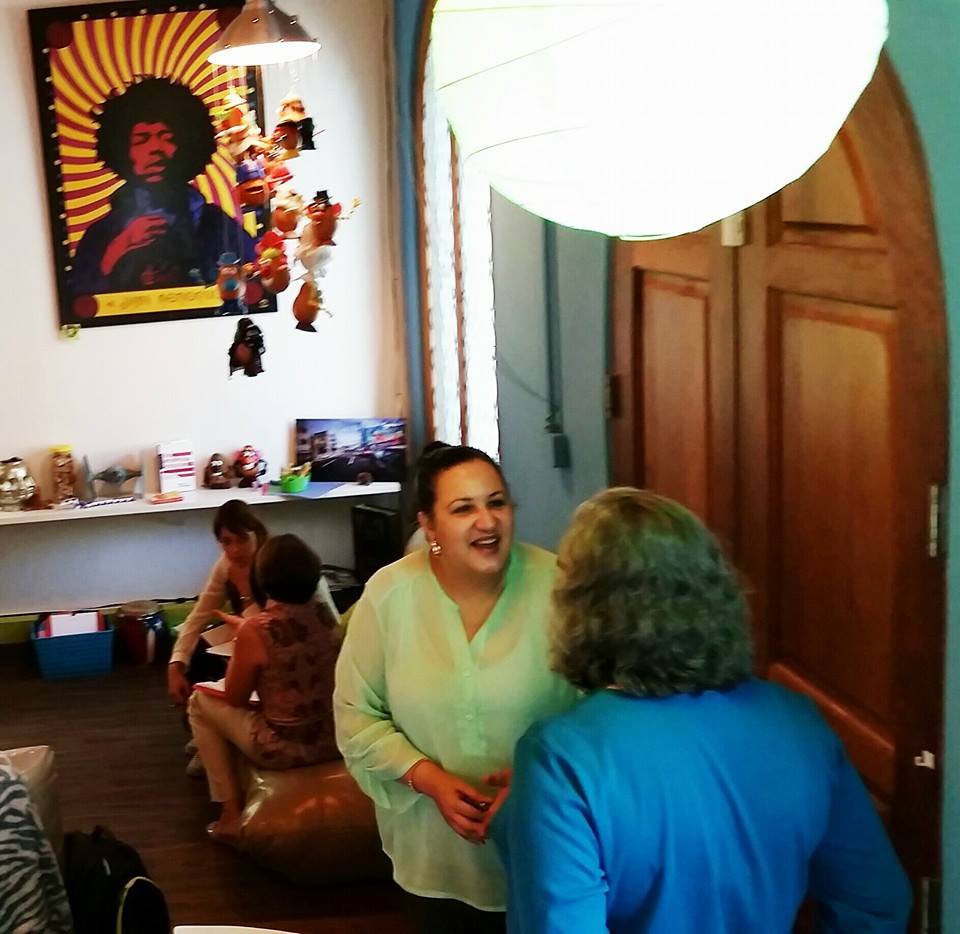 APRENDIZAJES:
· Cómo preparar la presentación apropiada según la audiencia
· Cómo contar historias para lograr mayor integración, comprensión y retención del mensaje
· Cómo organizar, refinar y simplificar el información compleja para que sea comprensible, memorable y de impacto
· Cómo diseñar plantillas e información de apoyo para el mensaje 
· Cómo lograr presentaciones que provoquen acción e inspiren conversación 
· Se utilizan ejemplos como Steve Jobs, TED Talks y otros influenciadores de estos tiempos
En tiempos de inmensa complejidad, donde la decisión en negocios debe tomarse rápidamente y la ventaja competitiva se desgana con facilidad; presentar información es clave para el éxito.  
Los líderes de hoy logran éxito, no mediante el control, sino desarrollando influenciar a otros con sus mensajes y habilidad de alinear acción.  Eso significa que tu habilidad para presentar es crucial. Pero muy a menudo, sin importar nuestros esfuerzos las personas no se "enganchan" en tu mensaje, la gente no entiende y se pierde el momentum. No tiene que ser así. Tu puedes ser un "rock star" en tu próxima presentación. 
LO QUE DICE LA GENTE
"Tremenda información, útil para ahora mismo."
"Definitavemente lo recomiendo.  A mi me enseñó a cambiar el formato completo que uso para mis presentaciones, a motivar a mi audiencia y a cómo mantenerlos interesados."
"Hace tres semana hicimos nuestras presentaciones trimestrales con todos los empleados de oficina y del almacén aplicando lo aprendido en el taller. La presentación fue un éxito rotundo. Cambio del cielo a la tierra. - Gracias!!"  
>> About the Trainer:  Angiemille Latorre
>> Click here to learn how to get to SeriouslyCreative
TESTIMONIAL
------
Visit us:      www.seriouslycreative.com
Like us:      www.facebook.com/WeAreSeriouslyCreative
View us:     www.Youtube.com/SeriouslyCreativeTV
Follow us:   www.twitter.com/SCIdeaEngine
Pin us:       www.pinterest.com/IdeaEngineering
When & Where

SeriouslyCreative
#1509 Ponce de León Ave.
La Ciudadela/ Plaza Level Ste. 2
Santurce, Puerto Rico 00907
Puerto Rico

Wednesday, June 8, 2016 from 9:00 AM to 12:00 PM (EDT)
Add to my calendar
Organizer
We are an innovation, strategy, and experience design firm.
Our simple, dynamic, and structured approach to problem solving facilitates collaboration, pushing teams to find the bolder solutions they seek, faster.
[inisights, strategy & innovation / experience & service design / organizational change / employee engagement]