Description
With each presentation we have an opportunity to inspire others to take action. Yet we often fall flat. We overwhelm, confuse, and ignore how our audience consumes information. At Inside Out Innovation we believe great presentations start with exceptional design - and you can learn exceptional design.
In these hands-on workshop you'll t

ransform how you design your presentations
---


TWO WORKSHOP OPTIONS FOR YOU:
Particpate in EXCEPTIONAL DESIGN April 16th
|

OR|
both EXCEPTIONAL DESIGN April 16th AND COMPELLING VISUALS April 17th
Day 1 (April 16th 8:30-3:30) - EXCEPTIONAL DESIGN You'll learn an incredibly practical method that focuses on what your audience needs to take the action you want them to take. You'll build a new persuasive presentation or transform an existing one. And you'll get valuable input from peers in a comfortable and energizing setting!
Day 2 (April 17th 8:30-noon) - COMPELLING VISUALS Learn professional tips that transform forgetable slides into visuals that are appealing AND functional. You'll build a visual story board of your presentation. Choose the right images to clarify and emphasize your key ideas.
---
DAY 1
April 16th |

8:30 AM - 3:30 PM | Snacks and lunch included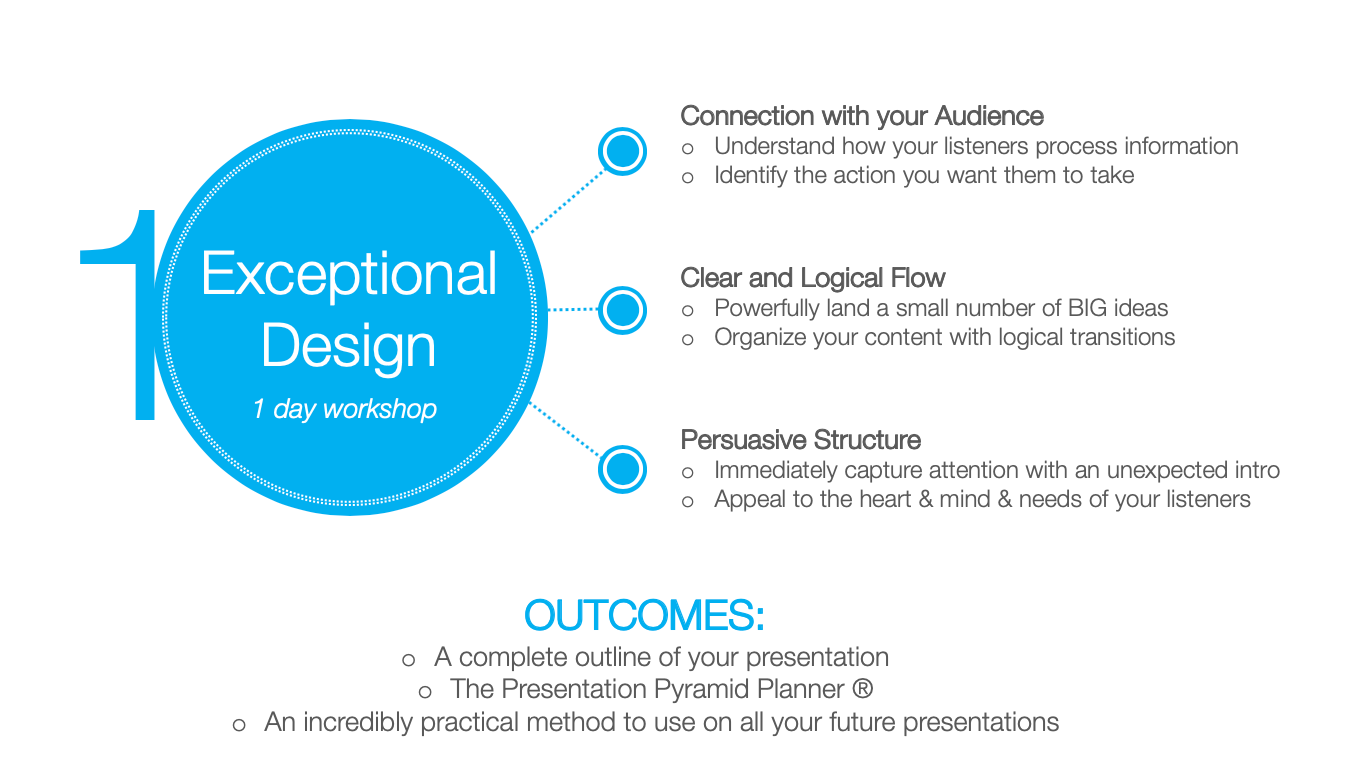 ---
DAY 2
April 17th | 8:30 AM - noon | Snacks included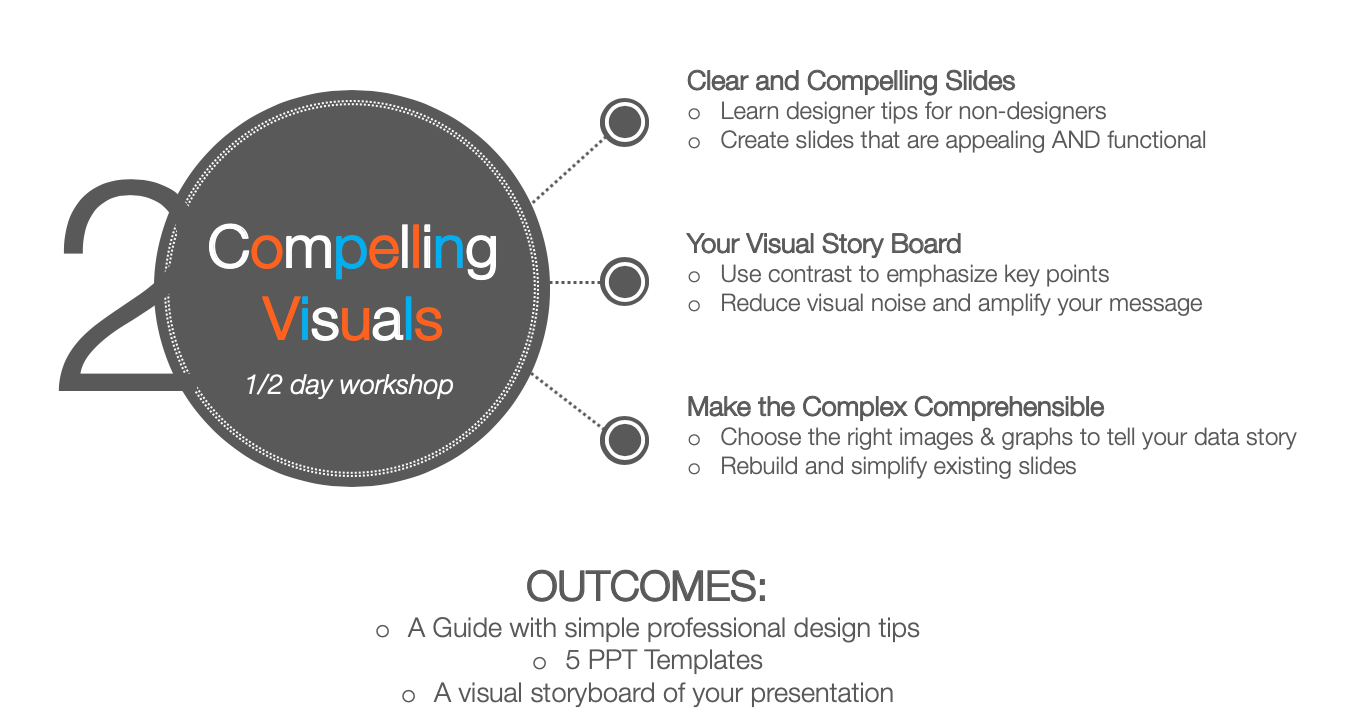 ---





WHO BENEFITS FROM PRESENTATION TRANSFORMATION: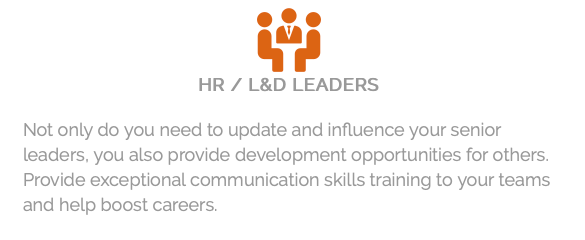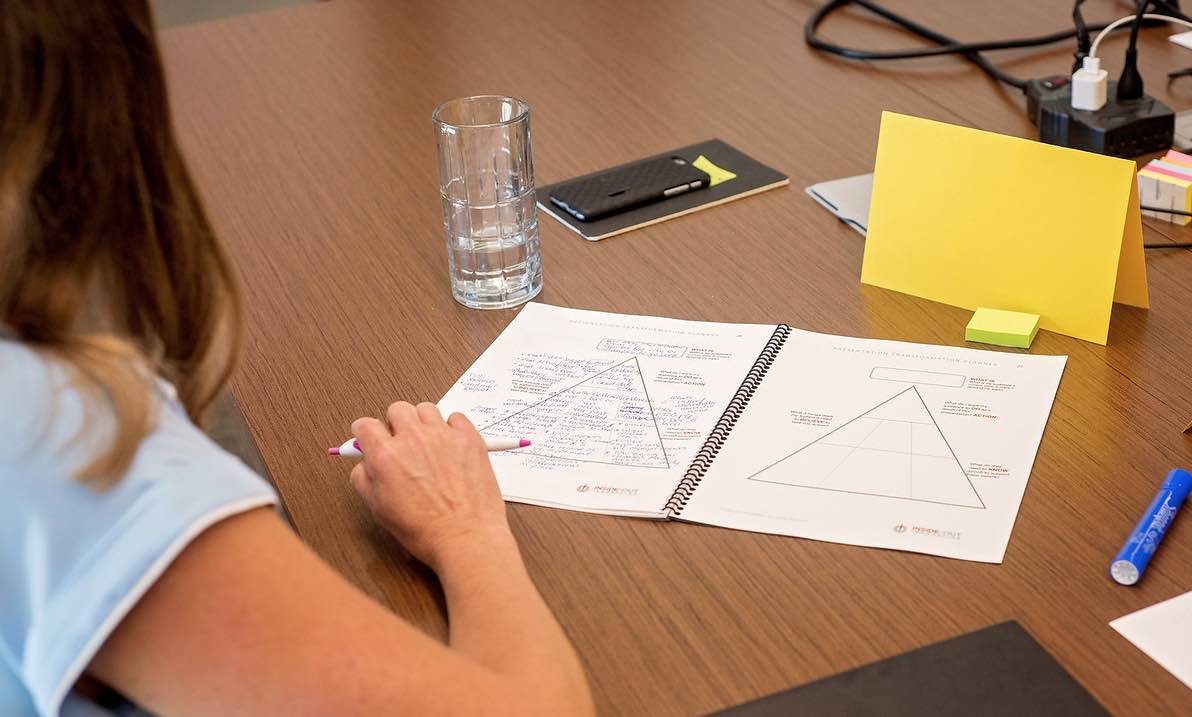 ---
Questions? Please reach out!
jeannie@insideoutinnovation | 720 458 8105 | www.insideoutinnovation.com