Description
Effective and powerful presentations build rapport with your audience and get your message across in an engaging way. Whether in a meeting with a client, or to a board making investment decisions, presenting ideas with clarity and competence is key. Participants will learn public speaking theories and immediately put them into action by engaging in interactive public speaking exercises. Participants will present in front of the group.
This is a no-nonsense introductory interactive workshop that will help you become a more confident and polished professional speaker. Discover how to conquer your fear of public speaking, improve your body language and vocal variety and how to make your presentation memorable.
What You'll Learn:
How to present and speak to build trust, reputation and credibility.

Coping with public speaking anxiety

Body language/vocal variety secrets to enhance message

Storytelling techniques

Impromptu speaking

Public speaking delivery tips & tricks
YOUR INSTRUCTOR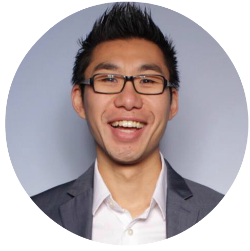 Kit Pang is a Communication Expert, TEDx, Inbound & Keynote Speaker, the host of the BostonSpeaksSeries and the founder of BostonSpeaks. He is on a mission to help individuals become exceptional speakers and communicators. His seminars and talks have been credited as super fun, engaging, soul-searching and insightful.
Follow BostonSpeaks: Meetup | Facebook | Twitter | Website

WHAT IS BOSTONSPEAKS?
BostonSpeaks offers public speaking, presentation and communication training to help you get to the next level.
Do you want to become a more confident, engaging and inspiring speaker?
Want to learn how to find speaking engagements and get paid to speak? Learn the business side of speaking.
Private coaching also available online and in-person.