Presentation of the English version of "La Ferocia". A book by Nicola Lagioia

Monday, October 23, 2017 from 6:00 PM to 8:00 PM (CDT)
Event Details
 Registration for non-members begins on October 9th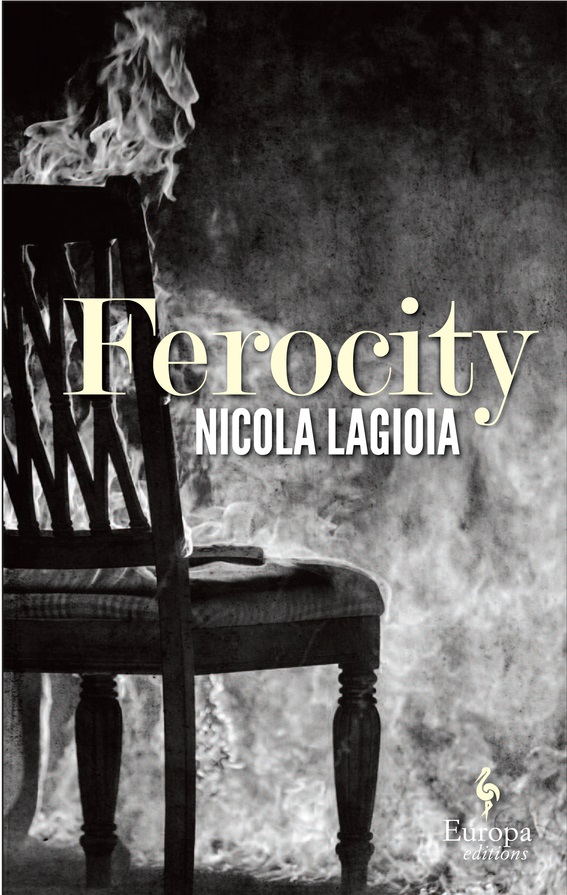 Winner of the 2015 Strega Prize, Italy's preeminent prize for fiction, "Ferocity" is a cinematic suspense novel that also addresses vital social questions, a combination of Gillian Flynn's "Gone Girl" and Jonathan Franzen's "Freedom", filtered through the fierce Mediterranean vision of Elena Ferrante.

Southern Italy, the 1980s. On a hot summer's night under a full moon, far from the outlying neighborhoods of a southern Italian metropolis, Clara stumbles naked, dazed, and bloodied down a major highway. When she dies no-one is able to say exactly how or why, but her brother cannot free himself from her memory or from the questions surrounding her death. The more he learns about her life and death, the more he uncovers the moral decay at the core of his family's ascent to social prominence.
At once an intimate family saga, a history of an entire region, and a portrait of the moral and political corruption of a whole society, "Ferocity" is an exhilirating, ambitious, and vivid work of fiction by Italy's foremost literary novelist.
Nicola Lagioia, born in Bari in 1973, is an editor for the Italian publisher Minimum Fax. He is the author of three novels and a collection of short stories. His books have been awarded the Strega Prize, the Premio Volponi, and the Premio Viareggio, among others. He lives in Rome. Ferocity is his English-language debut.
Copies of the book will be available for sale. 
Ferocity has been selected to be the next book that will be discussed at the European Book Club on January 10th, 2018 at 6pm at the Italian Cultural Institute.
Save This Event
When & Where

Italian Cultural Institute
500 N Michigan Ave
Suite 1450
Chicago, IL


Monday, October 23, 2017 from 6:00 PM to 8:00 PM (CDT)
Add to my calendar
Organizer
Italian Cultural Institute of Chicago
Italian Cultural Institute of Chicago
500 N Michigan Ave., Suite 1450
Chicago, IL 60611
Currently active in all the major cities of the five continents, the ninety Italian Cultural Institutes serve as an ideal meeting place for intellectuals, artists, and cultural operatives, as well as for ordinary citizens, both Italian and foreign, who wish to establish or maintain a relationship with our country. By acting not only as a showcase and source of current information on Italy, but also as a driving force behind initiatives and projects of cultural cooperation, the Italian Cultural Institute has become a focal point for both the Italian communities abroad and the growing demand for Italian culture throughout the world.

By extending the role of Embassies and Consulates, the Italian Cultural Institutes offer the most effective tools for promoting a worldwide image of Italy as a center of production, preservation, and dissemination of culture from the Classical Age until today. Along with organizing cultural events in a vast array of areas, including art, music, cinema, theatre, dance, fashion, design, and photography, the Italian Cultural Institutes:


Offer the opportunity to learn Italian language and culture through the organization of courses, the management of libraries and the preparation of educational and editorial materials;
Provide the networks and the premises to facilitate the integration of Italian operators in the process of cultural exchange and production at an international level;
Provide information and logistic support to public and private cultural operators, both Italian and foreign;
Continuously support initiatives aimed at promoting an intercultural dialogue based on the principles of democracy and international solidarity.
Presentation of the English version of "La Ferocia". A book by Nicola Lagioia