Presentation of "70% Acrylic 30% Wool," by Viola Di Grado

Monday, October 28, 2013 from 6:00 PM to 8:00 PM (CDT)
Event Details
The Director of the Italian Cultural Institute
Silvio Marchetti
is pleased to invite you to the presentation of
70% Acrylic 30% Wool
A Novel by Viola Di Grado
(Europa Editions, translated by Michael Reynolds)
in the presence of the Author
Monday, October 28th, 6:00 PM
at the Italian Cultural Institute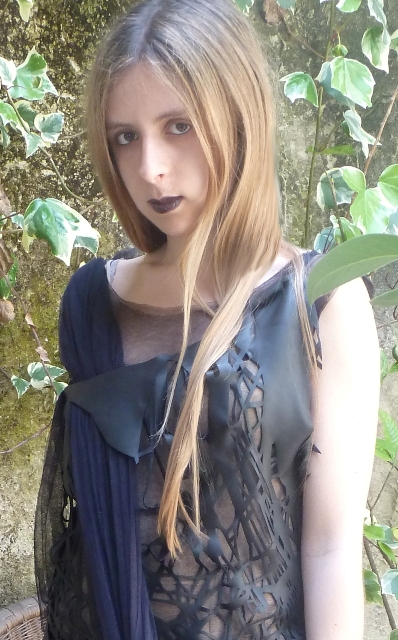 In an innovative, thrilling literary style inspired by the syncopated rhythms of modern music, Viola Di Grado has written a most unusual love story, one as unpredictable as the human heart. Camelia is a young Italian woman who lives with her mother in Leeds, a city where it is always December and winter has been underway for such a long time that nobody is old enough to have seen what came before.

Camelia has dropped out of university and translates instruction manuals for an Italian washing machine manufacturer; her mother, Livia Mega, once a renowned flautist, spends her days inside photographing holes in the house. Camelia and her mother communicate in a language of their own invention, in which words play no part. The lives of these two women have been undone by a calamity in their recent past, and there seems little or no possibility of ever finding their way back to a normal life. But one day Camelia meets Wen, a local shop owner. To win Camelia's affections, Wen begins teaching her Chinese ideograms. Through this new language of signs and subtle variations Camelia learns to see the world differently and, in it, a chance for renewal.

"[Di Grado's] black comedy, pungent metaphors and controlled ambiguity announce the arrival of a considerable talent." Times Literary Supplement
Viola Di Grado was born in Catania, Italy, in 1988. Her first book, 70% Acrylic 30% Wool was winner of the 2011 Campiello First Novel Award and a finalist for the Strega, Italy's most prestigious literary prize. Her second novel, Cuore Cavo, has been a commercial and critical success. She lives and studies in London.
A reception and book signing will follow.
Reservations kindly suggested. 

Please click here to see all of the Institute's upcoming events.
Organizer
Italian Cultural Institute of Chicago
500 N Michigan Ave., Suite 1450
Chicago, IL 60611
Currently active in all the major cities of the five continents, the ninety Italian Cultural Institutes serve as an ideal meeting place for intellectuals, artists, and cultural operatives, as well as for ordinary citizens, both Italian and foreign, who wish to establish or maintain a relationship with our country. By acting not only as a showcase and source of current information on Italy, but also as a driving force behind initiatives and projects of cultural cooperation, the Italian Cultural Institute has become a focal point for both the Italian communities abroad and the growing demand for Italian culture throughout the world.

By extending the role of Embassies and Consulates, the Italian Cultural Institutes offer the most effective tools for promoting a worldwide image of Italy as a center of production, preservation, and dissemination of culture from the Classical Age until today. Along with organizing cultural events in a vast array of areas, including art, music, cinema, theatre, dance, fashion, design, and photography, the Italian Cultural Institutes:


Offer the opportunity to learn Italian language and culture through the organization of courses, the management of libraries and the preparation of educational and editorial materials;
Provide the networks and the premises to facilitate the integration of Italian operators in the process of cultural exchange and production at an international level;
Provide information and logistic support to public and private cultural operators, both Italian and foreign;
Continuously support initiatives aimed at promoting an intercultural dialogue based on the principles of democracy and international solidarity.