Description
Concrete guidance for finding your authentic inner peace
An evening presentation to find out about this exciting new program for Fall 2017 at Life Space.
The purpose of the Peace Education Program (PEP) is to help participants discover their own inner resources—innate tools for living such as inner strength, choice, and hope—and the possibility of personal peace.
This is an innovative educational program, offered around the world and facilitated by volunteers, with a curriculum that consists of 10 videos, each focusing on a particular theme. These customized, interactive workshops are non-religious and non-sectarian.
The content of each theme is based on excerpts from Prem Rawat's international talks. The themes are: Peace, Appreciation, Inner Strength, Self-Awareness, Clarity, Understanding, Dignity, Choice, Hope, and Contentment.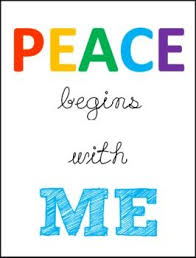 You are invited to explore these resources and learn more about TPRF's Peace Education Program.
The evening will present the program and invite questions.
This evening presentation is open to all.
Pre-registration for the program in Fall 2017 in St Germain en Laye
Pre-registration will also be available for future presentations en version française
The presentation and the program itself are both entirely free
Registration is required
Peace Education Program is a program developed to help individuals discover their own inner peace & happiness. These programs are offered around the world in corporations, community centers, prisons, law enforcement agencies, schools and more and are run entirely by volunteers Developed by the The Prem Rawat Foundation (TPRF), a nonprofit public foundation created in 2001. The mission of TPRF is to address the fundamental human needs of food, water, and peace so that people can live with dignity,...
Some expressions :

"Since I started this, I am looking at life differently". A veteran North Yorkshire, UK
"I appreciated the moments in my daily life when Prem's words came back to me. You know, it is not only during the PEP, but the message is with you day and night". A participant, La Fabrique des Histoires, Paris.