Presentation by the Swedish Minister for Digital Development
Description

Meet and listen to the Swedish Minister for Housing and Digital Development





Peter Eriksson
The Swedish-American Chamber of Commerce-SF/SV, the Consulate General of Sweden in San Francisco, Vinnova and Business Sweden cordially invite you to an evening with Swedish Minister Peter Eriksson. The minister will give a presentation about the current political situation in Sweden, based on his perspective in his role as the Swedish Minister for Housing and Digital Development.

Join us at Spotify on the 23rd of October at 6-8 pm for a presentation by Peter Eriksson on the topic: "Outlook on the Swedish current political climate"

This is also an opportunity to meet and network with representatives from other Bay Area organizations and companies. Light refreshments and beverages will be served during the evening.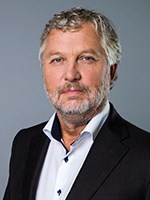 Peter Eriksson has served as the Minister for Housing and Digital Development since May 2016, and is responsible for housing, construction and IT-policy. Prior to entering the government he was a member of the European Parliament 2014-2016. Eriksson represents the Swedish Green party and held a seat in the Swedish parliament for twelve years and worked as a spokesperson, i.e. party leader for nine years. Eriksson lives in northern Sweden, in Kalix, Norrbotten, where he also served as a Municipal Commissioner from 1999 to 2004.
When: Monday, October 23rd at 6:00-8:00 pm
Where: Spotify, 988 Market St, San Francisco
Tickets: $15/person, Advance RSVP required