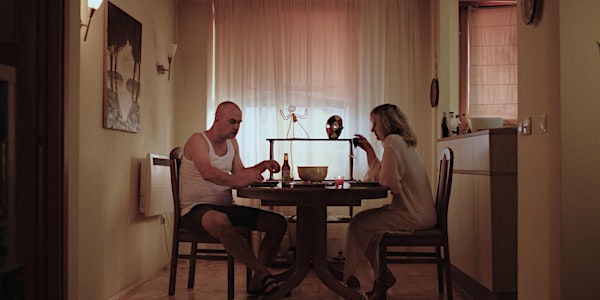 Presentation 1: Reprise/Response|Luck|The Invisible Hand of Adam Smith+Q&A
When and where
Location
SVA Theatre 333 West 23rd Street New York, NY 10011
Description
In this block, we feature three short films that show a range of aesthetic and thematic approaches deployed by Bosnian filmmakers. In the short documentary Reprise/Response, a generational gap is explored in a performative way in which members of an older generation read the opinions of the younger generation. This approach stages an illuminating dialogue across age difference. In Luck, we follow a man seemingly down on his fortunes, in a story that is fairly representative of the lives of many Bosnians today. In a twist ending, however, things are revealed to not be what they initially seemed. Finally, The Invisible Hand of Adam Smith is an impressive technical feat that dynamically depicts a domino effect of a single monetary exchange

REPRISE/RESPONSE: Four fifty-something-year-old people of Balkan origin read a transcript of a conversation between four twenty-something people, also of Balkan origin, who discuss the conflicts in the former Yugoslavia and the friction they experience between their own and their parents' generation relating to this history. The participants then react to the content by commenting on the guilt, shame and legacy of communism in the wake of the conflict in the former Yugoslavia.
LUCK: This film follows Armin, a forty-year-old man living a stable, but unfulfilling life as a married, employed man. To bring some excitement into his life, he often visits the betting shop, where his lover Selma works, and places long-shot bets. When he actually wins on one of those bets and stands to receive a large amount of money, everything gets far more unpredictable, starting with his loss of the winning ticket and nightlong search to find it.
THE INVISIBLE HAND OF ADAM SMITH: Somewhere in Europe a Greek owes to a French, who owes to a Slovenian and she owes to an Italian, who owes money to the Greek. A German owes no one, she just wants to get a good night's sleep. The Brit is looking for an exit.