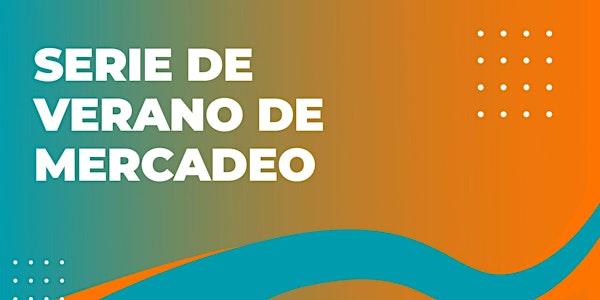 Preséntate con confianza, en línea y en persona
¿Sientes que la forma en que representas a tu empresa necesita mejorar? Ven y toma diferentes consejos para dejar una mejor impresión.
When and where
Location
Huston-Tillotson University Center for Entrepreneurship and Innovation (CEI) 1023 Springdale Rd Suite 12-A Austin, TX 78723
About this event
La fecha del evento ha sido cambiada para el 28 de junio de 8:30 AM a 10:00 AM.
Eres la cara de tu empresa, pero ¿la estás representando bien? ¿Estás seguro que resaltas frente a los demás de tu industria? En este taller aprenderás a estar preparado para atraer a los clientes que está buscando con tu apariencia en línea y fuera de línea. Aprenderás a:
Estar preparado para representar a tu negocio en todo momento.
Utilizar lenguaje corporal para realzar tus mensajes
Dejar una impresión inolvidable y ayudar a crecer tu negocio
Sobre la presentadora:
Leslie Montoya nació en Reynosa Tamaulipas, Mexico. A la edad de 15 años empezó su carrera en el campo de la comunicación como DJ y productora local en su ciudad de la estación de radio conocida nacionalmente como EXA FM. Se graduó con honores en la carrera de mercadotecnia de la Universidad Eastern Michigan University. Leslie trabajo en Univision por 14 años como personalidad y productora de radio y televisión.  Fue nominada en repetidas ocasiones en la categoría de mejor personalidad de televisión por la organización Austin Women in Media, AWM así como por la academia Nacional de televisión y Ciencia Lone Star Emmy Award. Fue en el 2013 que Leslie ganó un EMMY como mejor personalidad de televisión en la categoría de entretenimiento. En su búsqueda y pasión por ayudar y empoderar a la comunidad Latina, hace 8 años, Leslie se certificó como life coach/ consejera de vida en el instituto Robbins Madaness, el cual es fundado por el motivador mundial Anthony Robbins. Esta faceta en su vida le ha permitido motivar y compartir sus experiencias a donde quiera que la invitan. De igual manera, Leslie contribuyo por 5 años como editora con material motivacional para la revista Austin Family Magazine con su cápsula de Piensa Positivo. En su podcast, Leslie Contigo, Leslie habla sobre inteligencia emocional y otros temas relacionados con el crecimiento personal como la ansiedad, manejo de estrés, y relaciones, entre otros temas. El propósito del programa es compartir conceptos de salud emocional y habilidades emocionales prácticas que la persona pueda entender y usar fácilmente en su vida. Leslie es una personalidad reconocida por su misión de motivar y comunicar para nuestra comunidad.