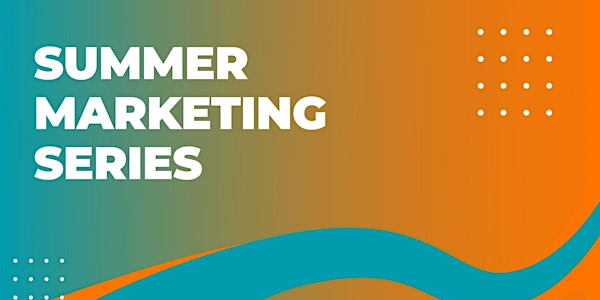 Present yourself confidently online and offline
Do you feel the way you represent your company needs improvement? Learn some tips to leave a better impression.
When and where
Location
Huston-Tillotson University Center for Entrepreneurship and Innovation (CEI) 1023 Springdale Rd Suite 12-A Austin, TX 78723
About this event
Original date for this workshop has been changed to June 30th .
You are the face of your company, but are you representing your company well? Are you standing out from others in your industry? This workshop will help you be prepared to appeal to the customers and clients you are trying to attract with your appearance online and offline. You will learn how to:
Be prepared to be a representative for your company at all times
Use body language to elevate your message
Leave a memorable impression to help grow your business.
About the speaker:
Leslie Montoya was born and raised in Reynosa Tamaulipas, México where at the age of 15 she started her career in the communications field as a Radio Disc Jockey and soon became a producer as well at Exa FM, known as one of the best Mexican Radio Stations. Leslie got her Bachelors Degree with Honors in marketing at Eastern Michigan University. She worked at Univision for 14 years as TV and radio personality and producer. Leslie has been nominated several times as the best Austin TV personality by the Austin Women in Media, AWM. In 2013, Leslie was nominated and was the recipient of an Emmy from the National Academy of Television & sciences Lone Star Emmy Awards. Leslie is also a certified life coach from the Robbins Madaness institute, founded by the great motivational speaker Anthony Robbins. Her purpose is to continue self- improvement and to better help her community. This allows her to positively motivate and inform the Hispanic community with the use of communication platforms. Leslie contributed as an editor/life coach with monthly positive bilingual capsules to the local magazine Austin Family Magazine. In her podcast, Leslie Contigo, Leslie talks about emotional intelligence and topics related to personal growth such as anxiety, how to handle stress, relationships among other topics. The purpose of the show is to share emotional health concepts and practical emotional skills that the person can easily understand and use in his life. She is a well-known personality in the Central Texas community.