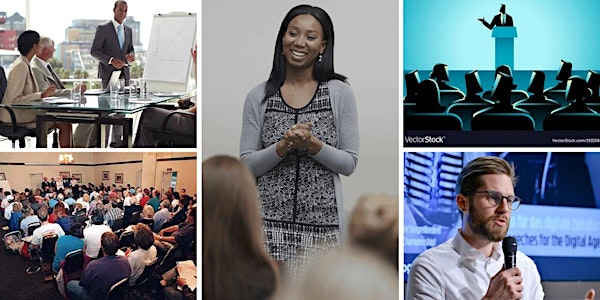 Present with Power
Description
Have you ever watched someone walk into a room and command a presence? You wondered, 'How do they do that?' In this Success Series Seminar one day workshop, learn the secret to commanding a presence in a room whether you are speaking to 3 people or 300.
Learn the nuts and bolts that can apply to every speaking situation. In this training, you will learn all the "Best Practices" employed by professional speakers around the globe. Also learn the one thing you never want to do. More importantly, discover how to bring a level of confidence and polish to your presentation that you only ever dreamed of.
From the board room to the workroom, learn to "capture" and keep your audience engaged for the most value-added meeting they have ever attended!
This training is for all levels of expertise.

What you will gain:
• Discover the secrets to great delivery
• Fully engage your audience
• Learn how to make your content 'stick'
• Know how to "read" your audience

What you will learn:
• How to create powerful presentations
• The secret to great openings and closings
• How to connect with an adult audience
• The distinct differences between experiential and interactive exercises
• How to use different delivery styles to adapt to different learning styles
• Best practices using PowerPoint, classroom exercises, and handouts