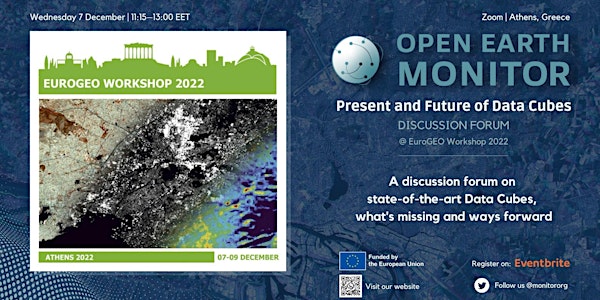 Present and Future of Data Cubes discussion forum
A discussion forum on what are the state-of-the-art Data Cube solutions, what is missing and how to prepare for the future with experts
About this event
Critical environmental information is today heavily under-used because it requires a high level of expertise and computing capacity. EO data is not yet a commodity and neither is environmental information.
How can we make monitoring systems that explain the effects of global warming on land cover changes and extreme weather (floods, droughts etc.) as simple to use and as popular as Google Maps or AccuWeather?
What have we learned so far from NASA's MODIS, Google Earth Engine, Copernicus initiatives, and OpenEO.cloud?
In this live-streamed event organized by HorizonEurope's Open-Earth-Monitor project and OpenGeoHub, international experts and project partners will discuss how we can make environmental data derived from Earth Observations and field monitoring more usable, accessible and relevant to decision-makers and society.
Starting from the discussion of existing top-level solutions for the effective use of large EO data for real-world applications, we will explore open-source solutions that can process massive volumes of EO data in a more transparent and reproducible way.
On top of public services, commercial solutions can play a massive role: we will analyze and discuss existing commercial Data Cube services covering the whole of Europe and the whole world to understand what the best way to use them is for open, European projects.
Finally, the forum will give stage also to more in-depth discussions around cloud-optimized data formats and their applicability to store and share gridded, vector and tabular data.
Programme
11:15 –11:20 Welcome / forum objectives - Tom Hengl (OpenGeoHub)
11:20 –11:35 EuroDataCube.com - Grega Milcinski (sinergise.com)
11:35 –11:50 FAIRiCUBE - Politecnico di Milano
11:50 –12:05 The ENVISION Data Cube for Big Satellite Image Time-Series to support AI-based national-scale agriculture Monitoring - Thanassis Drivas
12:05 –12:13 EcoDataCube.eu: Open Environmental Data Cube based on GLAD Landsat and Sentinel-2 L2A imagery - Leandro Parente (OpenGeoHub)
12:13 –12:21 EEA perspective: Joint Environmental Data Infrastructure (JEDI) - Jose Rubio (European Environmental Agency)
12:21–12:29 "Datacubes for biodiversity in e-shape" or "Adding other sources to RS in the green deal data space in AD4GD" - Dr. Joan Masó (CREAF)
12:29 –12:37 Harmonia - Tasos Temons
12:37 –12:45 B3 - Quentin Groom (Plantentuin Meise)
12:45 –12:55 Discussion forum Q&A
12:55 –13:00 Closing words
About the EuroGeo Workshop 2022 in Athens
This event will take place within the EuroGEO workshop 2022 'Towards an integrated and convergent EuroGEO' on 7 - 9 December 2022, in Athens, Greece.
EuroGEO combines the contributions of European members of the Group on Earth Observations (GEO), a partnership of more than 100 national governments, over 100 participating organisations and the European Commission. GEO envisions a future where decisions and measures for the benefit of humankind are informed by coordinated, comprehensive and sustained Earth observations.
The annual workshop brings together European players interested in and actively contributing to EuroGEO.
This year, the workshop is organised by the European Commission, the General Secretariat for Research and Innovation of the Hellenic Ministry of Development and Investments, and the Greek GEO Office operating within the National Observatory of Athens.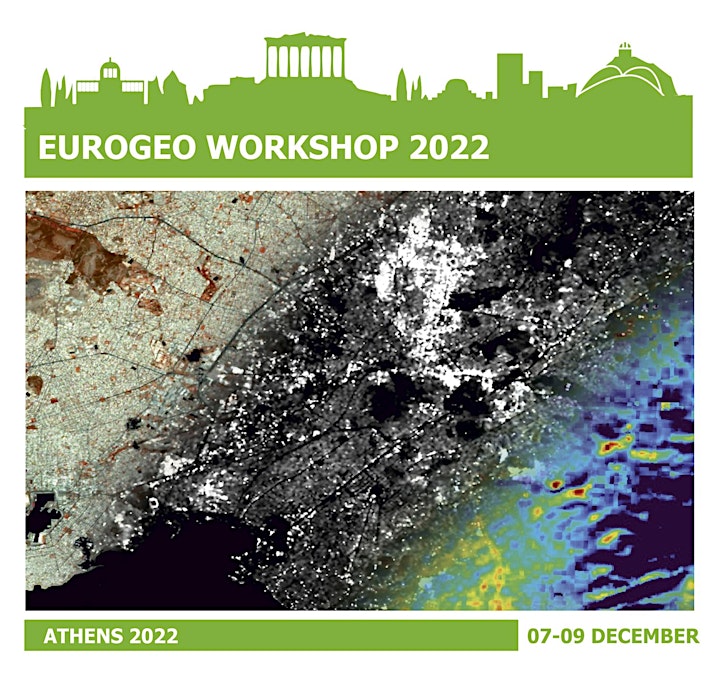 About the Open-Earth-Monitor project
The novel Horizon-Europe project 'Open-Earth-Monitor Cyberinfrastructure' aims at accelerating the uptake of critical environmental data by EU and national decision-makers, business and industry, research and citizens, in support of effective decisions and impactful actions on the ground.
By integrating ground data from pilot areas with Artificial Intelligence-based solutions for Earth Observations - and including potential end-users throughout the design process - the consortium of 23 partners will build an innovative open-source cyberinfrastructure that will provide robust and user-friendly data platforms and mobile-phone apps.
Through workshops and events, user communities from Europe and worldwide will learn how to use the tools to monitor natural resources, and global and local trends, and to assess the economic value of ecosystem services and the impacts of global change.