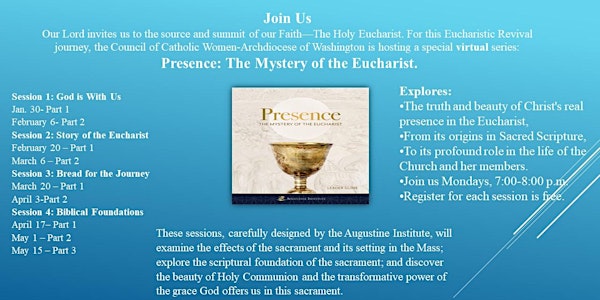 Presence: The Mystery of the Eucharist.
We are amid a Eucharistic Revival. Our Lord invites us to return to the source and summit of our Faith—The Holy Eucharist.
About this event
These sessions have been carefully designed by the Augustine Institute to help participants discover the powerful way that God is present to us in the Eucharist, inviting us into an intimate union with himself. We will examine the effects of the sacrament and its setting in the Mass, explore the scriptural foundation of the sacrament, and discover the beauty of Holy Communion and the transformative power of the grace God offers us in this sacrament.