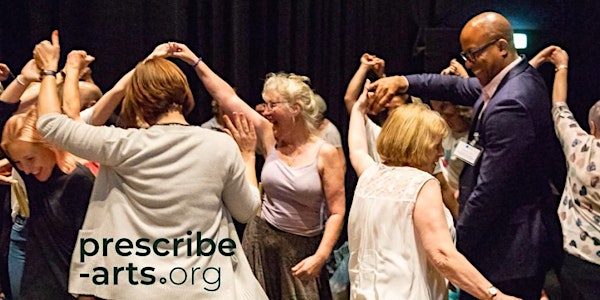 Prescribe-arts launch
Join Kevin Fenton, James Sanderson, the reader and more, to explore this exciting new national service linking arts and health.
About this event
Live on Zoom with captions and sign language.
Introduction with Vivienne Parry and Tim Joss, CEO Aesop
Keynote speaker: Professor Kevin Fenton, Regional Director, Office for Health Improvement and Disparities (London), Chair of Trustees Aesop
Demo of Prescribe-arts.org by Dalia Halpen-Matthews, Head of Business Development and Marketing at Aesop.
Keynote speaker: James Sanderson, Director of Community Health Services, NHS England
Case Study: The Reader: a celebration of an arts and health programme in action. Chaired by Helen Wilson, Head of Shared Reading Programmes and featuring Georgia Bates (Social Prescriber) from Bricks Bristol and a shared reading beneficiary.
Wellbeing Activity: Art of Listening led by Will Crawford, Founder and Creative Director of Quiet Note and associate artist with Intercultural Roots
Q and A with all speakers (type questions in chat)
Prescribe-arts will showcase as many arts and health programmes as possible, offering the broadest possible geographical spread and reflecting the richness and diversity of the arts sector. This is the only fully national Arts Social Prescribing platform currently available to social prescribers and health professionals.   Social prescribers can use the platform to find high quality arts programmes that make a difference to people's health and wellbeing.