Sales Have Ended
Ticket sales have ended
Thank you for your interest in the Prescott Plein Air Art Festival. To view all the paintings please go to https://www.32auctions.com/pleinair2020 Thank you, The Highlands Center
Sales Have Ended
Ticket sales have ended
Thank you for your interest in the Prescott Plein Air Art Festival. To view all the paintings please go to https://www.32auctions.com/pleinair2020 Thank you, The Highlands Center
Prescott Plein Air Art Festival Art Sale and Reception , October 24, 2021
About this event
The Prescott Plein Air Art Festival Art Sale and Reception
Sunday October 24th, The FINN at Touchmark at the Ranch
Multiple Art Viewings at 2pm, 3pm, 4pm, 5pm - Award Ceremony at 6pm.
View the paintings from the 2021 Prescott Plein Air Arts Festival, AND THEN.
Enjoy a "Plein Air" or open air reception
Live music by Wayne Wright
Opportunity to talk to the artists about their depictions of our Central Arizona Highlands.
All paintings on exhibit will have been painted during the festival dates capturing Prescott landscapes.
Have the first opportunity to purchase artwork
Opportunity to cast your vote on "People's Choice" recognition
Cash Bar – Wine and Beer
Non alcoholic beverages also available
Free gourmet hors d'oeuvres
This is a ticketed event with a staggered arrival times in which the public will be invited to view, purchase, and judge the works for a People's Choice Award. Guests are invited to join us on the outdoor patio for appetizers and a cash bar after touring gallery. Ages: 18 and above
The Prescott Plein Air Art Festival Artists paint live, Oct 21-23, Reception and Sales event October 24th
The Highlands Center for Natural History and the City of Prescott are pleased to hold the 2nd Annual Prescott Plein Air Art Festival, October 21 through October 24, 2020.
Artists who participate in a Plein Air Festival endeavor to capture the spirit and essence of a landscape or subject by incorporating natural light, color, and movement into their art in outdoor locations. More than15 professional Arizona artists will focus their artistic talents on the outdoors to celebrate diverse Prescott landscapes. The public is invited to observe and engage with the artists as they work at local sites between October 21st and 23rd. GO HERE for SCHEDULE OF EVENTS
ARTISTS Walt Anderson, Cindy Carrillo, Casey Cheuvront, Dane Chinnock, Tom Conner , Bill Cramer, Maryhelen Ewing, Lynn Heil, Russell Johnson, Cathy Krieger Harold Nelson, Joyce Nelson, Dorothy Ray, Eric Slayton, Matt Sterbenz, Dawn Sutherland
PRESENTED BY: The City of Prescott, The US Forest Service and the Phippen Museum
SPONSORS Touchmark, The Art Store , Cambium, Residents Inn by Marriott, Visualizing Science, ROX Media, The Frame and I, Findlay Toyota, Sedona Monthly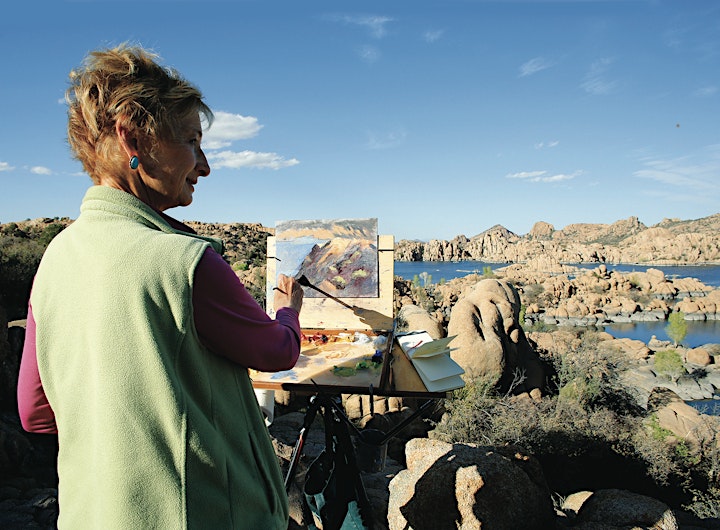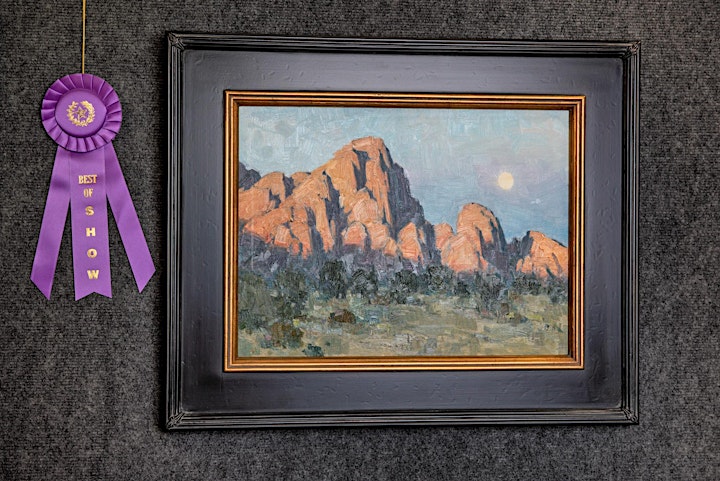 2020 Best in Show by Bill Cramer
Organizer of Prescott Plein Air Art Festival 2021 Sale and Reception
The Highlands Center for Natural History is a non-profit organization developed to foster an appreciation for the Central Highlands of Arizona. Formed in 1996, the Center is a regional hub for lifelong learning, designed to invite discovery of the wonders of nature. The Highlands Center offers a wide-array of programs and includes an inviting venue for community events. Supported by contributions from individuals, corporations, foundations and community partners.  Visit www.highlandscenter.org for more information.