Description
Attend Preschool Preview Night 2019, an all-in-one evening for parents of upcoming preschoolers and kindergarteners, hosted by Golden Gate Mothers Group.
Meet and talk with representatives from 70+ local preschools and kindergartens.
Get the answers you need to questions about philosophies, costs, schedules, pre-admissions visits and more.
Meet representatives from a diverse group of family-focused organizations and learn about their services, and products.
Babysitting available onsite! Babysitting will be limited to children who are walking AND at least 1 year old.
Purchase tickets early for $20--tickets will also be sold at the door for $25. Ticket price can be applied to GGMG membership! GGMG members attend for only $5 online registration ($10 at the door)- visit ggmg.org to join today!
COMING SOON- our Preschool Preview Night Digital Guide.
And special thanks to our GOLD Sponsors: The Stratford School and Guidepost Montessori!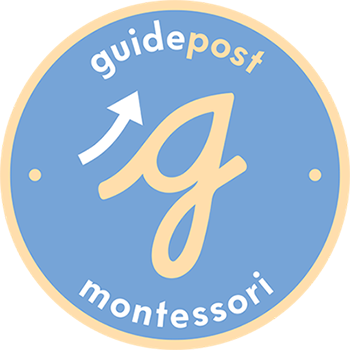 Sincere apprecation for our Preschool Sponsors:
Amigos de SF, C5 Children's School, Lakeside Children Center, Little Bee Preschool, Little Sea Turtles Mandarin Immersion Preschool, Primeros Pasos, San Francisco Montessori Academy, Wah Mei School, and ¡HolaKids!
Currently registered Preschools and Organizations: (updated Sept 22nd)

¡HolaKids!
Alta Plaza Preschool
Alta Vista School
Amigos de SF
angelina beniflah
Big City Montessori School
Brightworks
C5 Children's School
Casa dei Bambini
Centro Las Olas
Children's Day School
Chinese American International School
Cielito Lindo Montessori School
Congregation Beth Sholom Family Preschool
Cow Hollow School
Elderberry Montessori
Enrich Play Learn
Eureka Learning Center
French American International School
GISSV
Glenridge Cooperative Nursery School
Help-U-Grow Preschool
JCCSF Preschools
Ladybug Preschool
Lakeside Presbyterian Center for Children
Las Luciérnagas
Laurel Hill Nursery School
Little Bee Preschool
Little Sea Turtles Mandarin Immersion Preschool
Little Sun Preschool
Marin Day School
Miraloma Cooperative Nursery School
Mission Kids
Mission Montessori
Montessori Children's Center
Montessori Children's House of the West Coast
Noe Valley Nursery School
One Fifty Parker School
Peter's Place Nursery School
Petite Explorer Preschool
Playmates Cooperative Nursery School
Presidio Knolls School
Primeros Pasos
Rainbow Montessori of San Francisco
Reading with Miss Amanda
Russian Hill School
Saint Philip Preschool
San Francisco Council of Parent Participation Nursery Schools
San Francisco Montessori Academy
San Francisco Schoolhouse
San Francisco Waldorf School
Seabird Preschool
SF Tikes Academy
Slippery Fish
St. Cecilia School
St. James Preschool
Stratford School
The Little School
The Nueva School
Tinker Preschool
Tiny Giants Preschool
tuLIPS Speech Theapy
Wah Mei School