Description
Join us for a FREE educational presentation on "Prepping for Doctor's Visits" as we continue with the Sixty & Better Healthy Aging Lecture Series on how to navigate through a maze of concerns dealing with healthy aging.
How well you and your doctor talk to each other is one of the most important parts of getting good health care, and creating a basic plan before you go to the doctor can help you make the most of your visit. Nurse Practitioner Badia Harlin of Texas Health Harris Methodist will address how best to communicate with your healthcare provider, from taking notes during--and before--your visit, to how to ask questions that result in clear and easy-to-understand responses, what to bring to your visit, and much more.
Mark your calendars now and bring a friend!
This Sixty & Better Healthy Aging Lecture is especially relevant to older adults and their families, caregivers, and to healthcare and healthy aging professionals. Refreshments and light snacks provided by Texas Health Harris Methodist Hospital.
---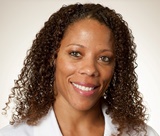 SPEAKER
Badia Harlin, DNP, MS, FNP-C, has been a practicing nurse practitioner for over 10 years. She also holds an adjunct faculty position in the Family Nurse Practitioner Graduate Program at Texas Woman's University on their Dallas campus. She has a passion for educating patients, families, and healthcare providers. As a nurse practitioner she focuses on treating medical conditions that frequently affect older adults including:
• Falls and Immobility
• Urinary Incontinence
• Memory Loss and Dementia
• Arthritis
• Heart Disease
• Osteoporosis
• Diabetes
• Depression
• Complex medication management
Education
• Doctorate of Nursing in Executive Leadership from Texas Tech University Health Science Center, Lubbock, TX
• Masters of Science with focus in Family Nurse Practitioner Texas Woman's University, Denton, TX
• Bachelor of Science in Nursing University of Texas at Arlington, Arlington, TX
---
HEALTHY AGING LECTURE DETAILS
No-stress Parking: This event has FREE valet parking. If the parking attendant isn't there when you pull up, just pick up the black phone located by the door to notify the attendant.
Directions: From I-30, exit on Henderson Street, drive south on Henderson, take a right onto W. Terrell Avenue. The Senior Health & Wellness Center is on your left across from the Ben Hogan Center. See map below.
Lecture Location: The lecture is in CLASSROOM A. When entering the building, take the elevators to the 1st floor. Make a right and go down the hall; CLASSROOM A is across from the vending machines.
For more information, call Sixty & Better at 817-413-4949.