PREPPER TSHIRT CAMPAIGN HONORING THE SNOWTONS!

Wednesday, November 13, 2013 from 7:00 PM to 10:00 PM (PST)
Event Details
IN HONOR OF OUR '93 CLASSMATE....
DONYA DECOU-SNOWTON
During the 2012-2013 school year, Prepper Diante Snowton tragically lost her life from injuries sustained in a house fire.  Her memory lives on through her little sister,
Prepper Davionne Snowton.
The story of the Snowton family is one of strength and perseverance.  This Christmas will be The Snowton's first Christmas without Diante; in honor of our 20th class reunion year......the XUP Class of 1993 is raising funds to make sure Diante's mother (Donya Decou-Snowton '93), her dad, and her siblings have an unforgettable holiday season!
ALL PREPPERS ARE INVITED TO ORDER A T-SHIRT (SEE THE PICTURE ABOVE).  PROCEEDS FROM EACH SHIRT SOLD WILL BENEFIT THE SNOWTON FAMILY! (please select the $5.00 shipping option if you live outside of NOLA!) SHIRTS WILL BE ON SALE UNTIL DECEMBER 15, 2013.  PLEASE EXPECT DELIVERY BY DECEMBER 31ST!
CHERISH YOUR XUP MEMORIES, and help create a magical holiday season for The Snowton Family at the same time!
NEED INFO? Email xup1993@gmail.com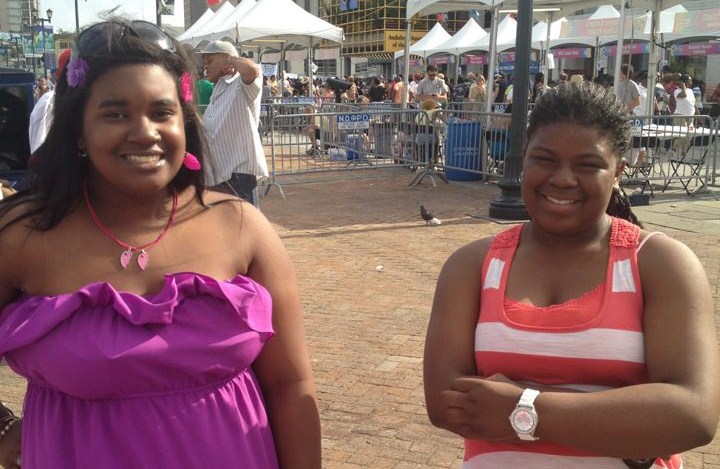 Organizer
KIMBERLY DILOSA is an nationally recognized, award-winning community organizer in the areas of youth development and youth violence prevention/intervention.  She is the founder of YOUTHanasia Foundation, Inc. Learn more at www.youthanasiafoundation.com!