Preparing Your Dog For The Arrival & Introduction Of Your Newborn

Wednesday, February 19, 2014 from 7:30 PM to 9:00 PM (EST)
Event Details
The Martial ARFS™ Dog Training & Fitness Center Presents:
Preparing Your Dog For The Arrival & Introduction Of Your Newborn.
Lack of attention, physical or mental stimulation, and other changes in lifestyle or routines can create behavioral problems that can become even worse around your bundle of joy. Even the best trained dogs can become overly curious, a  nuisance, or potentially harmful if you haven't prepared them for your newborn, or toddlers arrival. Without proper planning during the exciting and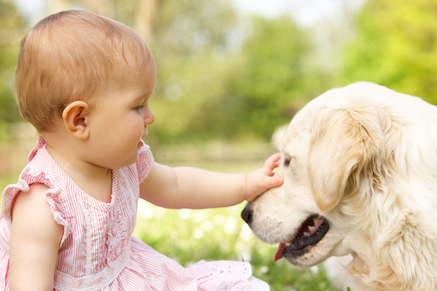 hectic time of pregnancy, your most loyal companion can get lost in the shuffle. 
Join Martial ARFS Dog Training & Fitness Center owner Jeris Pugh as he shares how to prepare your dog for the arrival of your newborn baby or adopted child. As a dog trainer, owner of 3 border collies, and soon to be father, he's been working with his own dogs to prevent many of the common behavioral problems and situations associated with the arrival of a newborn baby. Learn what techniques he's currently using as well as general guidelines you can apply to your dog to maintain  happiness and health for all family members during this exciting and challenging time of your life. This FREE seminar is a must for pet parents & grandparents, who are currently expecting a child, planning to have children in the future, or already have a toddler or infant. 
Topics include:
Creating new routines to manage your dog in potentially difficult situations.
Preparing your dog physically & mentally for the arrival of your newborn.
Desensitizing your dog to sights, sounds, & activities associated with a newborn or toddler.
Addressing behavioral issues such as jumping, aggression, possessiveness , & attention seeking.
 Managing introducing your dog to the newest member of the family.
As well as bringing a dog home to a family with children or toddlers.

This is an information only seminar. Dogs are not permitted. All attendees must register for this event and space is limited! For more information and how to register visit The Martial ARFS™ online @ www.martialarfs.com, www.facebook/martialarfs, or call us directly @ 1-516-280-8331 
When & Where

The Martial ARFS™ Dog Training & Fitness Center
251 Voice Rd
Carle Place, NY 11514


Wednesday, February 19, 2014 from 7:30 PM to 9:00 PM (EST)
Add to my calendar
Organizer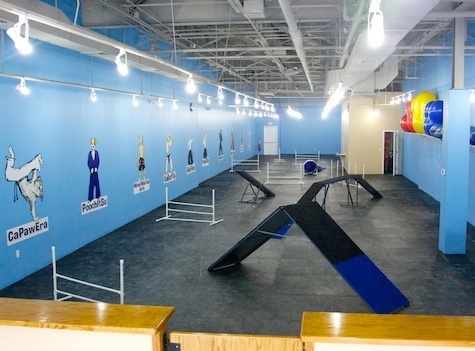 The Martial ARFS™ Dog Training & Fitness Center provides dog owners with much more than conventional dog training classes. It is a fun and education community resource providing dog owners with classes to improve the health and behavior of their canine companions, seminars in Pet First Aid, Nutrition, Health & Wellness as well as fun events and activities like holiday and birthday parties, demonstrations and competitive canine events like agility competitions. For more information about what the Martial ARFS™ can do for you and your dog, call us @ 1-516-280-8331, visit http://martialarfs.com or email us at info@martialarfs.com