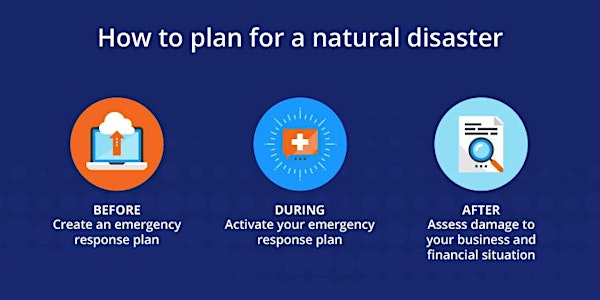 Preparing your Business for a Disaster Situation
25% of businesses never reopen after a disaster. It's important as a business owner to be prepared. Join us for this informative webinar!
About this event
Businesses and their staff face a variety of hazards:
Natural hazards like floods, hurricanes, tornadoes, and earthquakes.
Health hazards such as widespread and serious illnesses like the flu.
Human-caused hazards including accidents and acts of violence.
Technology-related hazards like power outages and equipment failure.
There is much that a business leader can do to prepare his or her organization for the most likely hazards. This program will help business leaders make a preparedness plan to get ready for these hazards.
This program will be presented by Greg Lindberg, Economic Development Specialist from the U.S. Small Business Administration, Buffalo District Office.