Description
Campus Sustainability Day 2012 Keynote Broadcast
Preparing Students for a Changing Climate


Wednesday October 24th 2012 | 2:00-3:30pm EST



Visit
secondnature.org/csd
for more information
Join us in celebrating the 10th anniversary of Campus Sustainability Day with a live panel discussing the role colleges and universities must play in creating sustainability education for all students which prepares the next generation of leaders to lead a just, healthy, and sustainable society. How can colleges and universities prepare students for a changing climate, society, and economy through sustainability education?
Featuring Geoffrey Chase, leader of the Ponderosa Project, Julian Keniry, Senior Director of Campus and Community Leadership for the
National Wildlife Federation Campus Ecology Program,
Julie Elzanati, Director of the Illinois Green Economy Network, Neil Weissman, Provost of Dickinson College, and Debera Johnson, founder of the Pratt Design Incubator for Sustainable Innovation, this panel invites questions from the audience to discuss best practices for creating ecological curriculum, advancing experiential and living laboratory learning, and engaging faculty and the surrounding community in meaningful and critical education.
Keynote Panelists: Preparing Students for a Changing Climate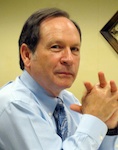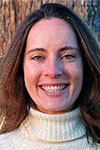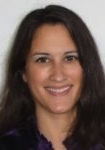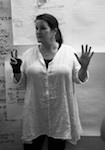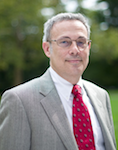 This is a live, interactive event! Panelists will base their discussion on questions provided by you - the audience - during the panel, and will be screened using live video in Google+ Hangouts on Air. Institutions are encouraged to participate in the keynote broadcast as a way to jumpstart regional conversations.
The live broadcast will be screened to YouTube the day of the event. Please bookmark this page, which will include the link to the video on the day of the event, and review the broadcast logistics here.
Unable to make the live broadcast? A recording of the broadcast will be made available shortly after the event. Please register if you would like to receive information about the recording or live broadcast.
System Requirements: What You Will Need to Broadcast
The conversation will be broadcast live to the Second Nature YouTube channel. For optimal viewing, ensure your screening location is equipped with these System Requirements , and play the recording in Full Screen Mode.

Secure a classroom or screening location on your campus for a central broadcast, and share the opportunity to broadcast in individual classrooms or offices! Be sure to provide the link to register if members of your campus or organization will be screening the broadcast from different locations.
For more information about how to screen this event, click here.
Follow Second Nature and the ACUPCC:

.
© 2012 Second Nature — The lead supporting organization of the ACUPCC
18 Tremont Street, Suite 308, Boston, MA 02108
617-722-0036 | info@secondnature.org
Organizer of Preparing Students for a Changing Climate: Campus Sustainability Day 2012