Preparing for Next Generation Open Government

Thursday, March 21, 2013 from 9:00 AM to 5:00 PM (PDT)
Event Details
Preparing for Next Generation Open Government
Thursday, March 21, 2013
9:00 AM - 5:00 PM
Are you ready for the new future of government? Is your organization?
This one-day workshop session will prepare you for the rapidly evolving, technology-fueled world of open government.
Anyone interacting with government or public policy needs to know the trends in open government data and e-government, how increased transparency affects government and the public process, and how businesses can work with government to enhance openness. You also need to know what makes e-government sustainable.
Drawing on examples from the White House to San Francisco to South Korea, this course will introduce you to successful open government projects, including:
• Government transparency initiatives via new media
• Cool and powerful applications created using open government data, and
• Innovative government networks that bridge the digital divide.
You will also become familiar with tools that have been developed for e-government by outside groups like the Sunlight Foundation, including OpenCongress, MAPLight's money-politics data and more. Field-fresh open government professionals from the City of San Francisco and open government advocates will also be on hand to share their experiences.
In the day's final exercise, you will divide into teams and actually plan out an open government project.
By the end of this course, you will not only know what open government is, you will be ready to act on the promising trends in e-government, open government, open data and sustainable e-government. You will also be able to build more open processes into your organization or government agency through technology and new media.
Who Should Attend:
• Government agency employees
• NGOs working with government
• IT professionals, including programmers
• App builders
• Social media mavens
• External and government affairs professionals
• Community organizers
• Public policy professionals
• Businesses working with government
• Transparency enthusiasts
• Eco-sustainability researchers
• Masters of Public Administration (MPA), Masters of Public Policy (MPP) and Masters of Non-Profit Management (NPO) students
• Anyone interested in e-government  
At a minimum, you will leave the course with: 
• Your project plan/proposal
• Presentation handouts
• A book & article list of further recommended reading
• A resource list of online information related to open government
• New colleagues in open government 
About the Instructor: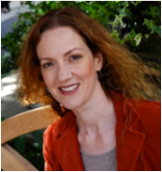 Sarah Granger is the founder of the Center for Technology, Media & Society based in Silicon Valley. She has over 20 years of experience working at the intersection of information technology and government. Sarah is a contributing author of two books, Shift & Reset and Ethical Hacking, and she has edited four books on open government and cybersecurity. Other publishing credits include Spectrum magazine, The Huffington Post, GovFresh, Security Focus, SFGate, techPresident and Forbes Russia. She has been a keynote speaker, facilitator and organizer at a wide range of conferences including South by Southwest Interactive, Gov 2.0 Expo, California Data Camp, Gov 2.0 Camp LA, the Nonprofit Technology Conference and the Tech Policy Summit. For more about Sarah, see sarahgranger.com or follow @sarahgranger on Twitter. 
Classes will be held at:
Presidio Graduate School
36 Lincoln Boulevard
San Francisco, CA 94129
For more information, contact Isa Dyer, Program Coordinator, at isa.dyer@presidioedu.org or 415-561-9622.
When & Where

Presidio Graduate School
36 Lincoln Blvd
San Francisco, CA 94129


Thursday, March 21, 2013 from 9:00 AM to 5:00 PM (PDT)
Add to my calendar
Organizer
Presidio Graduate School - 415.655.8912
Presidio Graduate School (PGS) educates and inspires a new generation of skilled, visionary and enterprising leaders to transform business and public policy and create a more just, prosperous and sustainable world. Through innovative professional degree, executive certificate and research programs, PGS activates students and professionals across a range of disciplines, industries and sectors to bridge the gap between commerce and the common good. Presidio Graduate School is accredited by the WASC Senior College and University Commission. For more information, call 415.655.8912. 
Preparing for Next Generation Open Government