Description
Prepare for your upcoming marriage!! Many couples spend months preparing for THE WEDDING and lose sight of the end goal - a lifelong healthy marriage.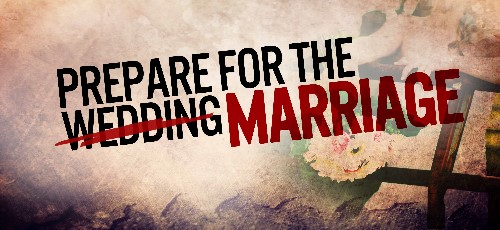 PREPARE/ENRICH is the foundation for this group program and has been used by over 3 million couples to identify their couple strengths and learn tools to overcome ongoing issues.
This class meets on two Thursday evenings.

The program is designed to:
Help couples celebrate their strengths and identify their growth areas.
Encourage couples to dialogue about their relationship in meaningful and productive ways.
Increase practical skills in Communication, Conflict Resolution, Closeness and Financial Management
Increase understanding of relationship issues such as Personality, Affection & Sex, and Family of Origin
When you register for this class, you will be sent a code within 12-24 hours to take an online assessment of your relationship. Both partners will be asked to complete the assessment prior to the start of the first class.
---
Please call our office at 937.324.3604 if you have any questions or need financial assistance.
---
Classes funded in part by Clark County Department of Job and Family Services.
These services are available to all eligible persons, regardless of race, color, national origin, gender, age, religion, political beliefs, or disability.
Cancellation/Refund Policy:
Cancellation with full refund available with a minimum 24-hour notice BEFORE class start date. For notice less than required, participants may transfer their registration to a comparable class/program through a 5-day grace period AFTER the class start date OR consider their registration fee an investment into healthy marriages in this community.