Prepare to be Android-i-fied!

Tuesday, August 30, 2011 from 6:00 PM to 9:00 PM (PDT)
Event Details
Sorry, but the online registration for this event has ended.  If we still have capacity to accept new registrations then tickets will be $20 at the door.  Thank you!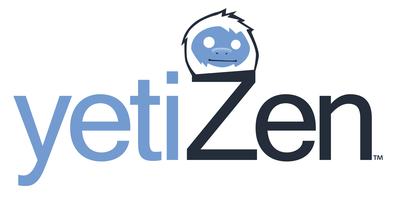 Presents
Prepare to be Android-i-fied!
Secrets to Unlocking the Wealth in Android
You understand the game landscape. We don't have to tell you the current traction Android is seeing in the marketplace. We also probably would be preaching to the choir if we started yelling about how much potential there is on the platform. You already know these things, but do you know how to make a successful play in the Android market place? Well, SF Game Developers Workshop is pleased to announce an entire evening dedicated to this question. On
August 30th, 
Charles Hudson of Bionic Panda, Simon Jeffery and Barry Dorf of ngmoco:) will take you through an Android Odyssey, with some of the most well established apps in the Android Market!
Would there be any better place to host this event other than at Google? That is right, we will be hosting this event once again at Google's downtown San Francisco office! Come join us and mingle with some of the best minds in the space! We will be providing drinks, awesome music, and many more! But remember, you aren't allowed to dance....unless you do the robot ;)
Party Breakdown:
6:00pm - 7:20pm ----------- Networking, DJ, and with Refreshments!  (ok ok, beer)

7:30pm - 9:00pm ----------- Speaker's Presentations
Our Speakers
Charles Hudson
CEO & Co-Founder of Bionic Panda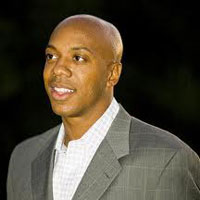 A Venture Partner at SoftTech VC and the CEO & Co-founder of Bionic Panda Games, a mobile games company based in San Francisco, CA.
Until February 2010, he was the VP of Business Development for Serious Business, a leading producer of social games for the social web. Zynga acquired Serious Business in February of 2010. In addition to working at Serious Business, he also produces technology conferences focused on the intersection of gaming and social media. The two flagship conferences he produces are the Virtual Goods Summit and the Social Gaming Summit.
Simon Jeffery
Chief Publishing Officer of ngmoco:)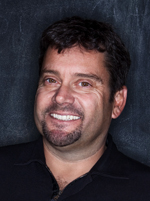 Simon Jeffery is the Chief Publishing Officer at ngmoco:) and supervises the Mobage Third Party program.
Simon has been in the videogame business for 25 years, having been President of Sega of America and President of LucasArts prior to joining ngmoco:) in 2009, also having worked in various Marketing, Biz Dev, and PD positions at Virgin Interactive and EA.
Barry Dorf
Director of 3rd Party Product Development of ngmoco:)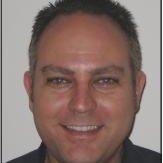 16-years game veteran Barry Dorf currently holds the position of Director of 3rd Party Product Development for the Mobage platform. Earlier in his tenure at ngmoco:), Barry produced the critically-acclaimed Adventure Bay social mobile game and ran development for the Mobage Developer portal.
Previously in his career, Barry co-founded social gaming network GameStrata after spending 12 years at Electronic Arts working on the Madden franchise and the Pogo platform.
When not delighting 3rd party developers, Barry enjoys winemaking on Treasure Island and finely tuning the Sabermetrics of his keeper fantasy baseball team, currently in its 20th season.
About Our Sponsors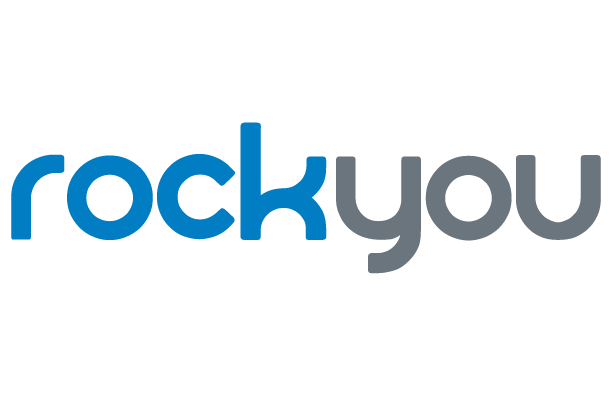 About RockYou:
RockYou® is committed to defining the future of social gaming, creating products intended to serve players, advertisers, and developers alike. The company has dedicated itself to the development of high-quality games, including the award-nominated Gourmet Ranch™ and the celebrated Zoo World™ franchise. With advertising products that offer brands more meaningful interactions with players, RockYou creates an unmatched value-per-engagement for both brands and users. RockYou's partnerships with world-class talent are part of their steadfast commitment to working with the next generation of social game developers.
Founded in 2005 and headquartered in Redwood City, California, RockYou is funded by Sequoia Capital, Partech International, Lightspeed Venture Partners, DCM and Softbank.

About Joyent:
Joyent is a global cloud computing company offering premier cloud hosting for demanding gaming, social and mobile apps. Powering 38 million MAUs, billions of page views and $US one billion ecommerce transactions, Joyent serves the most demanding and high scaling game studios, including Kabam, ShootQ, THQ, Social Game Universe, and thousands more. Joyent is the ideal platform to host your Facebook and Mobile games and apps, with packages that start at just 9 cents/hour for enterprise-class cloud computing.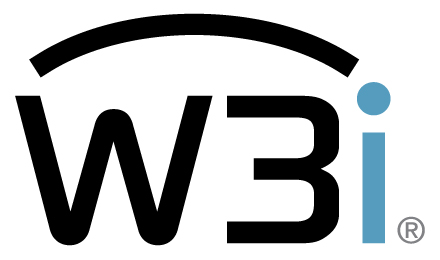 About W3i:
W3i is a market leader in distributing and monetizing mobile apps, browser add-ons and web applications. With more than 500 million apps distributed over the past decade, W3i provides a team of app-savvy marketers with deep technical know-how. W3i's expertise along with W3i's proprietary installation manager InstallQ, powers the app distribution and monetization for big brands such as Yahoo! and Symantec, as well as providing support and growth opportunities for indie developers worldwide.

About Recharge Studios:
Recharge Studios collaborates with indie developers, IP owners and publishers to bring great social games to life on iOS. As an investment fund, capitalized by W3i, Recharge Studios assists our partners in developing and marketing their games while giving partners full ownership of IP. In addition to the financial capital provided, partners benefit from W3i's expertise as a market leader in app distribution. With more than 11 years of experience distributing mobile, browser and desktop apps, W3i and Recharge Studios provide app developers a leg up in the competitive app world.

About Moolah Media:
Founded in November 2010, Moolah Media generates high quality leads, registrations and sales for advertisers. The network provides reliable mobile inventory monetization for publishers and an interactive and informative experience for mobile users. Utilizing its proprietary ad serving and tracking platform, Moolah Media supports all types of mobile inventory including text message, mobile browser, and iPhone and Android mobile applications. Moolah provides publishers and advertisers with real-time reporting on all aspects of ad performance.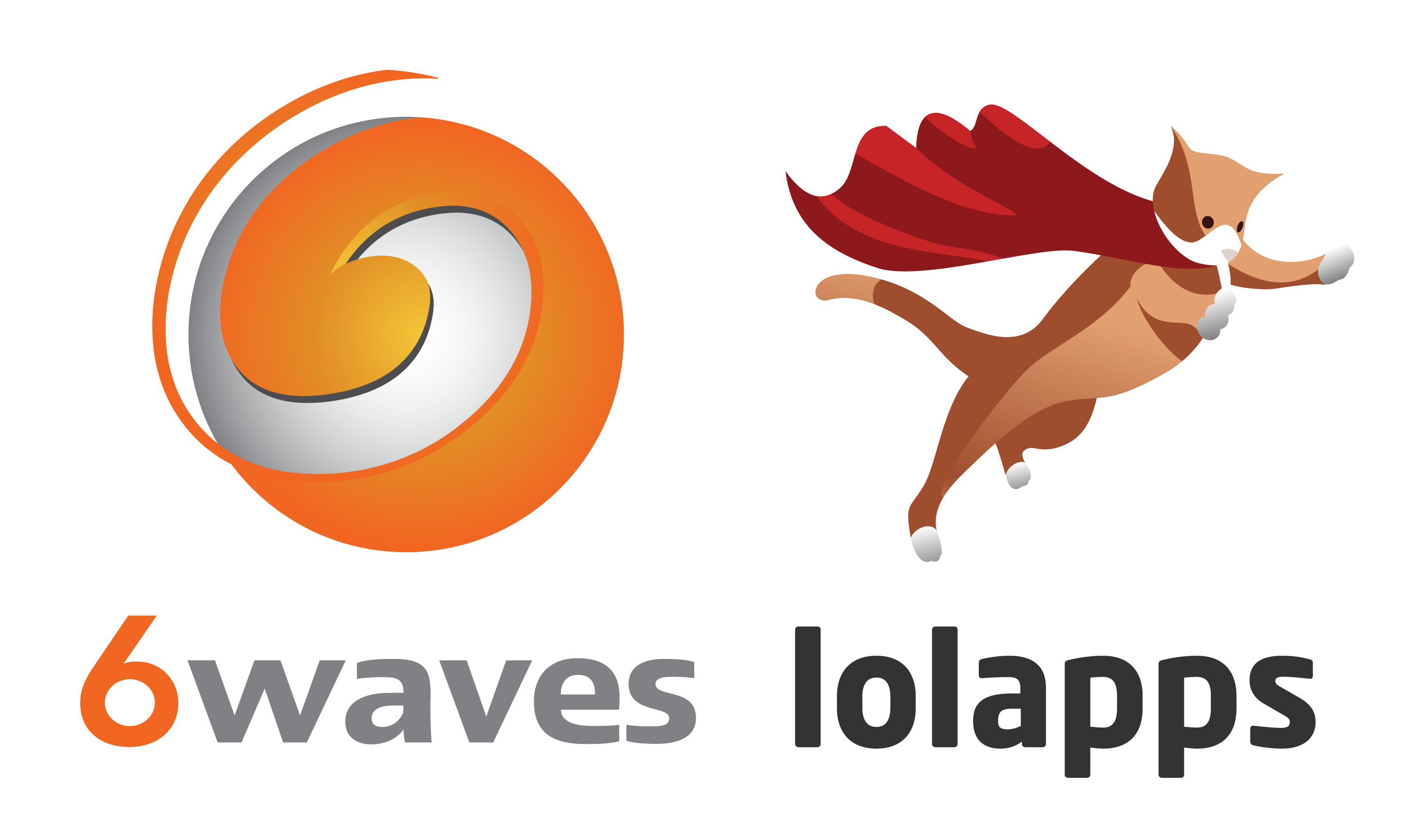 About 6waves lolapps:
Founded in 2008, Lolapps is a leading social games and technology company. We are the creators of the hugely successful Ravenwood Fair, a game that has more than 4.8 million monthly active users. Giving users an amazing experience is what gets us out of bed in the morning. Our team is committed to developing and helping others
develop games that will make our users smile. It all started when we launched our quiz, gift and game creator platforms on Facebook. For the first time ever, users were able to create their own applications. From there we shifted our focus to start developing our own games, based on our own ideas. From the top down our team loves gaming and loves fun, and we wanted to apply our passion towards bringing the next-generation of social games to consumers.
Ravenwood Fair is an example of what is possible in games on social networks. Featuring advanced storylines, graphics and overall experience, Lolapps is pushing the entire industry past copycat games with iterative differences. What makes this possible is the amazing talent of our team as well as the technology that we use. The Lolapps Fliso Engine is the highest performance engine for running isometric Flash games, and we share it with developers so they can bring new and exciting experiences to their users.   In July of 2011 we merged with 6waves to create 6waves Lolapps, creating the second largest social gaming network. With now more than 35 million monthly active users combined, we are even more dedicated to creating awesome social gaming experiences for everyone around the world.

About ESCoNS (www.escons.org):
The 2011 ESCoNS Meeting is a first-in-kind meeting that will bring together researchers from around the world who study how the brain changes in response to computerized training. It will allow them to share their findings and to interact with interested members of the entertainment software industry.

About Claritics:
Claritics is a social intelligence company that delivers rich analytics for immediate, actionable insights to help social and mobile app developers and marketers reach faster, smarter decisions. The company is the first solution of its kind to turn analytics into automated business processes that improve its customer's reach, retention and revenue campaigns on the fly. Claritics' cloud-based suite of social analytics applications track data from across multiple platforms in real-time to allow game developers, marketers and social commerce companies make immediate improvements to their businesses. Headquartered in Mountain View, California, Claritics is venture-capital backed and led by a seasoned management team with deep expertise in data analytics and marketing automation. For more information, visit www.claritics.com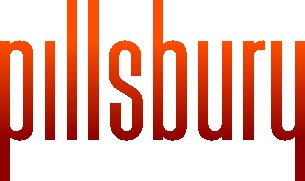 About Pillsbury's Corporate and Social Media, Entertainment & Technology Team:
A confluence of factors is radically transforming the way that people interact socially, the way businesses develop and maintain relationships, the power that individuals have to impact consumer and business decisions, and the value users add to the content of websites and other online services. A number of social media technologies and platforms are maturing simultaneously, creating a seismic shift in online social and commercial activity. Our team includes more than 30 attorneys in offices around the world advising clients on the interplay between business, legal and technological issues associated with social media. Pillsbury's clients are using applications and technologies in innovative ways, often creating new or leveraging existing business models using social media applications and virtual worlds.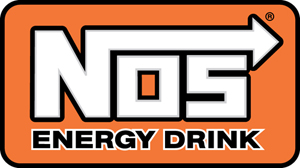 NOS! The official energy drink of the San Francisco Game Developer's Workshop!
When & Where

Google SF
345 Spear Street
San Francisco, CA


Tuesday, August 30, 2011 from 6:00 PM to 9:00 PM (PDT)
Add to my calendar
Organizer
YetiZen
YetiZen is a strategic keystone in the game industry. We host the largest Bay Area community of game companies through our San Francisco Game Developer's Workshops. 7000 unique developers go through our workshop and mixer events every year. Our workshops boast some of the biggest names in the game space like rockstar VCs such as Tim Chang!
We select the brightest smartest entrepreneurs we meet who are focusing on building large exitable businesses into our YetiZen games accelerator program. The YetiZen games accelerator program is the only start up accelerator program focused on accelerating and funding mobile/social, and emerging platform game companies. Involved with the accelerator program are 150 advisors, 9 VCs, and 300 angels investors.
Prepare to be Android-i-fied!