Description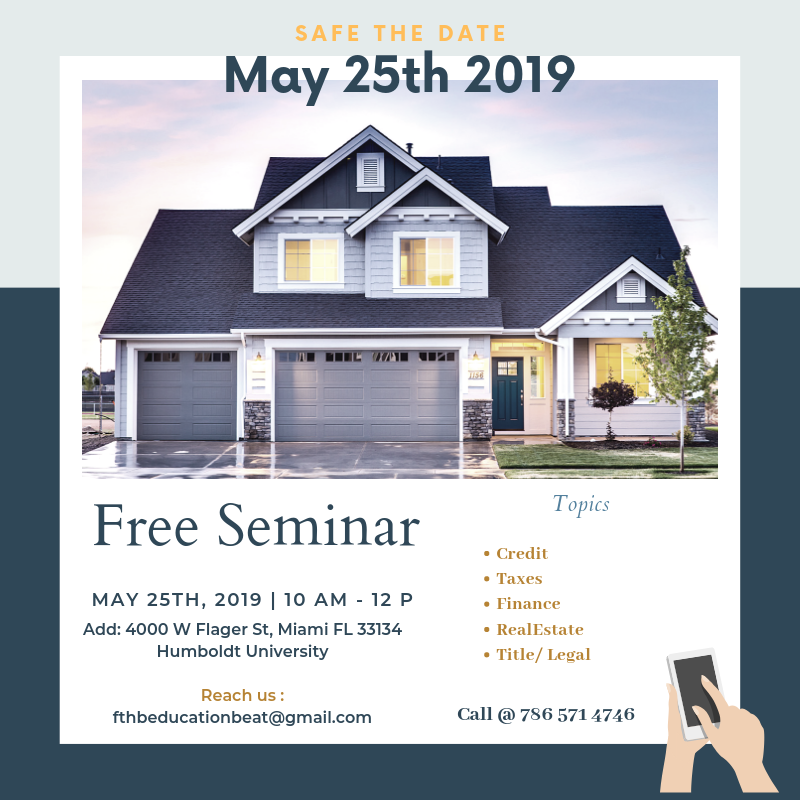 On May 25th, BEAT is teaming up with local professionals to give those who attend a free seminar on what you need to know before you purchase or sell a home.
Topics we will go over include: the importance of a clear title; how to qualify for a mortgage; answers to common legal questions; home valuation; and ways you can fix your credit score.
We look forward to seeing everyone there!
Location: Humboldt International University, 4000 West Flagler Street, Miami, Florida 33134

Date: May 25, 2019

Time: 10:00am-12:00pm

Cost: Free!

Contact: Mrs. Jeniffer Tabares Fuentes fthbeducationbeat@gmail.com
Seminar will be conducted in both English and Spanish.
Business and Educational Assistance for Tomorrow, Inc. (BEAT) is a 501 (c)(3) non-profit organization dedicated to educating indigent individuals and start up corporations throughout South Florida.
Visit www.beatheodds.org for more information. Together we can #BEATtheOdds!
This program is generously sponsored by:
Primary Residential Mortgage Inc.