Prepare for Tomorrow's Market TODAY! Join Our Real Estate Expo & Help Us Raise Toys for Families in Need this Holiday Season!

Saturday, December 5, 2015 from 9:00 AM to 6:00 PM (PST)
Event Details
 Is the Bay Area Real Estate Bubble Ready to POP?
 Are you concerned there might be a bubble in tech stocks? Or are you among the many who think the Silicon Valley is the great ship that could never sink? Find out at this weekend's event if that great Tech Ship is headed the way of the Titanic.
Our new Realty411 magazine features Kathy Fettke, CEO of Real Wealth Network and author of Retire Rich with Rentals, on the cover. She is frequently featured on CNBC, Fox News, ABC News and CBS Marketwatch for her expert advice on real estate market cycles.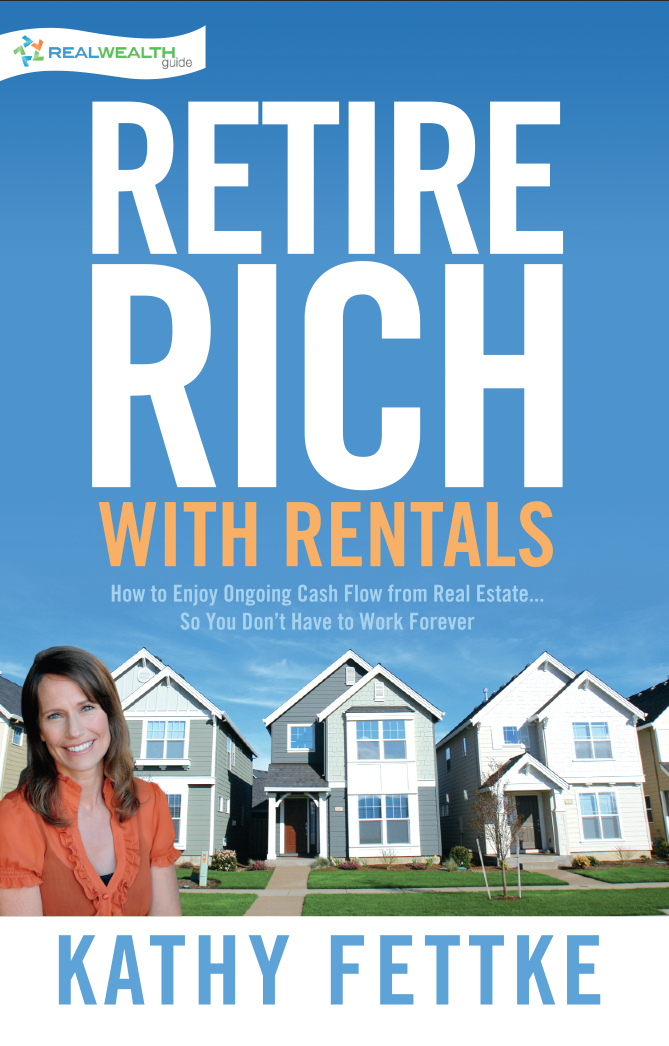 She will be our keynote speaker at 10 am at this Saturday's event in Emeryville, California. Kathy will be sharing some vitally important information on the local economy and how venture capital funding is pulling out of the Silicon Valley and San Francisco. The last time this happened was right before the dot com bomb...yikes!

Find out how you could lose everything OR  profit substantially from the coming downturn in the economy, IF YOU have the right information!

Don't miss out on this vitally important event: CLICK HERE
 PLUS, we we have other important information to share:
Up to $30,000+ Flips With Vacant and Distressed Properties!
Self Directing IRAs - New Information You Need to Know
 

Tips and Strategies to Become Self-Motivated for Success
 

Learn How to Make an Extra $5,000 to $10,000 with Online Sales
 

MAXIMIZE the ROI on Your REI with the Living Benefits Strategy
 

Learn About Local Real Estate Groups, Clubs and Resources designed to
HELP YOU Achieve MORE in 2016!
 

Negotiation Tips from a Local Real Estate Master Flipper & More!
 

Prepare for Tomorrow's Success Today!
Plus, J
oin us for our Toy FUNdraiser in This SPECIAL

Christmas Conference/Mixer!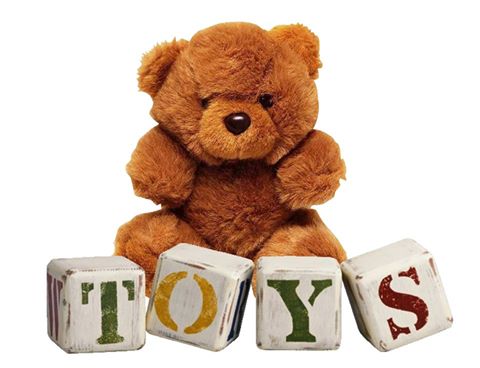 Our 4th Annual Christmas Expo is Here! Join us for this FREE event.
PLEASE BRING A TOY TO BE DONATED
TO A FAMILY IN NEED!
We have a Very Special Day in Store for You.

1 Day of JAM-PACKED Quality Education
San Francisco Bay Area
Real Estate Association and

BAWB - Bay Area Wealth Builders
Our NEW ISSUE is Here!
Learn from the TOP Investors Around the Nation,
Plus, Build NEW Connections
and Collaborations with Powerful Industry Leaders
 Network in Northern or Southern California this December!
Learn the Art of a Real Estate Deal, including:
It's been often said that one that possesses competent Negotiating confidence has a $10,000 per hour skill set.  Honing these skills is essential to surviving and thriving in competitive marketplaces.  
How to Stop spending valuable time working on deals which were not meant to be 

Learn to Screen out the true sellers from the wannabe's 

The Art of asking questions…. 

An awesome technique to use when involved with discussions with prospects / sellers  

Ways to build Rapport and Trust  

Get your seller talking… and talking 

What is the one response you must never accept without challenge from a seller  

7 Tips to getting your offer accepted

Come visit us and Grow Your Business and Influence in Northern or Southern California as we celebrate a special time of year. Learn great new concepts in real estate, and make a valuable difference in our communities.
 
Discussions cover a wide range of topics:
Commercial & Residential Real Estate * Private Lending * Raising Capital * Networking Tips to Grow Your Influence * Strategies to Increase ROI * Gain Perspectives on TOP Local & National HOT Markets * Fix & Flips * Buy and Hold + Wholesaling, Notes & More...

We have investors joining us from many states!
Pick up the NEW Issue featuring
Kathy Fettke with
REAL WEALTH NETWORK
 Kathy Shares The Hottest Real Estate Markets Today for Investors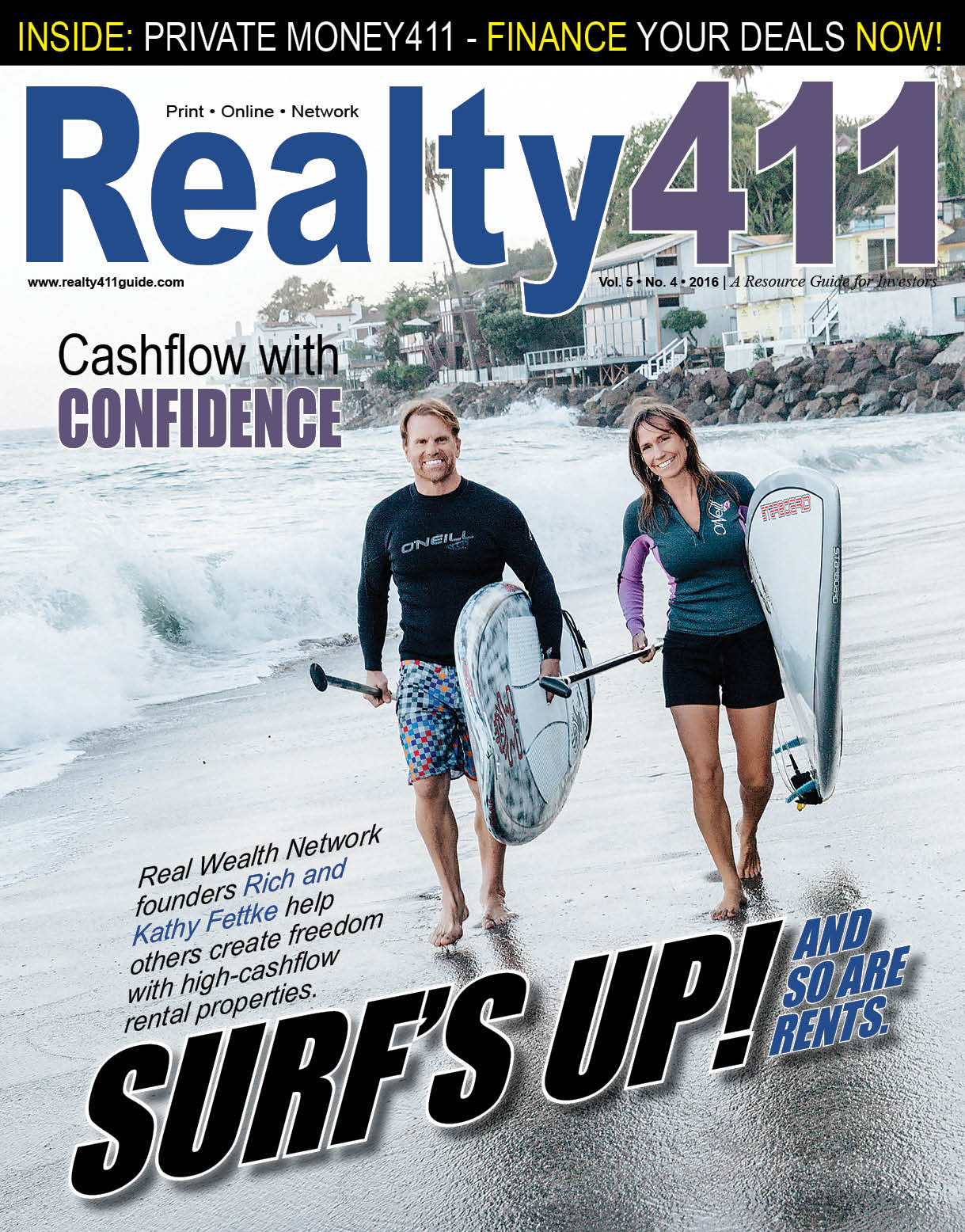 YOUR NET WORTH IS EQUAL TO YOUR NETWORK

We are hosting this event to help increase your contacts
and to further your potential in this industry, so don't miss out!
 UNLEASH THE POWER OF PRIVATE MONEY
WHERE IS THE 2016 MARKET GOING? WHAT LESSONS HAVE THE EXPERTS LEARNED? COME DISCOVER AT THIS CONFERENCE!
Also, Inside Our Publications Discover Finance Leaders

Our advertisers Include:
FirstKey Lending, LLC, Pacific Private Money,
Zinc Financial, B2R Finance and Security National Mortgage
among others who will be present at this expo

Join Us to Learn About These Companies and More!
~~~~~~~~~~~~~~~~~~~~~~~~~~~~~~~~~~~~~~~~~~~~~~~~~

* Plus, enjoy viewing REI Wealth Monthly, our fully-interactive digital publication
developed for Apple enthusiasts by an investor from San Diego, California
* Learn Tips and Strategies on TOP Real Estate Niches:
Fix 'n' Flip, Wholesaling, Crowdfunding, Buy & Hold,
Local & Out-of-State, Private Lending, Commercial & Residential
Meet Powerful Leaders, Our Friends Include: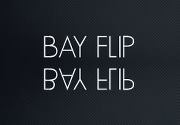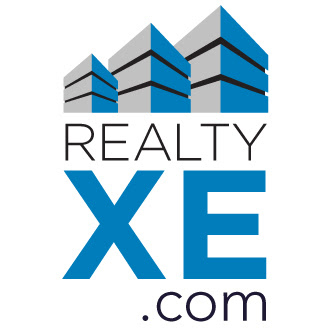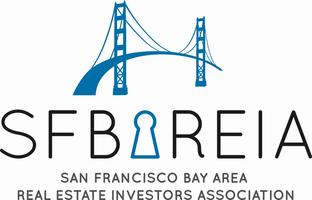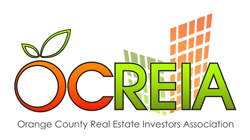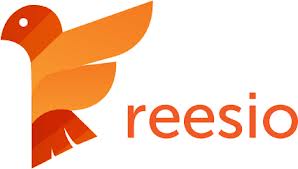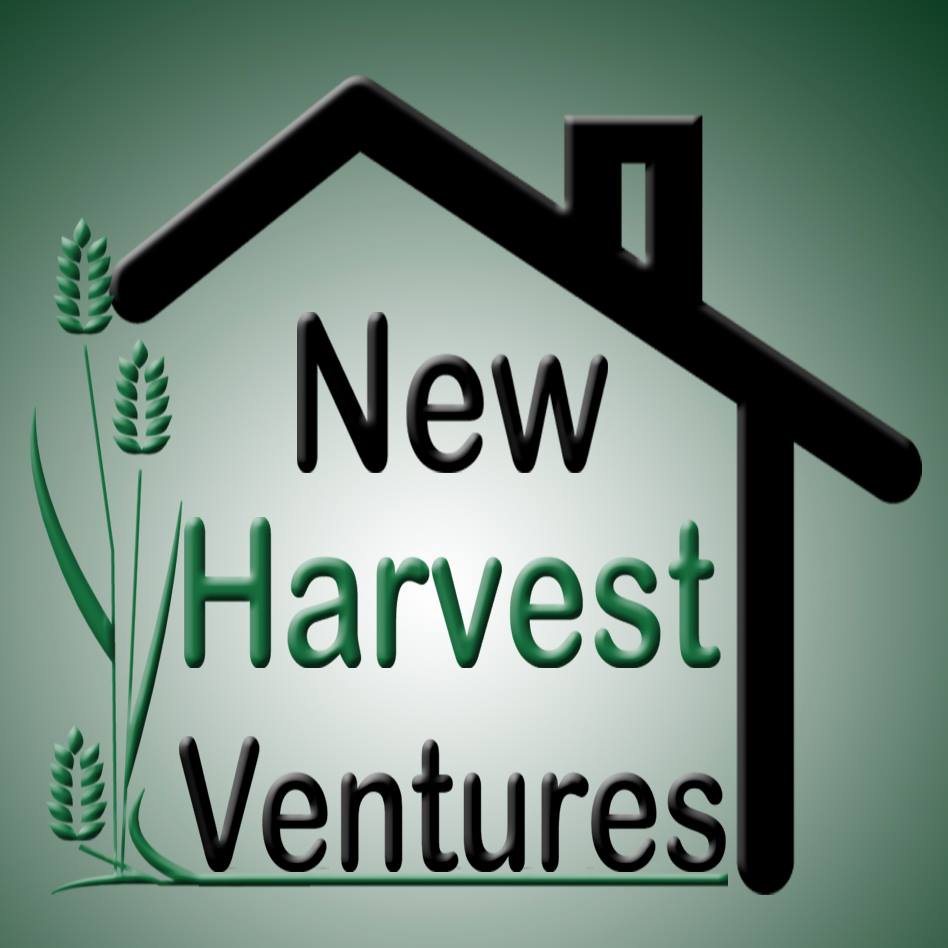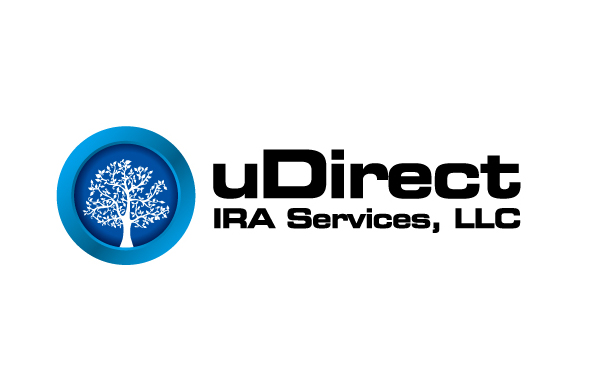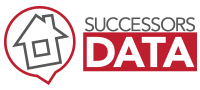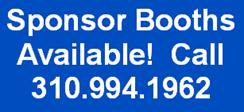 Be sure to get your hands on our new release of Realty411 Magazine, Private Money411 and CashFlow Express by picking up a free copy at one of our events!
ARE YOU A VIP REALTY411 MEMBER YET? IT'S FREE CLICK HERE
No matter what, please mark your calendar so you don't miss out on this fantastic real estate and finance expo. Our goal is to provide fantastic resources to help you learn about real estate or grow as an investor. We know your time is valuable, so we have wonderful books, magazines, and other gifts to give away.
Start the year off right with spectacular networking!!! Build NEW friendships and business collaborations with some of the industry's TOP Leaders.

This is the FIRST Real Estate Expo in Napa Valley that has a Financial and Technology Focus. Plus, guests will discover new resources to FUND deals. Joining us are incredible speakers, sophisticated investors, and VIP Industry Leaders from across the country.

The LATEST in Finance News and Updates
Learn Investor Tips to WIN in Real Estate in 2015

---
Learn Directly from Real Estate Leaders
---
Don't Miss a MOTIVATIONAL Talk with Mark "Coach" Collard - Direct from Nevada - 1 Day to Spend With YOU!
Coach's Corner - the OUTBACK! of Real Estate
Coach Collard is founder & CEO of Coach Collard Real Estate, a seminar and empowerment company in Las Vegas!
Coach Collard travels and speaks internationally on real estate, and he hosts events all over the Southwest for real estate professionals and real estate investors. His mission is to fundamentally change thinking in real estate from fear-based to empowered.
His passion is to empower people to break through their limiting beliefs around acquiring real estate to create even more profits and to maximize their bottom line. He is an innovator that takes action on unique market opportunities and develops exit strategies that are market proof, creating success and maximizing ROI in any/all markets.

---
Learn Directly from Real Estate Leaders

We have the pleasure of hosting out of state
and local real estate industry leaders. Join Us!
Plus Joining Us from Malibu
 KATHY FETTKE
  CEO of Real Wealth Network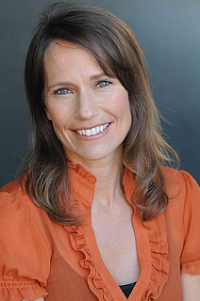 Kathy is an active real estate investor, licensed Realtor, certified coach, and former mortgage broker. She specializes in helping people build multi-million dollar real estate portfolios through creative finance and planning. With a passion for researching and sharing the most important facts on real estate and economics, Kathy is a frequent guest expert on such media as CNN, CNBC, Fox News, NPR, CBS MarketWatch and the Wall Street Journal.
She also hosts The Real Wealth Show which is a featured podcast on iTunes with listeners in 27 different countries.
Kathy received her BA in Broadcast Communications from San Francisco State University and worked in the newsrooms of CNN, FOX, CTV and ABC-7. She's past-president of American Women in Radio & Television.
Kathy became a certified personal coach through the Coaches Training Institute in San Rafael, California. In 2001, she took the coaching process to television and produced a cable show called "DREAM" which followed the process of 6 people going after their dreams over 90 days.
Kathy noticed a theme on her Dream coaching show: most people didn't have time for their dreams when they are spending all their time at work to make money to pay the bills. Her show sponsor was a real estate expert and the segments they produced changed her life. After interviewing dozens of real estate millionaires, Kathy discovered their best strategies for creating passive income streams.
She and her husband bought numerous investment properties and since then learned the highs and lows of investing that can only come from hands-on experience. She is passionate about learning more and sharing that information with the members of Real Wealth Network and the listeners of The Real Wealth Show. Kathy loves the freedom that real estate investing can bring.
She is an avid traveler and enjoys hiking, rock climbing, skiing, figure skating and surfing. She lives in Malibu with her husband and their two daughters.

---
Learn From REGGIE BROOKS...
The #1 Abandoned Property Authority in the Nation

Reggie Brooks, the #1 abandoned property specialist in North America. Reggie is also an international speaker, author and educator, dedicated to inspiring others to achieve personal success through real estate investment. Having risen above a life of poverty, he has achieved what many people consider to be impossible.
He went from making $36,000 per year at the local telephone company, to making over $40,000 per month in his real estate business.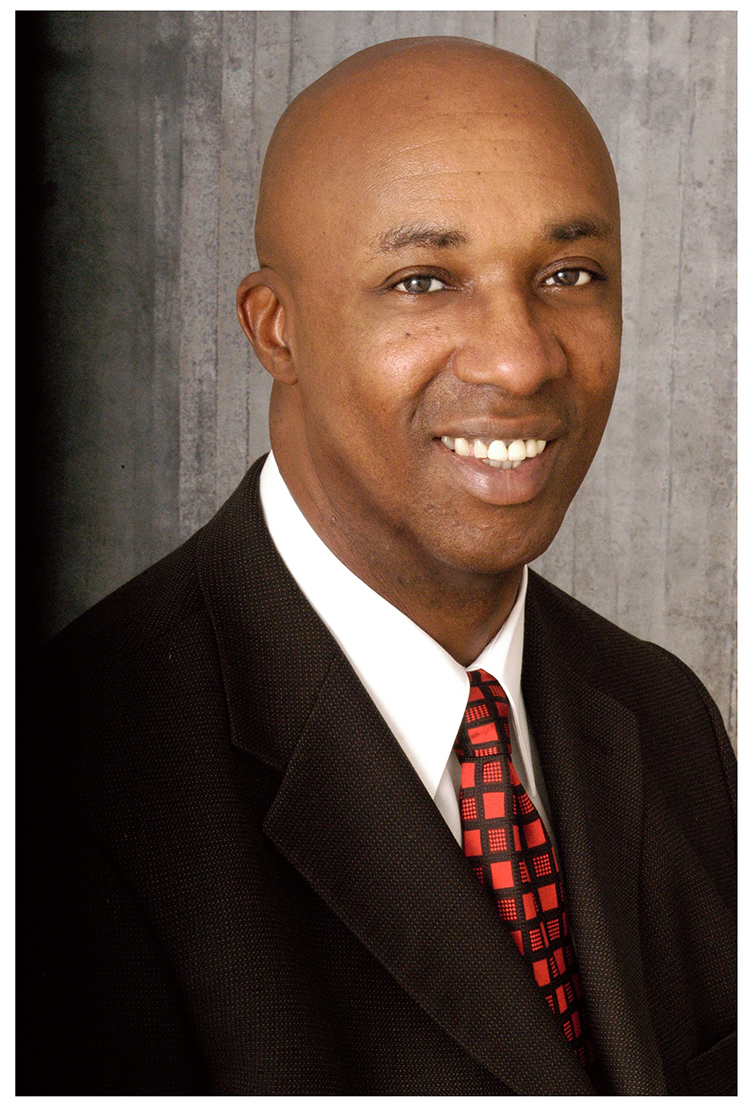 Starting out with very little money, Reggie began his investment career in 1986. After taking a few real estate investment courses, he began investing in rental properties in Los Angeles. He quickly replaced his telephone company income of $3,000 per month with over $4,200 per month from a few well-placed investments, becoming financially independent within his first year of investing.
Today, Reggie delivers his personal philosophies for success at major business venues and expositions throughout the United States. Reggie has also exploded as thee expert on "Abandoned Property Specialist" in the world.
Reggie attributes his success to faith and family, and to the invaluable mentors he has met along the way.
Of all his many accomplishments, Reggie is most proud of his family--his wife Ersoleen, and children Keith and Arlett.
We have the pleasure of hosting out of state
 and local real estate industry leaders. Join Us!
---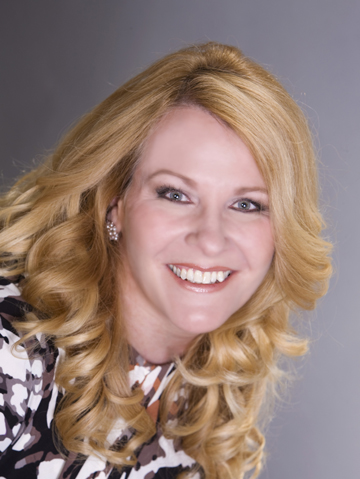 Special IRA Education

 with Kaaren Hall, President
 of uDirect IRA Services
Despite being in the midst of a recession and mortgage market collapse, Kaaren Hall founded and made a resounding success of uDirect IRA Services. The single mom discovered a strategic way to put her 20+ years in mortgage banking, real estate and property management to use. The solution was an untapped market for both her skills and for investors – self-directed IRAs.

Because self-directed IRAs can have a dramatic impact on retirees' quality of life, Hall brings her full passion to educating Americans about the little-known investment vehicle.  She has educated tens-of-thousands of investors and professionals on how to build wealth by taking control of self-directed IRAs.

She says, "Financial literacy is not taught in schools, but our future depends on understanding it. Only about 4% of U.S. investors have a self-directed IRA. Why? Because most investors and many advisors simply aren't aware of it."

Prior to her years at Bank of America, Indymac Bank and Hall's own mortgage brokerage experience, she was an on-air news and traffic reporter and radio host. Now Hall broadcasts how to invest IRAs in real estate, land, startups and more. She takes pleasure in demystifying the subject via webinars, YouTube videos, live events, social media and her free weekly newsletter.   

Through uDirect IRA, she has guided thousands of Americans through the process of diversifying their investments using self-directed IRAs. Learn more about Hall and her thriving company at uDirectIRA.com.

---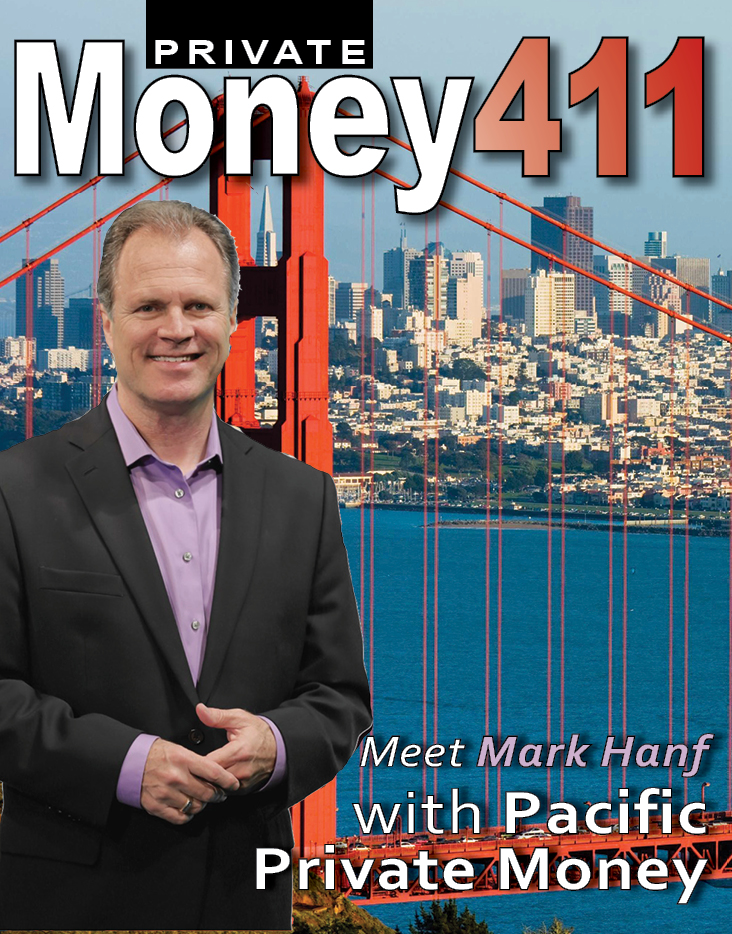 Mark Hanf,
Broker-President
Mark began a career in real estate in 1982.  For over 20 years Mark was responsible for buying, selling, financing and managing residential and commercial real estate for a closely held company in the Bay Area. He earned a degree in Business Administration with a focus in finance and accounting from the prestigious Menlo School of Business Administration. During his career as a real estate principal, he became an expert at using leverage to execute real estate strategies, successfully closing over 100 purchase and refinance loans, ranging from $100,000 to $7,500,000.
Since founding Pacific Private Money in 2008, the company has originated over 750 privately-funded loans totaling over $175 million.  Pacific is among the fastest growing private lenders in California, earning a well-deserved reputation for fast performance, reliability and transparency.
He has lived and worked his entire life in the Bay Area—a second-generation real estate investor—and has long-standing professional relationships and community affiliations. Mark is a licensed real estate broker under the California Dept. of Real Estate, license No. 1811186.  He is a licensed Mortgage Loan Originator, NMLS No. 331091.
---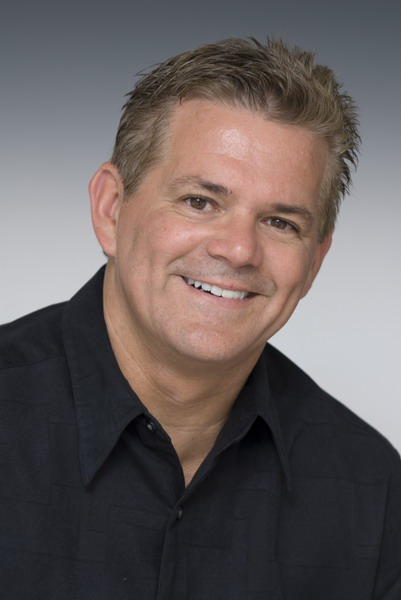 Michael Morrongiello

 "Negotation: How to Get What You Want, When You Want"
Michael Morrongiello is an active investor who specializes in Real Estate & Real Estate "Paper" investments. Widely known as having one of the most knowledgeable & creative minds in the paper business, Michael started creating paper as a result of his own Real Estate investment activities in the early 1980's. He is very active in the Buy/Sell renovation business of properties here in the SF Bay Area.

Michael is the author of; Paper into Cash – The Convertible Currency-the definitive home study course that assists you in structuring seller financed transactions while creating marketable Notes and The Unity of Real Estate and "paper" – a course book that outlines numerous real world in the marketplace transaction scenarios and solutions where Real Estate and financing techniques involving "paper" can be effectively used.

Michael is also the program director for BAWB- the Bay Area Wealth Builders Association- an educational support group for both the beginning and seasoned real estate investor.
---
Meet Author Rebecca Rice and Discover
   her "Living Benefits" Strategy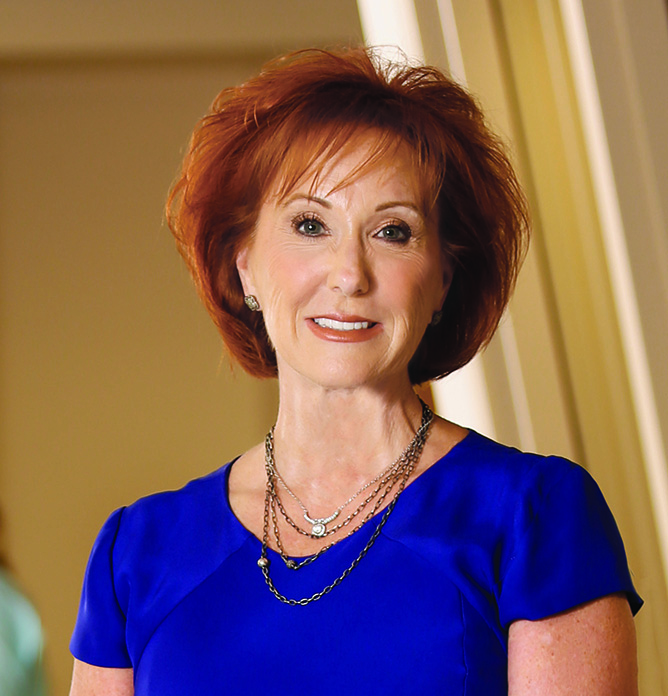 At age 37 Rebecca Rice suddenly became single with three small children. Without any source of income, Rebecca faced food scarcity and homelessness. "I know what it's like to be without," Rebecca said. "I made it my goal to never let that happen again."

She started working—and worked hard! She learned and advanced to the point where she started her own business. Along the way, she kept that passion for financial security for herself and for her clients. "I was drawn to financial services because it's such a concrete, specific way to prepare for the difficulties life throws at you," Rebecca said. For 24 years she read and studied books, journals, newsletters, and the leading trends to best help her clients secure their financial future.

Every client of Rebecca's becomes a friend. She treats them with respect and esteem and shows a relentless determination to make sure they become financially solid. "I found people did everything Wall Street and the best financial minds recommended. Yet most were not truly successful," Rebecca said. "The traditional strategies just don't work as promised for the average person."


In 2003 Rebecca discovered Nelson Nash's book, Be Your Own Banker. She stayed up all night reading it. It just didn't seem possible. So she asked her CPA to read it. He had never heard of the strategy either.

Together they tried to punch holes in the theory behind Nash's book. They ran the numbers. They ran the numbers again. And it worked! When her CPA called and said he wanted to set up four accounts for his family, she knew they were on to an amazing secret. How could she not have known about this incredible wealth-building strategy before now?

The new strategy called for great integrity and sacrifice. She'd need to work three times as hard for the same amount of money. But for her clients, it was a godsend! It was an assured way to build risk-free, tax-deferred wealth and still have access to money for purchases, college expenses, even retirement living. It multiplied the growth of assets, and even helped grow your money as you borrowed and paid for purchases!

Rebecca fully used this "Living Benefits" strategy. She tried it herself and found success. She used it more and more. To date she is fully vested in this strategy and has the comfort, control, and peace that financial security brings. As of 2014, Rebecca has written over 3,000 uniquely designed policies. She's gained certification in the knowledge and application of "Living Benefits" strategies. She's used the "Living Benefits" for herself and her clients in every way possible. She stands as the go-to expert for the "Living Benefits" strategy.
   JIM BEAM
JIM BEAM builds valued long term relationships by combining careful attention to clients' goals with integrity and experience.  He is a trusted leading expert in training others how financial institutions leverage money and how to emulate them. 
Jim earned two degrees in business management and spent the first 25 years of his career managing over $500,000,000 in real estate and major construction projects. This initial experience laid the groundwork to partner with Rebecca Rice of Rebecca Rice & Associates, to serve the financial needs of professionals and small business owners (particularly real estate investors/private lenders) all across the nation.  
They have helped shape the financial future of thousands of clients. Get ready to learn how you too can create an ever increasing, compounding financial environment from which you can leverage your money to go work for you in multiple places at once.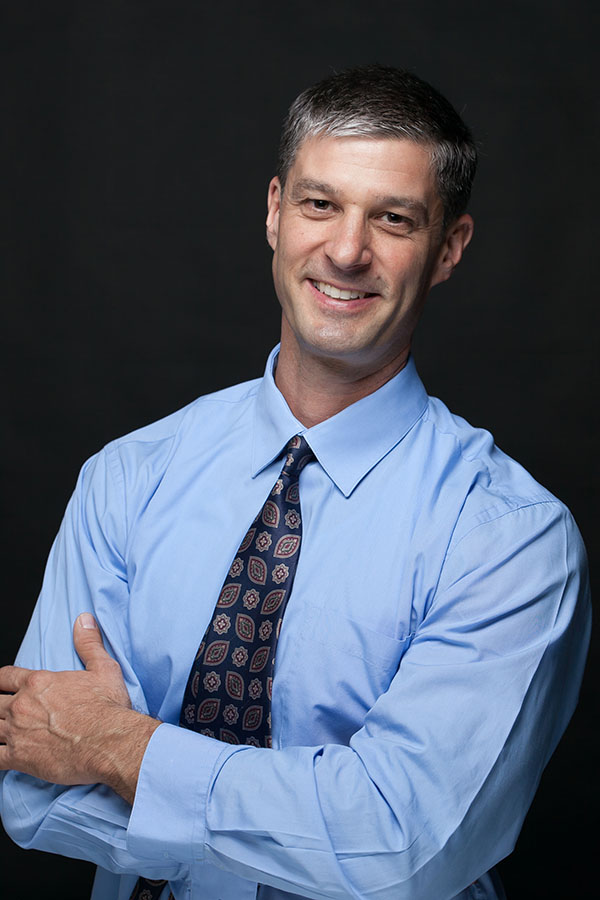 ---
Network with Real Estate Meet-Up Club Directors

Join Industry Movers and Shakers who are in the Local Area.
Meet Holly Lynn from the Bay Area Multi-Family Investing Meetup (BAMF)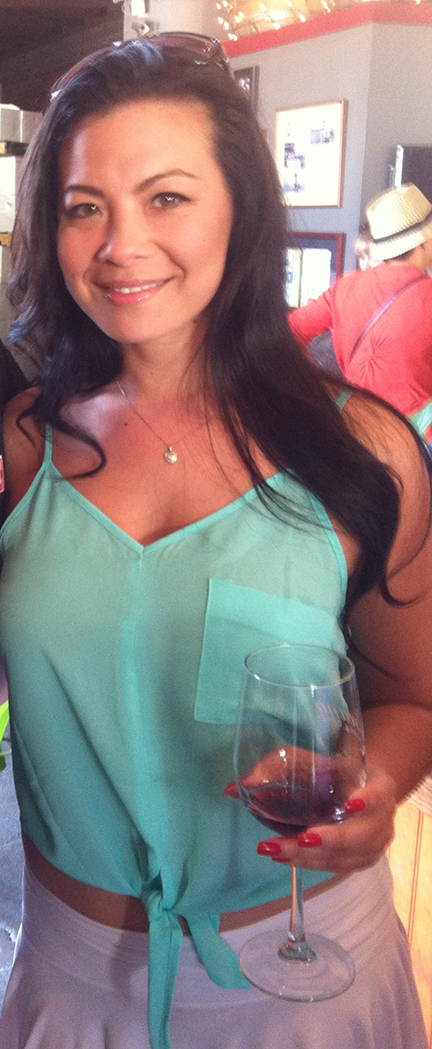 Network with industry friends this Holiday Season.

---
Learn From Chris Bowser

the Leading Authority on

ONLINE SALES!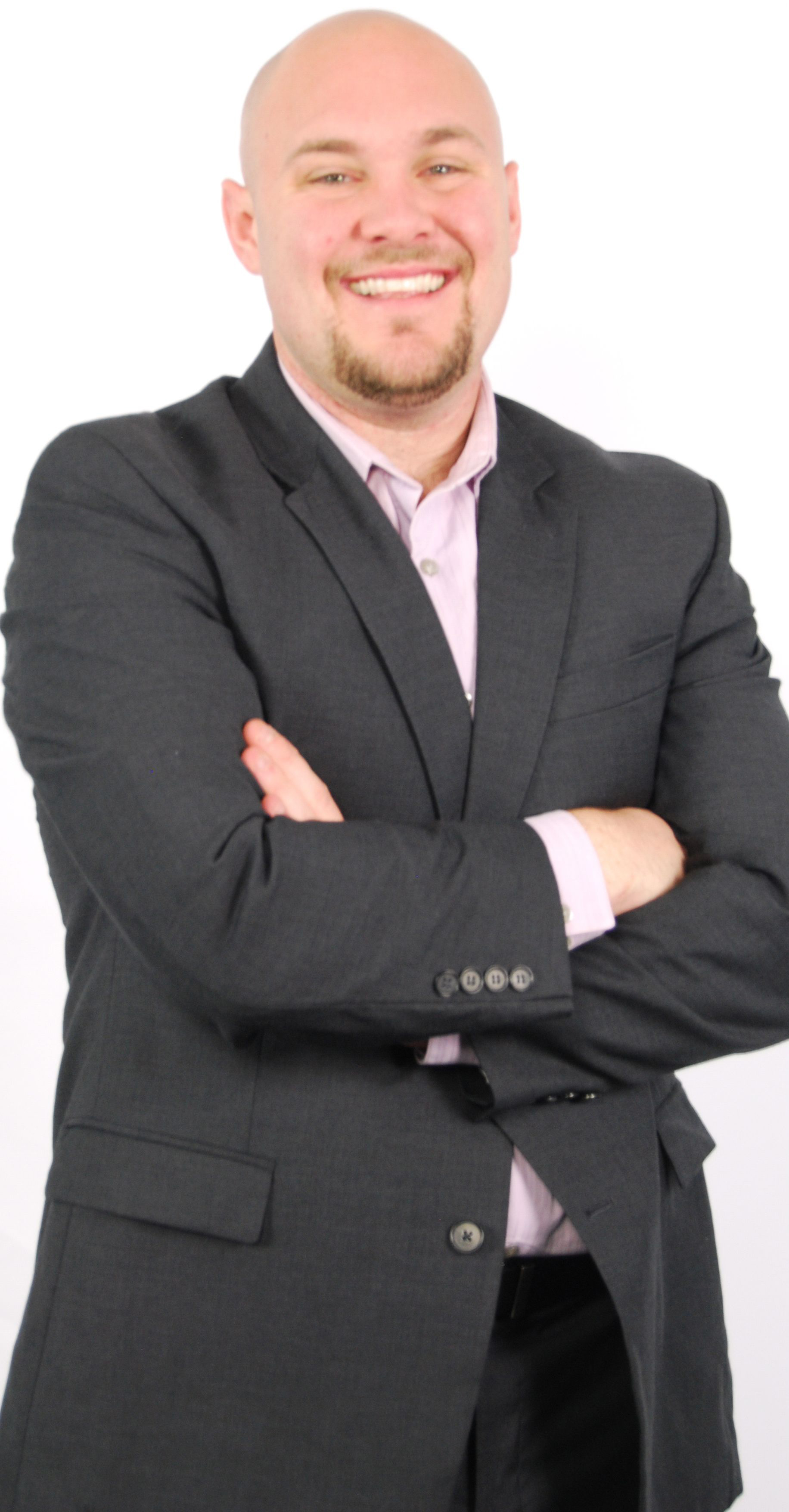 Learn How to List Real Estate on eBay and the Secrets to drive TONS of MOTIVATED BUYERS to your auctions, to your eBay store, and to your website with Chris Bowser CEO of Insider Online Secrets
Over the past 10 years Chris Bowser has been making money online. He has bought and sold tens of thousands of products over the internet. Starting 10 years ago selling products on eBay as a hobby, Chris has teamed up with his brother Adam, together they have developed a hand's off system for making money on the Internet. Just 10 years ago, Chris and Adam had no eBay or Internet experience whatsoever. They were introduced to the internet business and started buying and reselling products all over the world.

Before you knew it Chris was selling 30 to 40 products a week bringing in $2,500 per week working part time. From there by utilizing his internet expertise, he expanded to buying and selling products all across the country for resale on eBay. In just 3 ½ years he created a monthly positive cash flow that he had never dreamed possible. Over the last 10 years Chris and his company has sold millions of dollars of products over the internet.

Chris built up listings that would receive over 50,000 unique prospects. Quickly he learned that if he could capture those potential buyers, he could market to them over and over again for similar products. That's when he started taking eBay into his Real Estate business. Chris can show you a hand's off system for flipping properties right on eBay and also how to explode your buyer's list using eBay.
 
Chris has been fortunate to speak and teach his internet wealth systems all over the world. In the past year and half he has spoken in the UK, Ireland, The Netherlands, Singapore, Indonesia, Australia, New Zealand, Hong Kong, Malaysia, Canada & all across the US. He has been featured on stage with the likes of Brian Tracy, Armand Morin, Jack Canfield & Marc Victor Hansen.

Chris has created a system on how to teach new and experienced eBay sellers how to create an internet business by working minimal hours. He has helped countless students create an internet business and exploded their wealth. Weather you have any eBay experience or not; and weather you want to create an eBay business, or just sell all of that stuff that is lying around your house. Chris will show you how there is an endless supply of profit right under your nose. You just need to follow a few easy steps to make them come into your life!

His easy to follow, step by step systems will teach you:

How To Create an additional $4,000 - $5,000 per month working part time on the side and on your own schedule!
How to List eBay auctions that drive tons of motivated buyers to your auctions, to your eBay store and to your website!
What products you can sell on eBay that will generate your biggest profits over and over again!
24 ways to Killer Products to Sell On eBay!
What products sell best on eBay.
How to build an endless buyers list to sell all of your properties to!
How to flip real estate on eBay with ease!
How to capitalize on the biggest cash flow opportunity in the world!
 Hear the 411 About Us: CLICK HERE
  THIS PROMO WAS PRODUCED BY RIX QUINN
 AS SEEN ON LOCAL AND NATIONAL MEDIA!
  OUR EVENTS GET PRESS COVERAGE: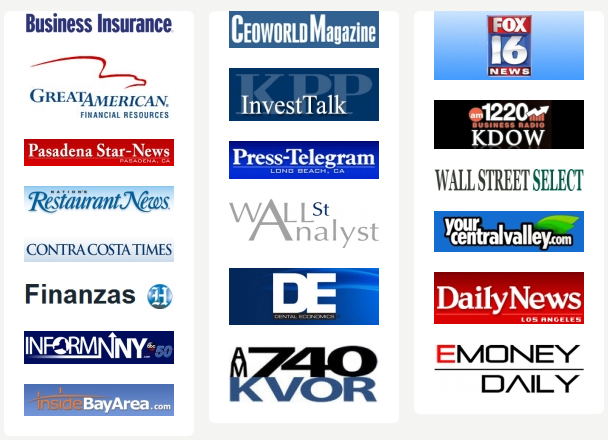 * Mingle With Vendors, Meet New People, Say Hello to Our Magazine Staff and Team * Learn From the Masters * Find Finance Options for Your Deals * Speak with Real People doing Real Deals in Real Estate * Community Event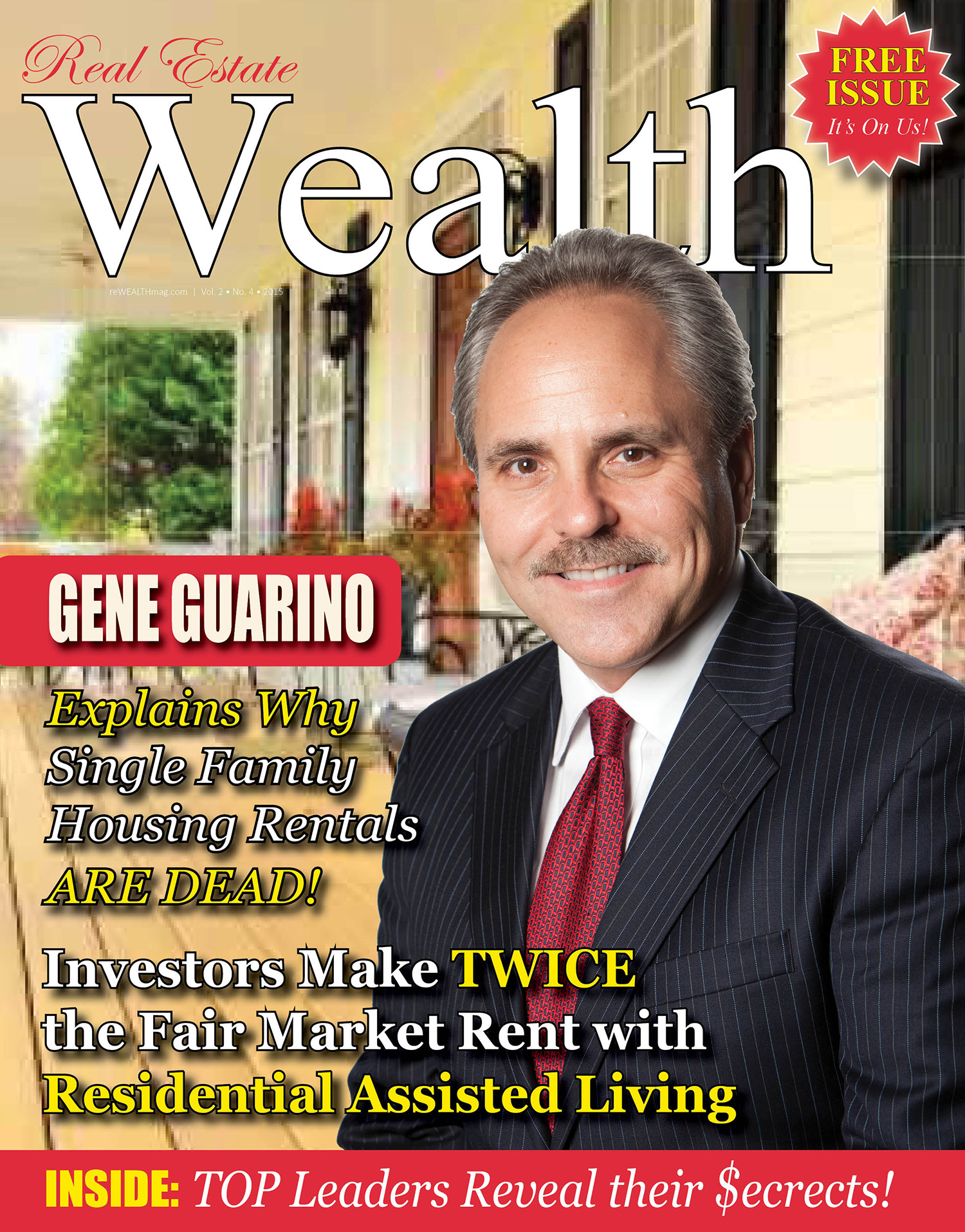 * A Message from Realty411's CEO/Publisher *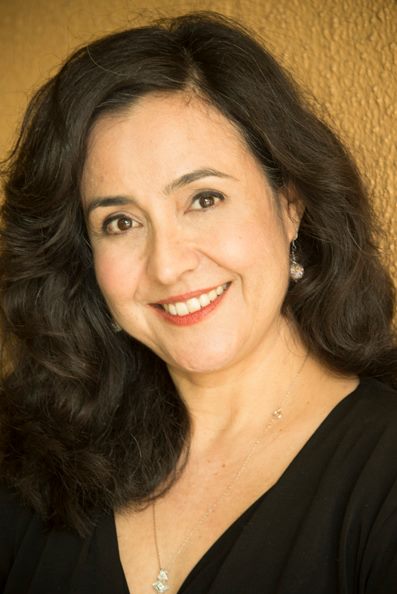 Our NEW CashFlow Express & Private Money411 are HERE...
And, they are the largest ones to date: jam-packed with fantastic tips, techniques and information, which can help you create abundance in real estate.
I hope you can make our new Beverly Hills Mastermind Mixer. See you there and don't forget to bring plenty of business cards.
My Credentials in Real Estate, Media, & Business
* My mission is to advance real estate education & inspire ordinary Americans to invest in real estate to create a more secure retirement.
* Licensed Real Estate Agent for 13 Years + 
 * Landlord for many years / Has worked in media since age 25
* Bachelor of Art's Degree in Journalism, Cal State Long Beach - Recipient of a Bobit Magazine&amp
When & Where

Hilton Garden Inn San Francisco/Oakland Bay Bridge
1800 Powell Street
Emeryville, CA 94608


Saturday, December 5, 2015 from 9:00 AM to 6:00 PM (PST)
Add to my calendar
Organizer
Realty411 Magazine & Marketing

* Event Organized by Realty411 *
Based in Santa Barbara County, Calif., Realty411 publishes online and print magazines, e-newsletters, produces expos, and mixers around the United States. Their mission to educate and empower everyone from all walks of life to invest in real estate. The media/marketing company is owned by a real estate investor and licensed California real estate sales agent. Realty411 currently reaches more personal investors around the nation with their in-house expos and events than any other realty investor publication in the world. Many expos are charity events where awareness and donations are raised for numerous worthwhile organizations, which focus on children, assisting the homeless, victims of domestic violence, and animal welfare.
For information, call: 805.693.1497 or visit http://realty411guide.com/events or
our new expo website: http://realty411expo.com
To contact us directly, call: 805.693.1497 or realty411magazine@hotmail.com
Save
Prepare for Tomorrow's Market TODAY! Join Our Real Estate Expo & Help Us Raise Toys for Families in Need this Holiday Season!