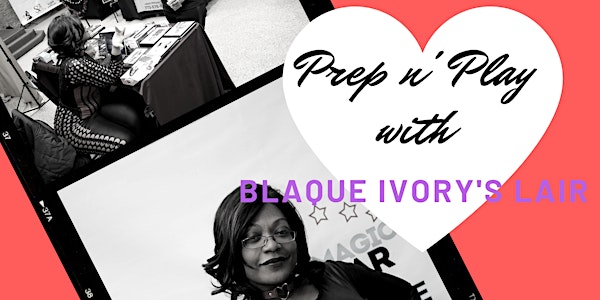 Prep N Play with Blaque Ivory
yes... Prepare for date night and playtime tips. Join Blaque Ivory's Lair for Prep n Play. Ways to make date night sexy...
Refund Policy
Refunds up to 7 days before event
About this event
Join The Meow University on an erotic journey as we travel deep into Blaque Ivory's Lair for Prep n Play. We are going to look at a number of ways to make date night sexy, whether you are doing a session with yourself or a partner. Learn from a coach about the selection and use of:
Aphrodisiacs (drinks and/or food)
Lingerie and costumes
Adult Toys for the pre-show and grand finale
About Blaque Ivory's Lair:
#BlaqueIvory the #BedroomSlayer is a Certified Sex Educator with a focus for encouraging people to step out of their comfort zone and explore their sensual sandbox. There is no shame in what she gives to the world on her journey as #Mistress. Blaque has shifted from lifestyle to professional & is here to open up a world of flavor for those who submit.
As an elevating #SenDom Blaque Ivory is the sex connoisseur, an erotic performer (light domination & burlesque entertainment), adult novelty specialist (toy expert). You will be drawn by her intense stare & captivated by her sensual demeanor. She will have you thanking her for the honor to serve. Blaque Ivory's Lair has been in adult entertainment and enlightenment for over 10 years.
For more make sure to visit: http://blaqueivoryslair.com
Twitter: @BlaqueIvoryLair
Instagram: @blaqueivoryslair