Description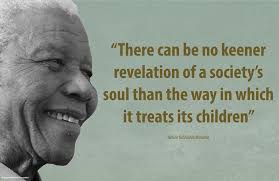 It is time to reconvene to commit to our collective vision to develop a comprehensive, coordinated early childhood system that reaches all families and provides the supports and resources for children to have what they need for school readiness. This means greater investment in our early care settings, expanding family support programs, and ensuring healthy beginnings for all children.
Our goals are aligned with the priorities of the state and the recently released North Carolina Early Childhood Action Plan. In our plan we support high quality early learning settings AND safe and nurturing relationships for young children. We have two primary goals for 2019:
1. By December 31, 2019, at least 4 early childhood centers will be actively enrolled in the Children's Council's Pathways to Accreditation program to increase quality and professional development of infant-toddler teachers affecting at least 75 children and 10 infant-toddler teachers. Go here to learn more about this initiaitve.
2. Watauga County will expand the universal home visiting program, Nurtured Beginnings (modeled after Family Connects), serving at least 10% of at-risk mothers/babies (55) by December 2019, by strengthening coordination and partnerships with local health care providers and home visiting organizations. Go here to learn more about this initiative.
In addition to these primary goals, we also have the larger intention of builidng political will and engagement and to develop a local financing stream dedicated to early childhood.
These goals are just benchmarks to guide our work in this first year. We need YOUR help to DREAM BIG about where we would like to be in 5 years and how we can get there.
Please RSVP and share with your contacts. The more people who want to build a better tomorrow for our kids, the better!