Description
On December 18th, the Watauga County Commissioners unanimously passed a Resolution to Promote Investments in Young Children and Families from Prenatal to Three. We are so grateful for the forward thinking of our county leaders who recognize the importance of early childhood system building as a critical component of a healthy, thriving community. This marks a public committment to support our work to direct resources to build locally responsive systems, programs, and policies that meet the needs of infants, toddlers, and their families.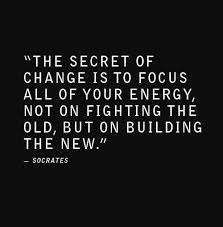 On January 30th we will reconvene and review the roadmap forward. Our long term goal is to develop a comprehensive, innovative early childhood system that reaches all families beginning at birth; AND to implement a sustainable, local financing stream for early childhood programs and services, including universal and targeted home visiting.
We want you to have an in-depth understanding of the programs we will be expanding in the first year of this project to reach more children and families in our community and build a strong foundation. We need your expertise, partnership, and input in order to realize our collective vision of a community that supports and empowers children and families.
We have two primary goals for 2019:
1. By December 31, 2019, at least 4 early childhood centers will be actively enrolled in the Children's Council's Pathways to Accreditation program to increase quality and professional development of infant-toddler teachers affecting at least 75 children and 10 infant-toddler teachers. Go here to learn more about this initiaitve.
2. Watauga County will expand the universal home visiting program, Nurtured Beginnings (modeled after Family Connects), serving at least 10% of at-risk mothers/babies (55) by December 2019, by strengthening coordination and partnerships with local health care providers and home visiting organizations. Go here to learn more about this initiative.
In addition to these primary goals, we also have the larger intention of builidng political will and engagement and to develop a local financing stream dedicated to early childhood. We need your continued support and advocacy to make this a reality.
Please join us for a working meeting on January 30th to learn more about the Pathways to Accreditation and Nurtured Beginnings programs and how they fit into the framework to ensure that children are on track for Kindergarten Readiness and lifelong success. RSVP required.