An intimate and educational series on Prenatal Care with Certified Nurse Midwife, Johanna Allen.
About this event
In our 4-part Prenatal Series we'll cover:
JUNE 14 | Your Changing Body: Living Well During All Stages of Pregnancy
What to expect each trimester
How to embrace your changing body (Diet, Exercise, Sleep)
How to advocate for yourself throughout your pregnancy
JULY 12 | Labor: Stages & Coping measures
How to prepare for labor
What to expect
Different ways to cope with pain
Mental affirmations and breathing techniques
Packing your hospital bag
AUGUST 9 | Caring For Your Newborn: Breastfeeding and Beyond
What to expect in the first month
How to best prepare
Breastfeeding
Pumping
Other ways to feed your baby
Communicating with the baby and understanding their needs
SEPTEMBER 13 | The Postpartum Nest: Caring for the Mother
How to care for the mother
What you need to do to ease pain
C-section vs. vaginal care
What to expect during your 4th Trimester
At Viva Eve, our events include intimate, educational discussions about women's health with our providers. Grab a friend and get ready for riveting, real conversations outside of the exam room. We hope you will join us!
Spaces are limited, secure your space on the list today!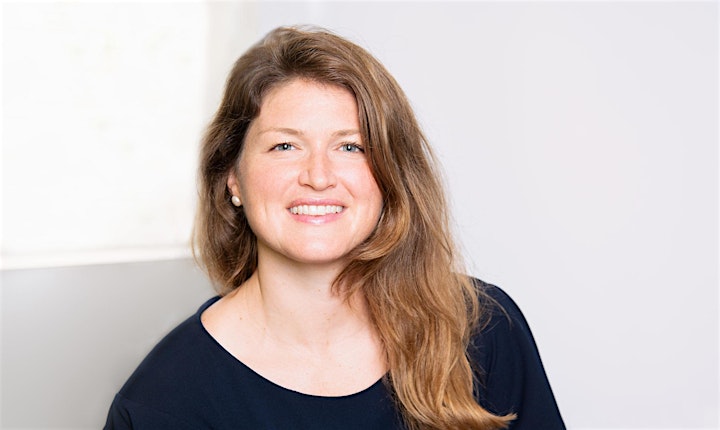 About Johanna Allen, Certified Nurse Midwife
Johanna Allen, CNM, APRN, MSN is a passionate and empathetic provider who is thrilled to bring her wealth of experience and skills to Viva Eve. Johanna has extensive obstetrics and gynecologic experience in a diverse array of settings: a high-volume academic medical center in Texas, a private practice in New York, and a community clinic in Nairobi, Kenya.
As a nurse-midwife at Viva Eve, Johanna provides full-scope women's health services, including gynecologic, prenatal and postpartum visits, Pap exams, STI screening, breast exams, family planning, preconception counseling and management of menopausal symptoms.
Johanna is not only a care provider, but also an educator on reproductive and sexual health to all of her patients. Johanna believes in providing women with in-depth information and expert advice in a way that will support them in making informed decisions and empower them to be active participants in their healthcare.
Johanna received her Bachelor of Science degree in Registered Nursing from The University of Texas at El Paso, followed by a Master of Science in Nursing at Texas Tech University Health Sciences Center. She completed a Bachelor of Arts degree in Latin American Studies at Whitman College and is a bilingual English/Spanish speaker.