Description
ON BEHALF OF DAVE MCCLURE & 500 STARTUPS, JOIN AN EXCLUSIVE GATHERING OF THE WORLD'S LEADING INVESTORS
June 21, 2016 | San Francisco
For accredited and active investors only, PreMoney is a one-day conference about the most disruptive models, platforms, and strategies for modernizing venture capital. Featuring the world's leading investors and thought leaders, PreMoney will provide fund managers and institutional investors with insight and tactics for building successful and scalable venture portfolios that are just as innovative as the companies they finance.
For more info, visit the PreMoney website.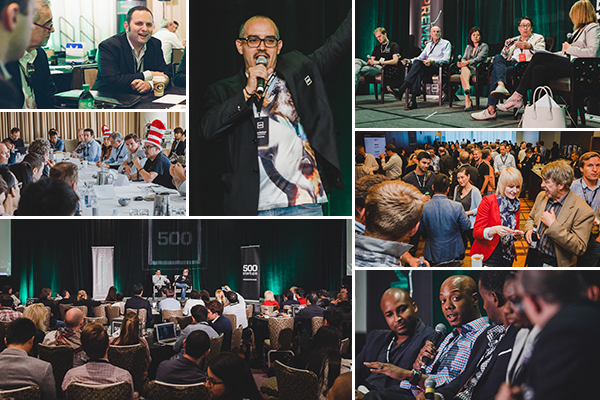 ---
GET INSIDER PERSPECTIVES FROM:

AGENDA:
Registration
8:00 AM – 9:00 AM
Morning Session
9:00 AM – 10:50 AM
Break
10:50 AM – 11:15 AM
Morning Session Continued
11:15 AM – 12:55 PM
Lunch
12:55 PM – 1:55 PM
TRACK 1 - From Ponies to Unicorns: Navigating the Stages of Equity Financing
TRACK 2 - Go for the Gold: Liquidity, M&A Opportunities, and LP Relations
1:55 PM – 3:15 PM
Break
3:15 PM – 3:40 PM
TRACK 1 - Summiting the Mountain: What Vertical Funds Mean for Your Portfolio
TRACK 2 - To Infinity and Beyond: The Future of Investing
3:40 – 5:00 PM
Break
5:00 PM – 5:25 PM
Evening Session
5:25 PM – 6:25 PM
Reception
6:25 – 7:25 PM


View the most updated time and detail agenda:

sanfrancisco.premoney.co/agenda
---
INVITE-ONLY ATTENDEES WILL:
> Get the Inside Track on undercurrents in the rapidly shifting VC industry
> Hear Tips & Tactics for building successful & scalable venture portfolios
> Connect with tech's leading VCs, fund managers & game changers
---
If you want to invite others from your company or elsewhere, simply share this invitation with them
. Note: Accredited & active investors only, please.
WANT TO GET INVOLVED?
If you'd like to be a speaker, partner, volunteer, or just want to tell us we're awesome, ping kate@500.co
At 500 Startups, our priority is giving tech startups the support, education, and network they need to build great companies. We're not in the conference business, so we keep costs as low as possible while making content and audience our guiding force. The result: our events annually draw thousands of tech entrepreneurs and execs, the curriculum is actually useful and actionable, and the networking is unmatched. For more information,
drop us a line
...we love making new friends.
BE OUR FRIEND ON THE INTERWEBS
QUESTIONS?

RECOMMENDATIONS

?
ping: kathryn at 500 dot co
PRESS?
ping: kelsey at 500 dot co
---
Event Sponsors

500 Startups Annual Partners