About this Event
The Make a Difference Film Project produced six films, three fiction and three documentaries solely written, directed and produced by young talented filmmakers from Ghana, Liberia, Sierra Leone and the Gambia to to address societal needs and challenges while fostering common solutions in the fields of sanitation, human rights etc.
ln the same vein, the films are targeted at individuals who are making significant differences in finding sustainable solutions to the identified challenges in their communities.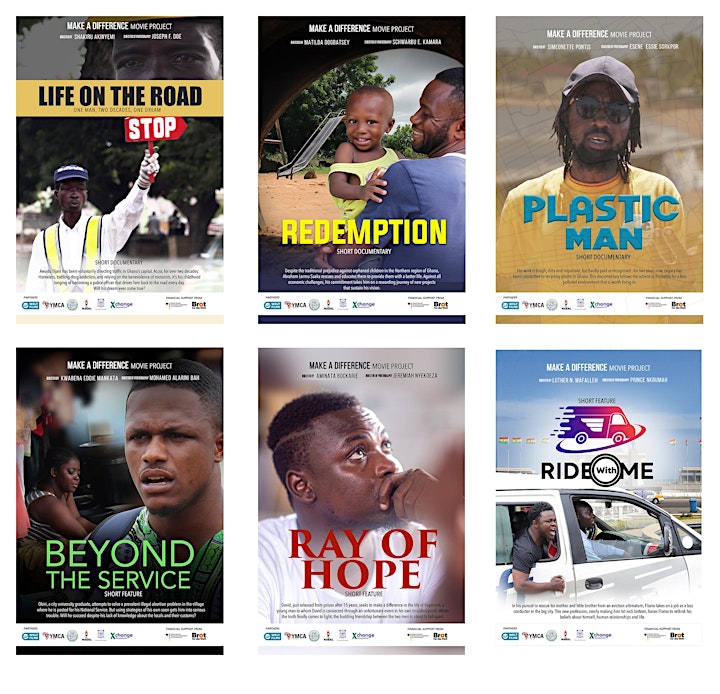 As the films will portray, any individual without waiting on a government or any institution can make a huge difference no matter how little. However government and institutional support will go a long way to changing narratives and making conspicuous difference in all fields of endeavour.