Join Prairie Public for a virtual screening and panel discussion of our upcoming documentary, Ésta Es Mi Casa – This Is My Home.
About this Event
Generations ago, they came to help with the harvest. Today, their community has contributed their own cultural stamp to our region.
Join Prairie Public for a virtual panel discussion and premiere screening of Ésta Es Mi Casa – This Is My Home, Prairie Public's original documentary about the Hispanic migration to the Red River Valley.
Join us on Zoom on Thursday, January 21, at 7pm.
Registration is required. Tickets are limited.
Panelists:
Ken Mendez, University of Minnesota Crookston (Crookston, MN)
Victoria Ramirez, Polk County Social Services (Crookston, MN)
Martha Castanon, Immigrant Law Center of Minnesota (Moorhead, MN)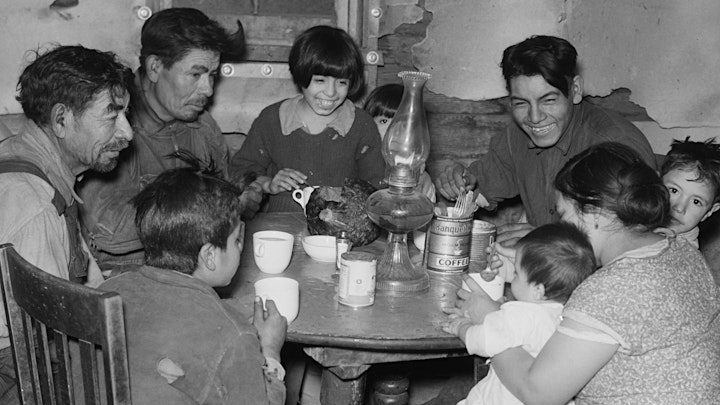 About the documentary:
Starting in the 1930s and continuing for decades, farmers in the Red River Valley of North Dakota and Minnesota depended on Hispanic field workers—laborers from Texas and Mexico who arrived to help with hoeing beet fields, tending crops, and bringing in the harvest.
These families' migration stories are as compelling as those of the families that migrated centuries earlier. They took extensive risks and experienced culture clashes, climate shock, and language barriers.
Now, one and two generations later, these migrant workers have assimilated and settled in the region. Their children and grandchildren are working as professionals. They have contributed their own cultural stamp to the region's art, cuisine, diversity, and economy.
Prairie Public has produced a half-hour documentary to examine the amazing journey of the Red River Valley's Hispanic community.
Moving Lives Minnesota: Stories of Origin and Immigration is made possible by the state's Arts and Cultural Heritage Fund, and by the Members of Prairie Public.