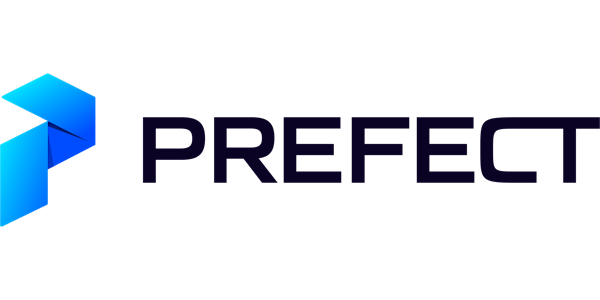 Prefect Associate Certification Course - Washington, DC
The Prefect Associate Certification Course in Washington, DC
When and where
Location
TBD Washington DC TBD Washington DC Washington, DC 20005
Refund Policy
Contact the organizer to request a refund.
Eventbrite's fee is nonrefundable.
About this event
1 day 7 hours

Mobile eTicket
The Prefect Associate Certification Course (PACC) is a two-day immersive training where you will learn how to coordinate your dataflow with Prefect.
Prefect is like air traffic control for your dataflow, giving you both observability and orchestration across your data stack. 🛫
The PACC is a guided experience where you will learn Prefect 2 from Prefect employees.
Outcomes
You will leave the course able to coordinate your dataflows and incrementally adjust existing code to gain
automatic retries
caching
scheduling
automatic logging
integrations with popular data tools
notifications
a collaborative graphical user interface
observability across your data stack
With successful completion of the PAC course you will receive the Prefect Associate Certification.
Who is this Course For?
This course is appropriate for data engineers, analytics engineers, machine learning engineers, and data scientists who know at least Python basics.
Course Structure
The PAC Course is designed to be a supportive, hands-on experience to foster collaboration and creativity.
The course is broken down into eight modules and a final capstone project. Each module has the following components:
Discussion and instruction: 15-30 minutes to introduce the module's core concepts
Lab: Hands-on-keyboard activities to reinforce core concepts
Prefect employees will be on hand to guide you through labs.
At the end of the first day we'll head to an optional happy hour and social event. 🎉
Core Concepts
Attendees will leave with an understanding of fundamental and more advanced concepts for deploying workflows with prefect.
By the end of the immersion, attendees will understand the following concepts:
Tasks
Flows
Subflows
Retries
Parameters
Caching
Deployments
Agents
Blocks
Collections
Schedules
Work Queues
Notifications
Workspaces
Remote Storage
Prefect Cloud
And more!
The exact course location within the city is tentative and will be updated soon!
Code of Conduct
Prefect Technologies, Inc. is dedicated to providing a respectful, harassment-free community for all PACC attendees. Please review our Code of Conduct, which applies (as applicable) to our PACC events. Prefect Technologies, Inc. representatives may take reasonable action in response to violations of our Code of Conduct, up to and including expulsion from the event and electronic communications channels, without refund for any paid fees.
Legal
By enrolling, attending and/or participating in PACC, you grant Prefect Technologies, Inc. ("Prefect") the irrevocable right and permission to take and use visual/audio images (including, but not limited to, photographs, video/audio recordings) related to your participation in PACC ("Images") and agree that all rights related to such Images (including reproductions) are the sole property of Prefect. You also understand and agree that, as a participant, you may be identified by name, likeness, and/or biographical information in accompanying printed or internet information prior to, during, and after the Event. You understand and agree that PACC may appear in any manner or media without notifying you, including, but not limited to, streamed live or replayed on Prefect's publicly accessible websites, social media accounts, publications, promotional materials, and advertisements. Prefect's right and permission to use the PACC content survives your separation from your employer (as applicable). You understand that Prefect will be the sole copyright owner of PACC content and material. You acknowledge that your participation in PACC is completely voluntary, as is your consent to these terms and conditions. You understand and acknowledge that media representatives (print, radio, television, internet, or other journalists, collectively, the "Media"), may attend PACC. You agree to PACC being quoted, recorded, photographed, used, published, or referenced by the Media.