Description
Welcome to OCHA - Better Humanitarian Financing: a platform for staff to learn, reflect, and brainstorm about emerging ideas, approaches, technologies, and partnerships to foster a better humanitarian financing system.
---
Next seminar: "Predictive analytics and humanitarian financing"
The second of our seminar series will explore the potential application of predictive analytics in humanitarian response. Following an intro to the topic, we will explore how unleashing the predictive power of data could help resolve challenges faced in humanitarian work, including our ability to anticipate the cost of the response and trigger earlier allocations of funding.
---
Meet the speaker: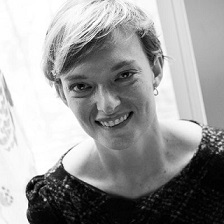 ELEONORE FOURNIER-TOMBS
Data Specialist, Centre for Humanitarian Data
fournier-tombs@un.org
Twitter: @eleonoreft
Eleonore Fournier-Tombs is a Humanitarian Data Specialist at OCHA's Centre for Humanitarian Data, where she serves as a predictive analytics expert and International Aid Transparency Initiative (IATI) technical specialist. Before this, she was a co-founder of Aifred Health, an award-winning artificial intelligence clinical decision aid startup, and a Field Data Scientist with RedOwl Analytics. She has also worked with UNDP and OICT. Eleonore holds a PhD in Information Systems from the University of Geneva and Master's degrees from the University of Toronto and the University of London.
About OCHA's Centre for Humanitarian Data
Twitter: @humdata
The Centre is focused on increasing the use and impact of data in the humanitarian sector. Our vision is to create a future where all people involved in a humanitarian situation have access to the data they need, when and how they need it, to make responsible and informed decisions. Our services include processing and visualizing data for rapid insight, developing and promoting data policies, offering data skills training, and connecting a network of data partners. These services are available to humanitarian partners and OCHA staff in the field and at Headquarters free of charge. To learn more, please visit our website or read this handout.