Description
Sold out!


Predict the future by creating it
Using Moonshot thinking to change your business
We live in a global and exponential world that is facing some of the greatest challenges mankind has ever known. While these challenges must be overcome, they nonetheless also represent business opportunities that can be seized. Our future will be shaped by our approach to this.
In cooperation with SingularityU Nordic, we have the pleasure of inviting you to an engaging keynote talk and workshop during Oslo Innovation week, on how to think big and to leverage exponential technologies in order to solve big problems and to change your business. Laila Pawlak, CEO of SingularityU Nordic, will take you on a journey into the future of our society and will provide advice on how to use tools like "Moonshot Thinking" to help your business to take giant leaps. Be prepared to have your normal way of thinking challenged!
Be inspired to think bigger

Learn how to leverage exponential technologies

Learn how to use tools and practise using them in a hands-on workshop
Program:
15.00 - 17.00: Keynote and workshop, Laila Pawlak
17.00 - 23.00: Afterparty: food, beverages and live music!
---
About Laila and SingularityU Nordic: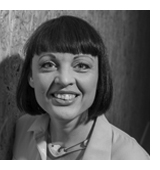 Laila Pawlak is the Co-Founder & CEO of SingularityU Nordic and faculty member at Singularity University in Silicon Valley. She runs the award winning company DARE2, a Positive Impact Agency and think tank for developing transformational customer experiences. Laila is a sought-after speaker, facilitator, investor, and high level innovation consultant helping to guide corporates and entrepreneurs all over the world.
SingualrityU Nordic aims to educate, inspire, and empower leaders to apply exponential technologies to address humanity´s grand challenges.
---
Please note:
We have agreed to share the attendee information with the organizer, Oslo Innovation Week, a non-commercial organization owned by the city of Oslo and Innovation Norway. Oslo Business Region is project manager. Your registration data is used in order to provide you with better services and send you information related to this event. We will delete all your information after the event. You can ask for more information or cancel your attendance at any time. Please read our privacy policy for further information and/or contact Line.Myr@itera.no if you have any questions about the event.