Description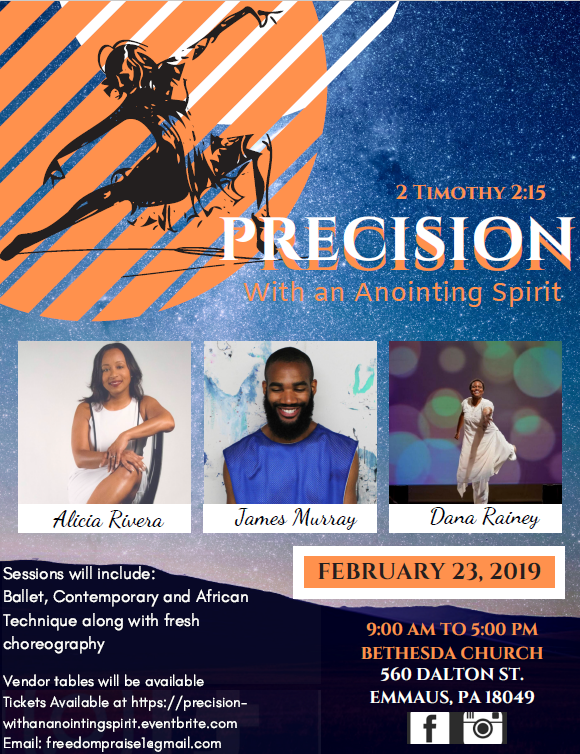 "Do your best to present yourself to God as an approved worker who has nothing to be ashamed of, handling the word of truth with precision" (2 Timothy 2:15). Join us! In our first worship dance workshop in the Lehigh Valley! Doors will open at 8:30 AM. The sessions will include ballet, contemporary and african techniques along with fresh choreography. You will be equipped with master class instructors filled with great knowledge in both the dance and worship field to teach precise movements with excellence. Get ready to shift the atmosphere and evoke the full manifestation of God. Are you ready?.....LET'S DANCE!!!
Workshop cost $53
Ages 9 and up
Guest Instructors:
Alicia Rivera
James "Jimbo" Murray
Dana Rainey
Workshop will begin promptly at 9:00 AM. We ask that you are on time.
Vendors will be also available on site.

Please send any questions or concerns regarding this event to freedompraise1@gmail.com