Precision Health in 2020: Perspectives & Predictions - Breakfast Panel
Event Information
Location
Private Location - Downtown San Francisco
Additional details will be emailed to registrants
San Francisco, CA 94111
Description
Join Precision Health entrepreneurs, investors, researchers and advocates for this unique breakfast program and networking event. Our panel will explore trends and offer opinions on Precision Health in 2020, covering investments, breakthrough research, emerging technologies, DTC testing, privacy laws and US/global policies.
*Email PJ@P4ML.COM to be added to the wait list.*
Panelists:
Dr. Patrick A. Frias, CEO, Rady Children's Hospital-San Diego
Lynsey Chediak, Rare Disease Lead, World Economic Forum
PJ Moloney, CEO and co-founder, P4ML. P4ML is Ireland's first precision medicine company.
Kate Liebelt, Management Consultant, Deloitte Consulting LLP (Moderator)
Additional panelists to be announced.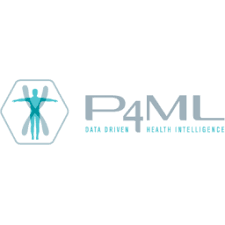 Tags: Precision Health Precision Medicine Genetics Genomics Proteomics Metabolomics Transcriptomics Next Generation Sequencing NGS Genetic Testing
Date and Time
Location
Private Location - Downtown San Francisco
Additional details will be emailed to registrants
San Francisco, CA 94111
Refund Policy