PRECESSION: THE CYNICS

Thursday, June 9, 2011 at 7:30 PM (BST)
Event Details
THURSDAY 9TH JUNE 7:30 opening - you can come during, tickets available on door if you want to spread the word!
A PILOT EVENT for a proposed series_
PRECESSION: THE CYNICS is the juxtaposition of two ideas.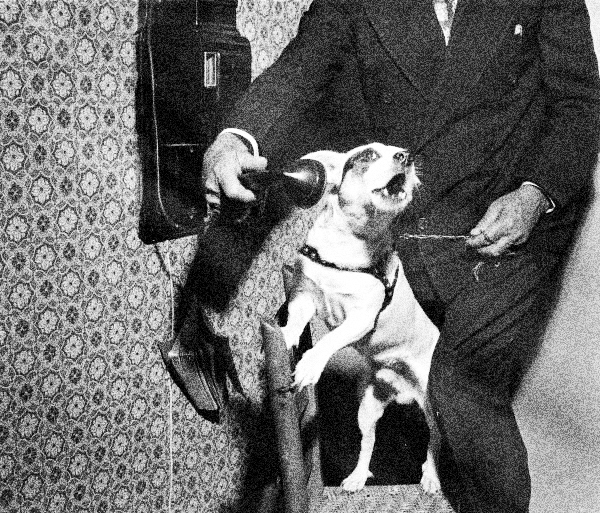 PRECESSION is borrowed terminology from Physics.
It describes a changing point. A change in the orientation of the rotation axis of a rotating body.
The motion of the axis of a spinning body, where there is an external force acting on the axis. 
Take from this what you will. In translation, this Event uses this idea to set/disturb a series FOR ideas, performance, poetry - an expression without stagnation.    
THE CYNICS is less borrowed, more vital substanance & an ideology to stand by.
Cynicism originates from the ancient school of philosophers The Cynics, whom were defiant, unconventional,'of the world', - the streets were their school. Their philosophy to virtuously align with nature as a purpose of life endeavours rejecting convention and conventional desire and values that conspires societal existence.
'CYNIC' deriving from the Greek word, meaning 'dog-like'/'dog', refering to The Cynics behaviour and choices.
Once turned on its head - The Cynics as a friend remain open to finding error and barking correction, snapping at the public the truth and with the beliefs for a happy life, self-sufficency and freedom. 
PRECESSION: THE CYNICS approaches Cynicism as a discontinuous, philisophical, cultural process.
& questions ... What is it to be cynical today?
Yes - Cynicism has a legacy of antiquity - but not explicit to any one collective of thinkers.
Anyone has the capacity to be a Cynic, and cynical close to its original meaning.  
A Cynic is a spy who aims to discover what things are friendly or hostile to man; after making accurate observations, he then comes back and reports the truth.
Stoic philosopher Epictetus 
Cynicism is merely the act of seeing things as they are instead of as they ought to be. 
Oscar Wilde, Sebastian Melmoth (1904)
ALL ARE WELCOMED - 
The Event is hosted by the exciting Arts&Culture Programme Temple.Works.Leeds. at the fantastic Grade I listed building TempleWorks in Holbeck.
Expect an evening of ideas, poetry and performance of contemporary merit (+booze) with DJ playing records to fill the gaps.
PROGRAMME:
MIK ARTISTIK 
http://www.mikartistik.com/
STEPHEN EMMERSON & CHRIS STEPHENSON (poetry)
http://www.spinewriters.com/
http://blartmagazine.jimdo.com/
+ DAVE KANE (musician/solo-bassist)
TONY O'NEILL (Magic/Illusion/Hypnotist)
GARETH DURASOW (poetry)
http://garethdurasow.blogspot.com/
MATTHEW BELLWOOD (Reading&Performance) 
http://www.somestories.co.uk/
ELEANOR SNARE (Reading)
http://themagicsquarefoundation.wordpress.com/
DJ (Playing Records)
--------------------
TICKET COST_ONLY £5!! (over 18s only)
Drink available. 
Buy Tickets Here on Eventbrite
LOCATION:

TEMPLE.WORKS.LEEDS 
address Marshall Street,Leeds,LS11 9YJ
twitter @templeworks
CONTACT:
Robert .A. Sharples @hotmail.co.uk 
twitter @rasharples
When & Where
Marshall Street
Holbeck
LS11 9YJ Leeds
United Kingdom


Thursday, June 9, 2011 at 7:30 PM (BST)
Add to my calendar