Description
Negril Socail will never be the same. Charlotte Caribbean Carnival Assaocition presents a PreCarnival Day Party created with you in mind.
COSTUMES WILL BE ON DISPLAY ALL DAY. ALL OUR MAS BAND WILL BE IN THE BUILDING. PERFECT OPPORTUNITY FOR YOU JOIN A BAND.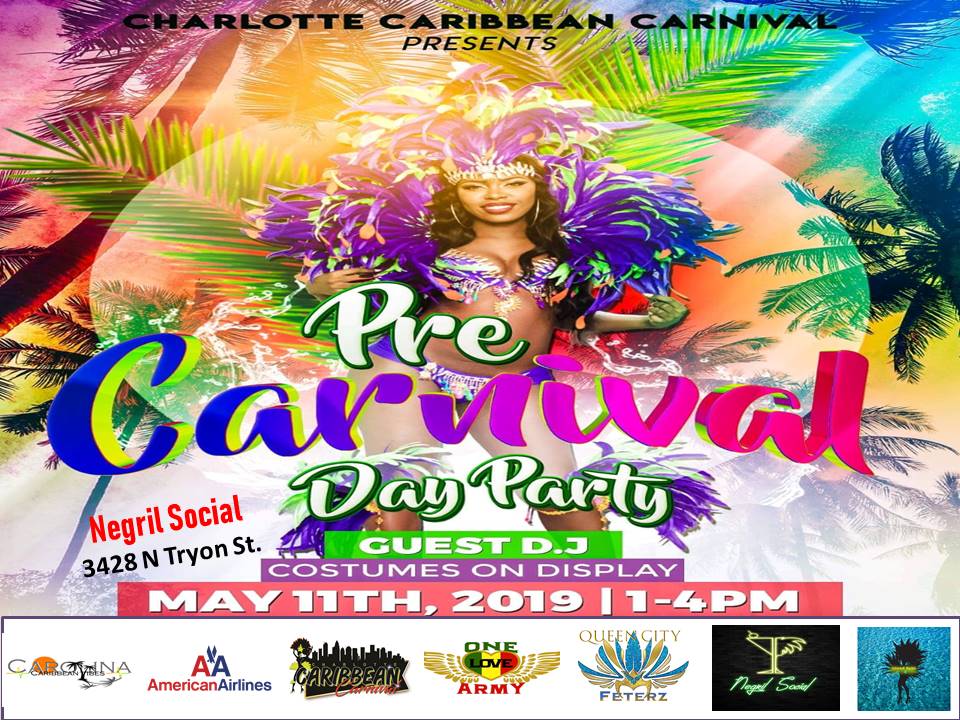 PLEASE TAKE ADVANTAGE OF OUT LIMITED $5 TICKETS, $10, MORE AT THE DOOR
18 TO ENTER, 21 TO DRINK, GRAB YOUR CREW AND COME THROUGH.