Description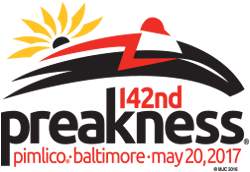 Join us at Retama Park for The Preakness!!
May 20, 2017
Gates open at 8:30am, Preakness Post Time - 5:45pm
Come watch the second leg of the Triple Crown at the only place to wager on the Preakness in the entire San Antonio metro area. Enjoy all of the action on one of our hundreds of televisions and soak up the atmosphere of what can only be descibed as the next best thing to being at Pimlico.

Special Dining Packages available include:
Turf and Field Club: Enjoy a Prime Rib Buffet and watch the race in our elegant Turf and Field Club high above the Retama Park race track. Seating opens at 10:00am; Lunch 11:30am - 1:30pm; Dinner 2:00pm - 5:00pm

Terrace Dining: Sample our delectable buffet while watching the Pimlico card from our reserved clubhouse level dining area. Seating opens at 1:00pm; Dinner 2:00pm - 5:30pm. Buffet features Crab Stuffed Flounder and Chicken Fettuccine.

Sports Bar: Packed with flat-screen TVs, the Sports Bar is a great place for the serious fan of horse racing. Seating opens at 10:00am.
Clubhouse Box: Purchase a clubhouse box, where you get your own mini-tv while enjoying a "Ballpark Food" buffet including hot dogs, grilled sausages, and a nacho bar. Seating opens at 11:00am.