PREA INVESTIGATORS & INTERROGATION COURSE

Tuesday, May 23, 2017 at 8:00 AM

-

Wednesday, May 24, 2017 at 5:00 AM (MDT)
Event Details
            DENVER SHERIFF'S DEPARTMENT
           & RUBICON TRAINING GROUP Present…
PREA INVESTIGATORS & INTERROGATIONS COURSE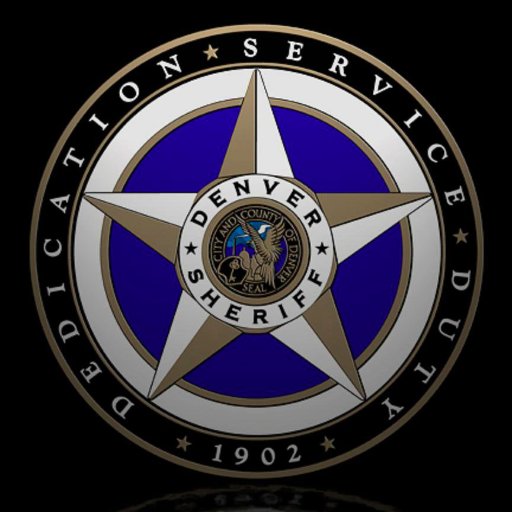 IMPORTANT TRAINING:
This course will assist the investigator in understanding
the requirements of PREA as it pertains to criminal investigations.
MAY 23-24, 2017 ∙ DENVER, COLORADO
---
TOPIC:  Crimes involving sexual assault create unique problems and challenges for investigators, especially when those crimes occur within the walls of a correctional facility.
Identifying the nature of the sexual assault, the impact of inmate culture, and the complex nature of the investigation itself are just a few of the problems an investigator encounters when taking on a case involving prison or jailhouse rape.  It takes a highly trained investigator to recognize and effectively gather the evidence necessary to successfully prosecute these offenders.
By use of print materials, videos, pictures, and accounts of events that have occurred, this course will provide the attendee with the specialized training needed to investigate sex crimes and PREA violations that occur inside a correctional facility.
Day 1:  PREA Investigators Course - Training will cover:
Dynamics of Inmate Sexual Violence

Understanding Offender Psychology and Behavior

Suspect and Victim Interviews

Elements of an Effective Investigation

Anticipating the Suspect's Legal Defenses

Effective Report Writing

and, (PREA) Prison Rape Elimination Act Considerations
Day 2 (Optional) Interrogations for Corrections Officers - training covers :
TOPIC:  It's no secret that every law enforcement officer must be a good interrogator. Until recently, the accusatory interrogation method has been the most popular approach, but it's also the most problematic.  No method is more vulnerable to attack in courts than the accusatory or confrontational approach.  Furthermore, the confrontational style, with its approach using gimmicks and tricks, is less likely to work against suspects and criminals who are experienced with the criminal justice system.   Thankfully, there's better way.
The Interrogations For Corrections Officers uses the systematic method drawn from law enforcement, military, and other questioning disciplines to effectively get to the truth and preserve it for open court.
The method is logical and easy to learn.  Unlike the confrontational method, this approach is intuitive and naturally adapts to the interrogator's personality. 
Through the use of lecture, video, and practical exercises, we will cover:
The Systematic Method – how to use it to become a more effective interrogator
The role to convict culture plays in structuring your questions and building rapport
How to Use Information & Collection Goals strategically, so that your interview is valuable even if suspect doesn't confess!!!
Lie Detection: Why Everyone Gets it Wrong (and How You Can Get it Right)
How to make a good interrogation GREAT with 1 simple tip
This course is designed for law enforcement officers, investigators, and supervisors who must investigate and interrogate suspects and criminals experienced inside correctional settings.
DATES & TIMES

         

Tuesday, May 23, 2017: PREA Investigators Course
       Wednesday, May 24, 2017: Interrogations for Corrections Officers
       Class begin at 0800 hrs – and ends at 1700 hrs (Local Time)
COST:      1 Day only:  $199.00 per person, or special value:
                   Both Days:  only $285.00 per person
LOCATION:  Denver Sheriff Training Academy,  5440 Roslyn Street, Denver, Colorado 80216
REGISTRATION:
Please follow the page prompts for quick, easy registration and confirmation.  
PAYMENT OPTIONS:       
Check made payable to:  Rubicon Training Group, LLC




                                     P.O. Box 3311




                                     Fayetteville, Arkansas 72702

Purchase Order
CANCELLATIONS AND SUBSTITUTIONS: 
Upon submission of this registration, participants are responsible for payment of this course.


Please note that if you do not attend, you are still responsible for payment.  At the discretion of Rubicon Training Group, LLC, credit for the amount paid may be issued toward a future course.

Substitutions may be made at any time by phone, e-mail or online at the registration site.

QUESTIONS:  MARK BOOHER, JD, CPS:     Phone:  479-871-7580
                                                                        E-mail: info@rubicontraininggroup.com
INSTRUCTOR:  Mark Booher spent 5 years in the United States Army in the intelligence and security field where he studied both the US and British methods of interrogation and debriefing.  As a member of NATO's Allied Rapid Reaction Corp, he deployed with various multinational forces to include the Royal British Forces, French Foregin Legion, and as well as all branches of the United States Military.  Mark is Certified Close Protection Specialist and has attended counter-terrrorism and security training with members of the Israeli Defense Forces, Australian Special Forces and other units.
Following military service, Mark attended Columbia College where he graduated magnum cum laude, with a degree in Business Administration.  He later attended the Universityy of Arkansas - School of Law and obtained his Juris Doctorate degree.
After law school, Mark served as a Deputy District Attorney for 6 years where he prosecuted thousands of felony and misdemeanor cases ranging from murder, robbery, and sex crimes - some of which occurred inside jailhouse and correctional settings.
When & Where

Denver Sheriff Training Academy
5440 Roslyn Street
Denver, CO 80216


Tuesday, May 23, 2017 at 8:00 AM

-

Wednesday, May 24, 2017 at 5:00 AM (MDT)
Add to my calendar
Organizer
Mark Booher, JD, CPS, is the founder and senior instructor for The Barritus, a provider of security and intelligence training for the military, law enforcement, and the private sector.  Mark spent five years in the United States Army, where specialized in force protection, security and intelligence operations.   
Mark is also a Certified Executive Protection Specialist and has traveled to the West Bank to train in the Israeli counter-terrorism and security methods. 
Following his military service, Mark studied law at the University of Arkansas and spent 6 years as a deputy prosecuting attorney.  He is an experienced litigator with numerous jury trials in cases ranging from murder and robbery; to sex crimes; drugs and violent assaults.  Mark has trained hundreds of law enforcement, military, and civilian personnel on the subjects of intelligence and security operations and is a contributor to The Counter Terrorist Magazine.
To learn more about Mark and other Barritus instructors, visit. www.Barritus.us.

PREA INVESTIGATORS & INTERROGATION COURSE