PREA Investigators Course

Wednesday, October 9, 2019 from 8:00 AM to 5:00 PM (EDT)
Event Details
The CARDINAL CRIMINAL JUSTICE ACADEMY and
BARRITUS DEFENSE present..
PREA INVESTIGATORS COURSE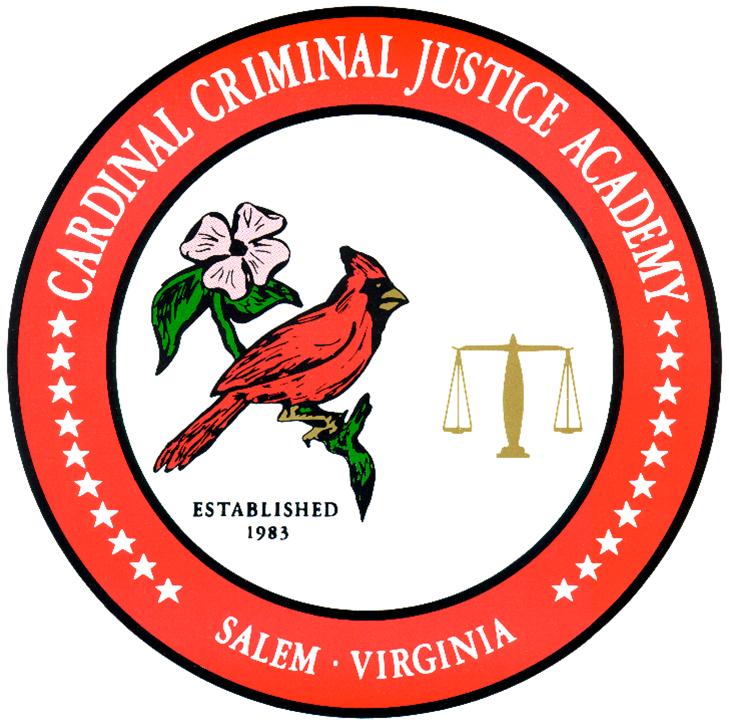 OCTOBER 9, 2019 ∙ SALEM, VIRGINIA   
---

TOPIC:  Crimes involving sexual violence can be the most difficult cases to investigate - especially when those crimes occur inside the walls of a correctional facility.  Identifying the nature of the assault, the impact of inmate culture, and the complex nature of the investigation itself are just a few of the problems an investigator encounters when taking on a case of this kind.  It takes a highly trained investigator to recognize and effectively gather the evidence necessary to successfully prosecute these offenders.
"Prison Rape and Sex Assault Investigations Inside Correctional Facilities is a criminal investigation course developed pursuant to PREA standards 115.34 & 115.71, requiring investigators receive specialized training for conducting sex abuse investigations in confined settings."
By use of print materials, videos, pictures, and accounts of events that have occurred, this course will provide the attendee with the specialized training needed to investigate sex crimes that occur inside a correctional facility.
Training will cover:
Impact of Inmate Culture Upon Sexual Violence

Suspect and Victim Interviews & Interrogation Tactics

Elements of an Effective Investigation

Distinguishing between Consensual & Non-consensual Acts

Use & Application of Miranda and Garrity Warnings

Anticipating the Suspect's Legal Defenses

Reports that Win Cases

Prison Rape Elimination Act (PREA) Considerations

How to get your Prosecutor ONBOARD
INSTRUCTOR:  Mark Booher is a former Deputy District Attorney in the Fourth Judicial District in Washington County, Arkansas.  As an experienced trial attorney, Mark has conducted numerous jury trials in cases ranging from murder and robbery, to sex assault and other crimes.  He is also a Certified Law Enforcement Instructor and Certified Forensic Child Interviewer.  Mark holds a Juris Doctor Degree from the University of Arkansas School of Law, and a Bachelors of Arts in Business Administration from Columbia College, where he graduated magna cum laude.  He is an experienced instructor who has taught this PREA Investigators Course to hundreds of law enforcement officers in over 25 states.
TARGET AUDIENCE:  All members of the criminal justice and legal community.  Training is especially valuable for corrections employees, particularly line officers, investigators, and command staff.  Includes PREA investigations training.

DATES & TIMES


       

Wednesday, October 9, 2019

      Class starts at 8:00 AM Sharp – and ends at 5:00 PM (Local Time)
COST:    $199.00 per person
LOCATION:
Cardinal Criminal Justice Academy
917 Central Avenue
Salem, VA 24504
REGISTRATION:


Please follow the page prompts for quick, easy registration and confirmation.
Check made payable to:                  Rubicon Training Group, LLC
                                                         PO BOX 3311
                                                         Fayetteville, AR 72702

Purchase Order
Credit Card payment made online at: 
Cancellations and Substitutions: 
Upon submission of this registration, participants are responsible for payment of this course.


Please note that if you do not attend, you are still responsible for payment.  At the discretion of Rubicon Training Group, LLC, credit for the amount paid may be issued toward a future course.

Substitutions may be made at any time by phone, e-mail or online at the registration site.

QUESTIONS:                  
Mark Booher:  Phone:  479-871-7580;
Email: info@rubicontraininggroup.com
Save This Event
When & Where

Cardinal Criminal Justice Academy
917 Central Avenue
Salem, VA 24153


Wednesday, October 9, 2019 from 8:00 AM to 5:00 PM (EDT)
Add to my calendar
Organizer
Mark Booher, JD, CPS, is the founder and senior instructor for Barritus Defense, a security consulting and training company for the military, law enforcement, and the private sector.  Mark spent five years in the United States Army, where specialized in force protection, security and intelligence operations.   
Mark is also a Certified Executive Protection Specialist and has traveled to the West Bank to train in Israeli counter-terrorism and security methods. 
Following his military service, Mark studied law at the University of Arkansas and spent 6 years as a deputy prosecuting attorney.  He is an experienced litigator with numerous jury trials in cases ranging from murder and robbery; to sex crimes; drugs and violent assaults.  Mark has trained hundreds of law enforcement, military, and civilian personnel on the subjects of intelligence and security operations and is a contributor to The Counter Terrorist Magazine.
To learn more about Mark and other Barritus instructors, visit. www.BarritusDefense.com.