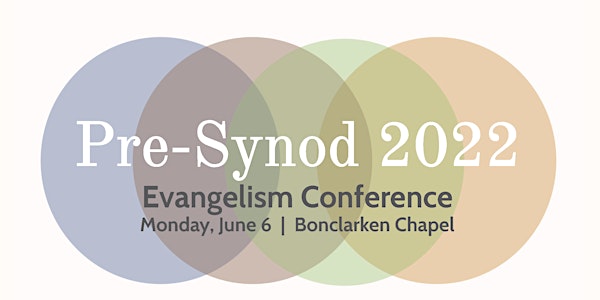 Event Information
Location
Bonclarken Conference Center Chapel
500 Pine Drive
Flat Rock, NC 28731
Join us for our annual Pre-Synod conference on Evangelism featuring Dr. Randy Newman.
About this event

Randy currently serves as Senior Fellow for Apologetics and Evangelism at the C.S. Lewis Institute and is an accomplished author of many incredible books such as: Questioning Evangelism, Engaging Jewish people, Corner Conversations and others. Having been converted from Judaism to Christianity through reading Lewis' Mere Christianity, Randy's desire is to help Christians talk about their faith and engage with unbelievers wisely, regardless of how far an unbeliever is from the Christian faith. In his latest book, Mere Evangelism, he draws 10 insights from C.S. Lewis to help equip the reader to share their faith.
During the PreSynod Conference, you will have the opportunity to hear Randy speak on Evangelism and his latest book, Mere Evangelism, in addition to a Q&A at the end of the second session.
The schedule is as follows:
Schedule:
5:00 - 6:15: Session 1
6:30 - 7:15: Dinner
7:30 - 9:00: Session 2
Dinner will be available at Bonclarken Conference Center. To purchase a dinner ticket, please call Bonclarken at 828-692-2223 or sign up through your Synod registration form.
For more questions, please contact us at ona@arpsynod.org.
Date and time
Location
Bonclarken Conference Center Chapel
500 Pine Drive
Flat Rock, NC 28731