Kick-off St.Patrick's Day week with great Comedy in the Parking Lot of the Irish Import shop. Kevin Nealon of SNL, Bill Devlin & More
About this Event
Special St.Patrick's Weekend Show With Kevin Nealon, Bill Devlin, Patrick Keane and More...This is Outside in the parking lot of the Irish Import shop...Chairs Will be 6' apart in socialy distanced groups. The Irish Import shop will be open to browse before and after the show. Make a donation to the Irish Clan and get a delicious Alcoholic beverage. Grab Your green and get tickets now...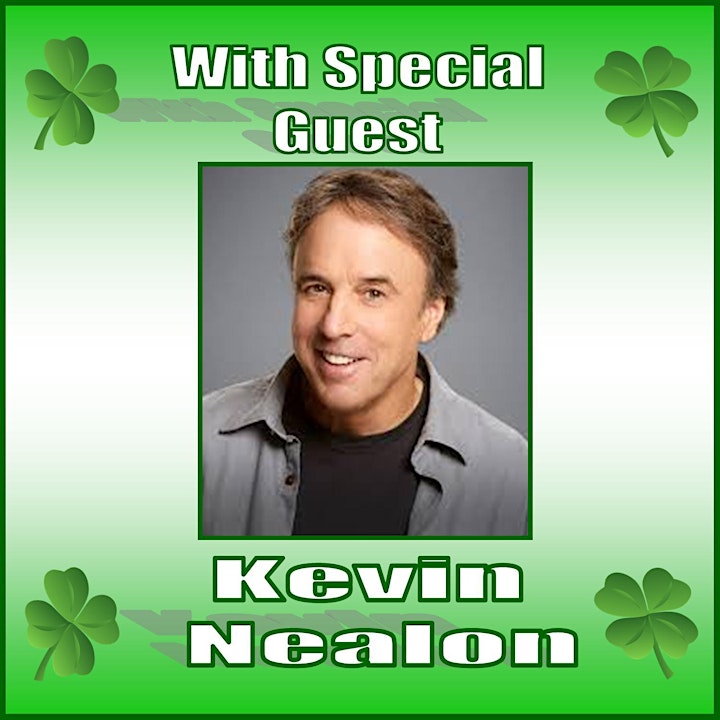 Kevin Nealon Actor and writer, known for Saturday Night Live Weeds, Happy Gilmore and The Wedding Singer.
Bill Devlin
"He endears himself to crowds from the moment he steps on stage… funny as hell"
LA Comedy Examiner
Bill Devlin's Comedy and Cocktails show featured ,Chris Rock, Jerry Seinfeld, David Spade, just to name a few. He's been written about in the Irish Herald, The Irish News and profiled on NBC's Today in LA, NPR and many more. His TV variety show The Un-Invited Guests with Bill Devlin; starred Devlin and legend Dom Deluise. Devlin has starred in several feature films and TV Pilots.. He has worked with such film veterans as Tony Goldwyn, Faye Dunaway, Sean Young, Harry Dean Stanton and Ernie Hudson.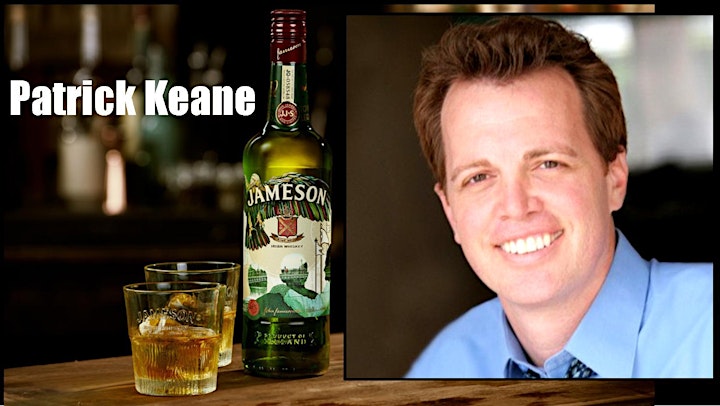 Patrick has appeared on Comedy Central, the Late Late Show, Jimmy Kimmel Live, the Bob and Tom show, XM Radio, Spotify, Comics Unleashed, and the Montreal Comedy Festival. Asked what the key is to comedy, this writer/comedian says, "I try not to be funny and it usually works."Patrick can name all the U.S. Presidents in order and knows every Super Bowl match up in history. He feels bad that he's so knowledgeable about sports when he can't even remember all the names of people in his family.His dry sarcastic self-deprecating style originates from comedy influences Bill Murray, Gene Wilder and John Wooden.
IMPORTANT INFO:
Masks are required for entry and must be worn at all times if you are not at your seats. If you don't have a mask, you will be turned away at the door.
Temperatures will be taken at the door.
Seating will be set up accordingly based on how many are in your party.
COVID-19 WARNING
An inherent risk of exposure to COVID-19 exists in any public place where people are present. We have implemented enhanced health and safety measures for you, our artists, and employees. Please do not purchase tickets if you are exhibiting COVID-19 symptoms. Prior to entry, all guests will be required to pass an infrared temperature screening and use hand sanitizer. Guests must also exercise social distancing and wear a face mask at all times. YOU VOLUNTARILY ASSUME ALL RISKS, HAZARDS AND DANGERS arising from or relating in any way to this event, including, without limitation, the risk of contracting a communicable disease or illness (including exposure to COVID-19, a bacteria, virus, or other pathogen capable of causing a communicable disease or illness), or personal injury of any kind (including death), whether occurring before, during, or after the event, however caused, and hereby waive all claims and potential claims against the show producers (Jay Light & Handren Seavey) relating to such risks, hazards and dangers.
Do not attend if you are exhibiting any COVID-19 symptoms which include: fever or chills, cough, shortness of breath or difficulty breathing, fatigue, muscle or body aches, headache, new loss of taste or smell, sore throat, congestion or runny nose, nausea or vomiting and diarrhea.