Description
KENTUCKY RETIREMENT SYSTEMS ENCOURAGES ANY TIER 1 OR TIER 2 MEMBER WITHIN FIVE(5) YEARS OF RETIREMENT ELIGIBILITY TO ATTEND THE PRE-RETIREMENT EDUCATION PROGRAM(PREP).
REPORTING OFFICIALS ARE WELCOME TO ATTEND AS ONGOING EDUCATION FOR THEIR STAFF'S RETIREMENT BENEFITS. REPORTING OFFICIAL TRAINING MUST BE REGISTERED FOR SEPARATELY THROUGH EMPLOYER SELF-SERVICE.
PREPS ARE A COMPREHENSIVE OVERVIEW OF TIER 1 AND TIER 2 BENEFITS.
TIER 3 BENEFITS WILL NOT BE COVERED IN THE PRESENTATION.
ONE-ON-ONE SESSIONS ARE NOT OFFERED AT THE PRE-RETIREMENT EDUCATION PROGRAM.
RETIREMENT ELIGIBILITY, MEDICAL INSURANCE BENEFITS AND REEMPLOYMENT AFTER RETIREMENT ARE AMONG THE TOPICS COVERED IN THE PROGRAM.

PLEASE CONTACT YOUR EMPLOYER IN REGARD TO LEAVE USED TO ATTEND THE PROGRAM.
EACH GUEST PLANNING TO ATTEND THE PROGRAM WILL NEED TO REGISTER TO GUARANTEE A SEAT. PLEASE HAVE YOUR TICKET AVAILABLE UPON ARRIVAL.
IF YOU REGISTER BY 4:30 PM ON MONDAY, JULY 15TH, KRS WILL MAKE EVERY EFFORT TO PROVIDE YOU WITH YOUR 2018 ANNUAL STATEMENT AT THE PROGRAM. ANYONE REGISTERED AFTER THAT DEADLINE WILL NOT BE PROVIDED A HARD COPY AT THE PROGRAM BUT WILL BE GIVEN INFORMATION ON HOW TO OBTAIN ONE ON-LINE THROUGH MEMBER SELF-SERVICE.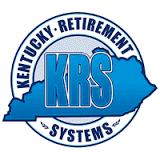 FAQs
Do I need to register my spouse or a guest?

Yes. Each guest must register to ensure the facility does not exceed capacity. Please mark them as a "Guest of the Member."
Will a counselor be available to discuss my individual account?
KRS counselors will be available to discuss questions of a general nature but there will be NO one-on-one counseling.
Will my employer grant leave time in order for me to attend?
Please contact your employer as this is determined by individual agencies.
Will this program be beneficial to me if I ONLY have certified service with a board of education, community college and/or university?
No. Reciprocity is a topic that will be discussed in the program but that agreement is for those members that have service in both KRS and another state-administered retirement program such as Teachers' Retirement System, Judicial Retirement System and/or Legislative Retirement System.
I am an Employer Representative. I would like to attend the Pre-Retirement Education Program to better understand member benefits. I would also like to attend the Reporting Official Training. Do I need to register for these programs separately?
Yes. You may register for the Pre-Retirement Education Program through Eventbrite. You may also register for the Reporting Official Training through Employer Self-Service (ESS). Follow the link to register for the additional training: https://kyret.ky.gov/Employers/Training
If I am unable to attend, can I give my ticket to another member?
Yes, if they meet the requirements to attend. While they are permitted to attend in your place, we will not be able to provide an Annual Statement with their account information. If requested, an Annual Statement will be mailed to them at the conclusion of the program.